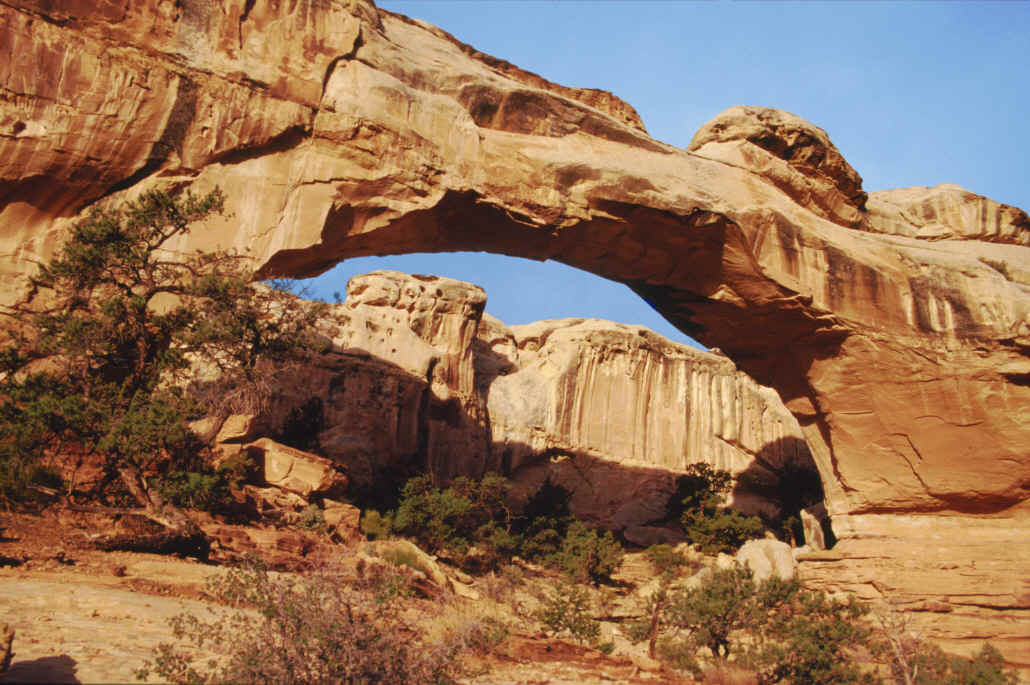 The Mighty Five National Parks of Utah – Capitol Reef
Glaze:
Industry: (We work with many different industries)
If you've ever wondered what it would look like to walk around on Mars, then you should definitely visit Capitol Reef National Park, the third stop on my quest to visit the Mighty Five National Parks of Utah. To properly introduce Capitol Reef, it is important to mention that I started this journey at Zion before heading to Bryce Canyon – Capitol Reef is the official halfway point. Just when I think I have an understanding for Utah and it's National Parks, I arrive at Capitol Reef and it is a game changer – this park is truly unique.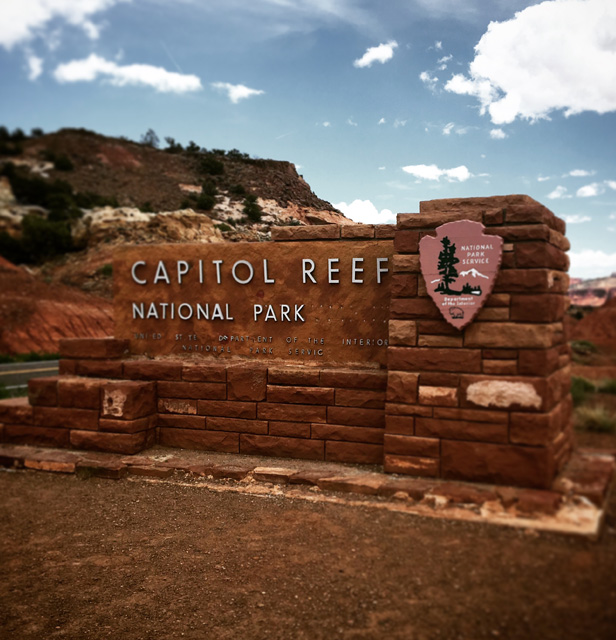 Preconceived Notions
When we first started making our handmade mugs for Capitol Reef, we were given the imagery and history of the Gifford House. Here's a perfect description from the NPS site, and one that doesn't mention MARS LIKE SURROUNDINGS. "The Gifford farm lies in the heart of the Fruita valley, a desert oasis described by Wallace Stegner as "…a sudden, intensely green little valley among the cliffs of the Waterpocket Fold, opulent with cherries, peaches, and apples in season, inhabited by a few families who were about equally good Mormons and good frontiersmen and good farmers." The 200 acre Fruita Rural Historical District is listed on the National Register of Historic Places." As you can see in the background, there are some amazing rock formations, but categorizing them simply as the "cliffs of the Waterpocket Fold" is an understatement. The description should really include keywords like OTHERWORLDLY and MARS!!!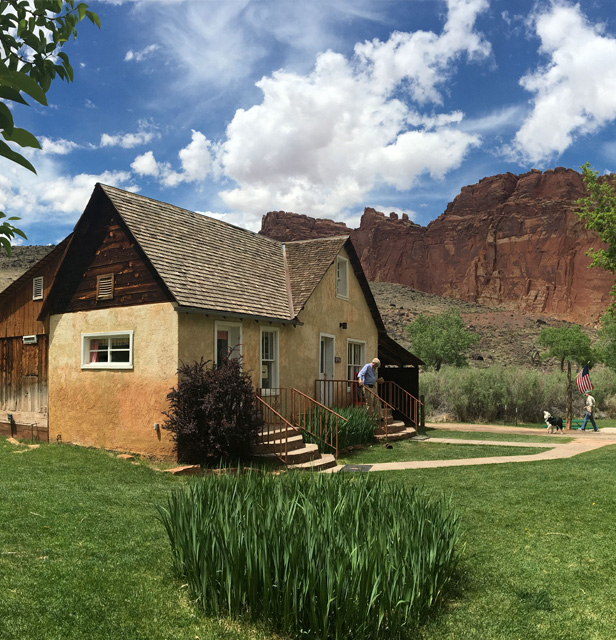 Here's the first mug design we did which highlights the Gifford Homestead on our Rancher Mug in the more neutral Fieldstone glaze. It was so awesome to arrive here and see our mugs on display, especially considering the drive from Bryce Canyon! The smell of lush surroundings, mixed with the hum of bees in the air and a slight breeze rustling in the trees, reminded me of being home at our parent's farm in northern Minnesota.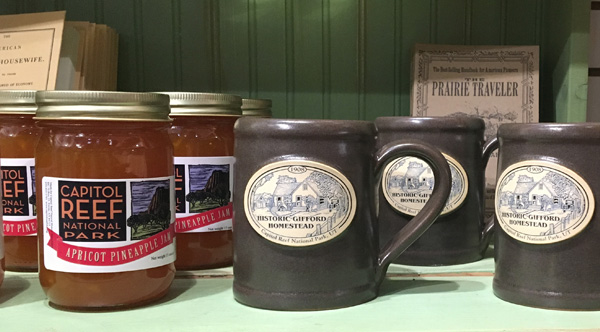 Wait, what about the DRIVE?
Sorry – quick break in the story as I have to tell you about that crazy drive!!! From Bryce Canyon I drove the most memorable stretch of road called the Hog's Back and MAN ALIVE am I glad Annie wasn't with. I can only imagine the helpful advice she would have been giving me, looking over the shoulder on both sides as they dropped hundreds of feet below. It's impossible to capture the sheer magnitude of what this road was like. I will say this, I have an even greater appreciation for Philippe Petit, the French tightrope walker who crossed the Twin Towers.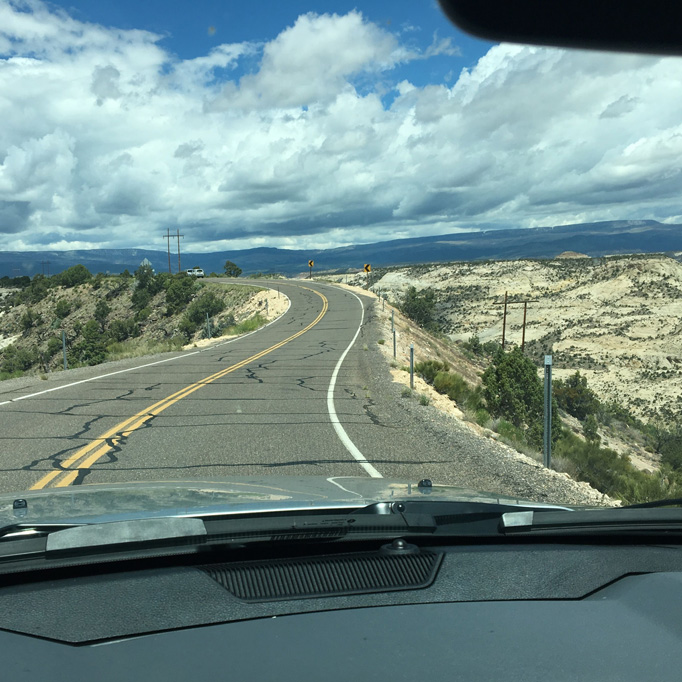 I loved every minute of this stretch of road and I especially loved taking a break in Boulder, home of the world famous Hell's Backbone Grill. I have another blog post planned about having dinner with chef and co-owner, Jen Castle. In the meantime, you can read our previous post about this phenomenal restaurant here. Another point of interest along this route is the town of Escalante, which is home to Grand Staircase National Monument. Although I wasn't able to visit this time around, I will not be missing it next time!
Entering Capitol Reef National Park
Firstly, after transitioning from the top of the Hog's Back and into the Waterpocket Fold, my facial expressions stayed the same, but instead of looking down I was now staring up. These cliffs seemed to soar so high into the sky, it was as if I was in Midtown New York or Times Square! I know I've said this before, but these National Parks are amazing treasures of our country and it is simply awesome to behold them. Insignificance is the best word to describe how I felt, especially considering the millions or hundreds of millions of years that it took for these landscapes to take shape.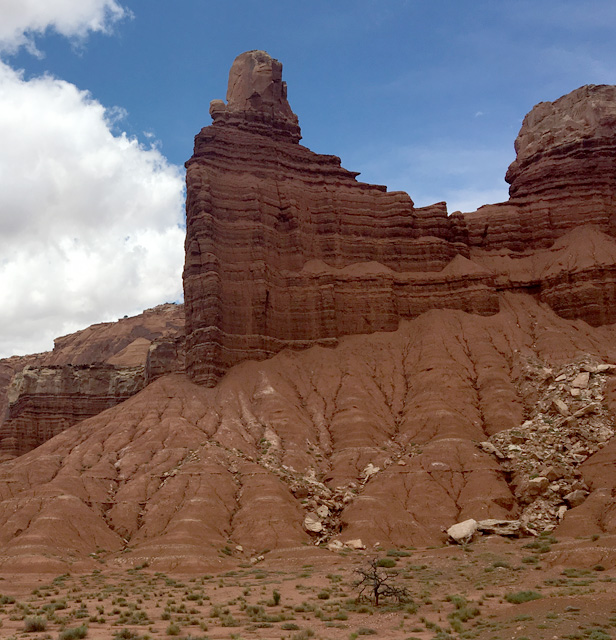 I was able to take in a quick "Moderate" hike of .9 miles to the Hickman Bridge. The elevation change was 400 feet and it featured a 133′ natural bridge with canyon views. Here is the trail head which, thanks to my mid morning arrival, had plenty of parking spaces available. Since I was solo, I decided to pretend that I was Mark Watney from the Martian and I began to make my way across the baron, but beautifully rugged, Mars landscape.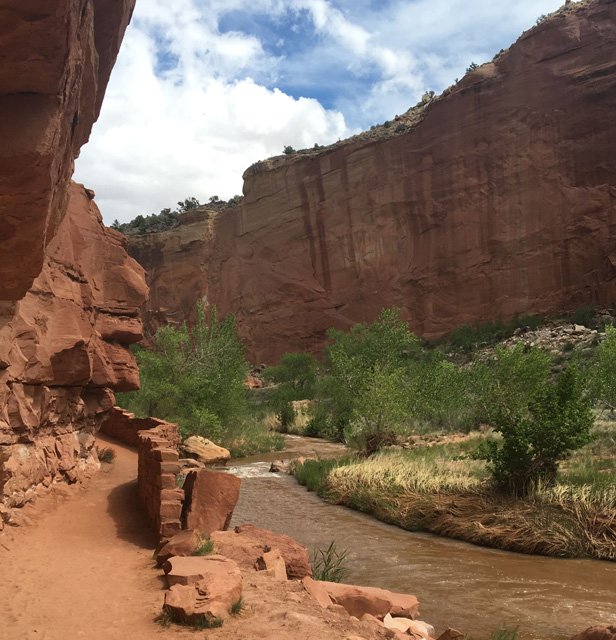 The sun was shining and the temperature was in the mid 70s so it was literally a perfect day. And perfection is truly what unfolded as I reached the summit and cast my eyes on this massive freestanding rock bridge. WOW, Utah – you know how to carve some amazing features in rock! I am sure Eloise would have had a blast running and playing through the canyon and up to the bridge, but I am positive Theo would have been calling for a shoulder ride before leaving the parking lot.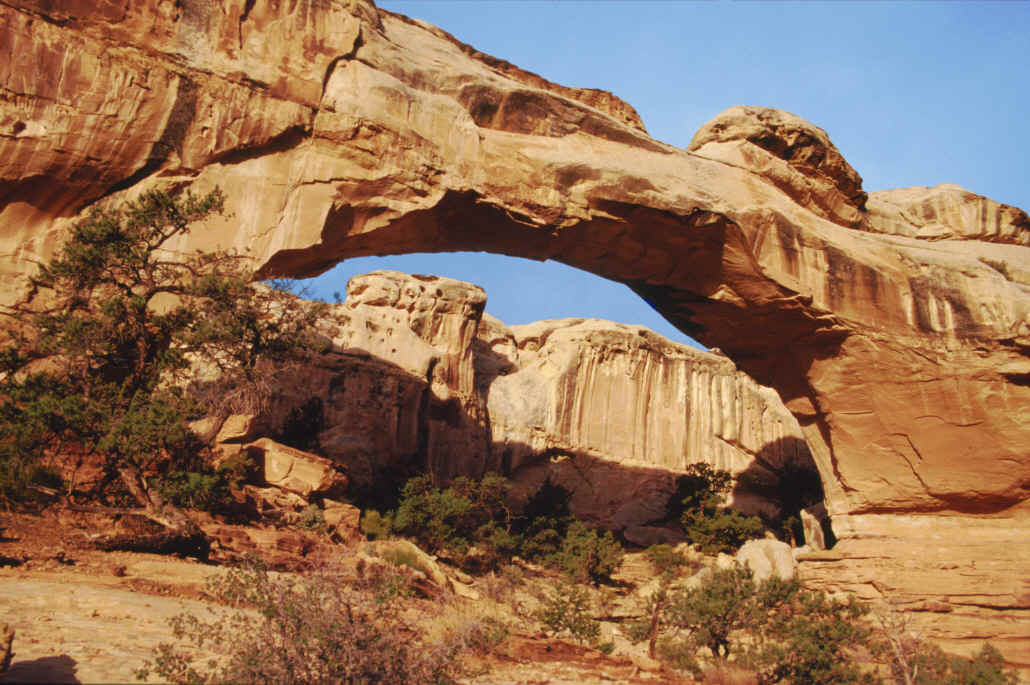 On the way out of the park I decided to stop back in the Gifford House for a mini pie and a cup of ice cream. Never shying away from a photo op Tawny, who was the shopkeeper, said she'd love to pose for this picture. Hospitality and grace done right – the homemade pie was delicious and the whole visit to this park was incredible! Oh and they do have the most incredible handmade mugs. The one in the picture? The Barrel mug in our Red w/Black white glaze of course!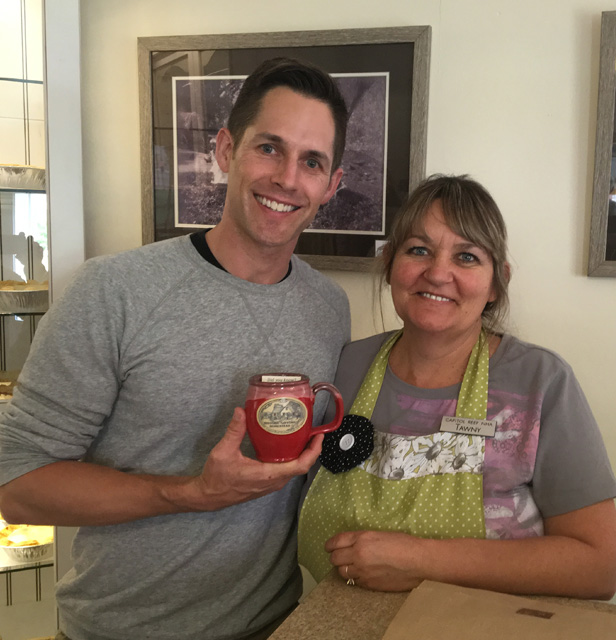 Stay tuned for my super special dinner at Hell's Backbone grill and, as always, thanks for reading!
Niles Deneen – President