If you're really looking to get a workout in, then head down the Highline Trail, which follows the Continental Device and features stunning scenery of the glacial valleys. Eleven miles in all, the trail is one of the toughest in the Park. While in Glacier, see if you can spot the following animals: lynx, bighorn sheep, black bears, deer, and the very popular mountain goats.
What not to miss: Going-to-the-Sun Road, Many Glacier Valley, and Two Medicine
Best time of year to visit: Early September for a less crowded experience, but July and August are breathtaking in Glacier.
Best time of year to avoid the crowds: September
Busiest Time of year: Early July to mid August
Helpful Hint: Bring a lot of water, buy bear spray (just in case), and get up early to beat the crowds
Caution: Don't feed the sheep! No matter how much they beg. Stay away from cliff edges and bring your bear spray
Glacier Mugs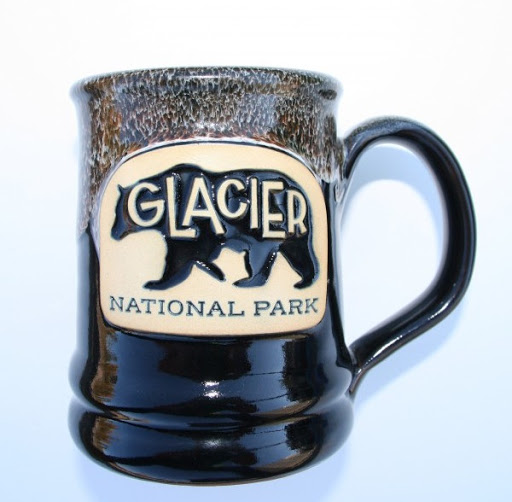 Black Bear
The black bear inhabits Glacier National Park and the sturdy and agile animal's silhouette serves this mug well.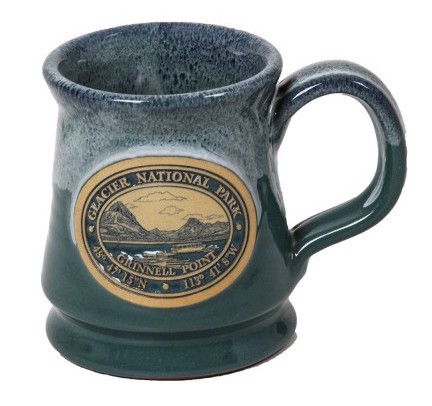 Grinnell Point
A favorite spot for outdoor photographers, Grinnell Point is featured on this mug, including the exact longitude and longitude of the location.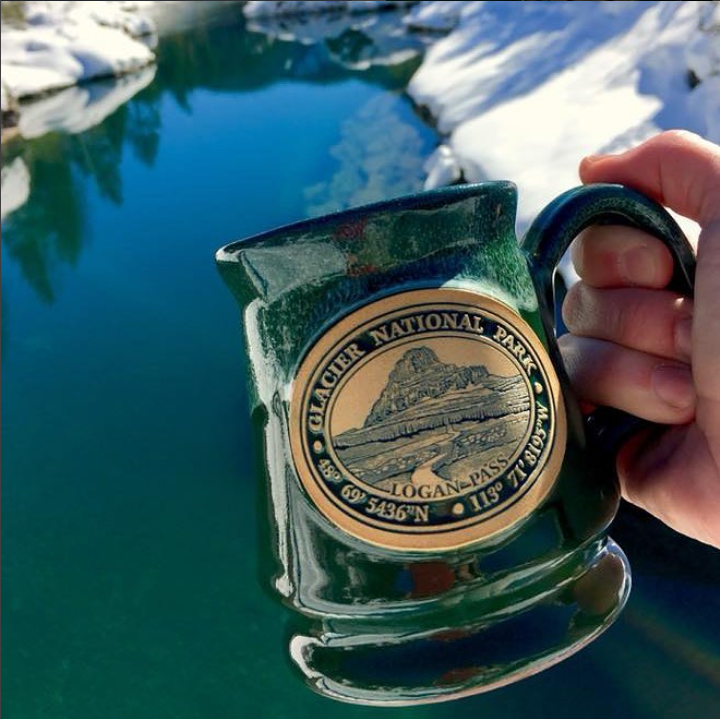 Logan Pass
Another picturesque location (although there are many), Logan Pass was an obvious choice for the detailing on this mug.
Where to Buy Mugs
To purchase mugs inside the park, visit the following locations:
Two Medicine General Store
Glacier National Park
West Glacier, MT 59936
Many Glacier Hotel
1 Rte 3
Browning, MT 59417
Swiftcurrent Motor Inn
Columbia Falls
MT 59912
Rising Sun General Store
Going-to-the-Sun Road
East Glacier Park, MT 59417
Logan Pass Visitor Center
Browning, MT 59417
St Mary Visitor Center
Browning, MT 59417
Historic Belton Train Station
12544 Hwy 2 East
West Glacier, MT 59936
Lake McDonald Lodge
288 Lake Mcdonald Lodge Loop
West Glacier, MT 59936
Agpar Vistor and Transportation Center
West Glacier, MT 59936
Lake McDonald Hotel and Gift Store
Lake McDonald General Store