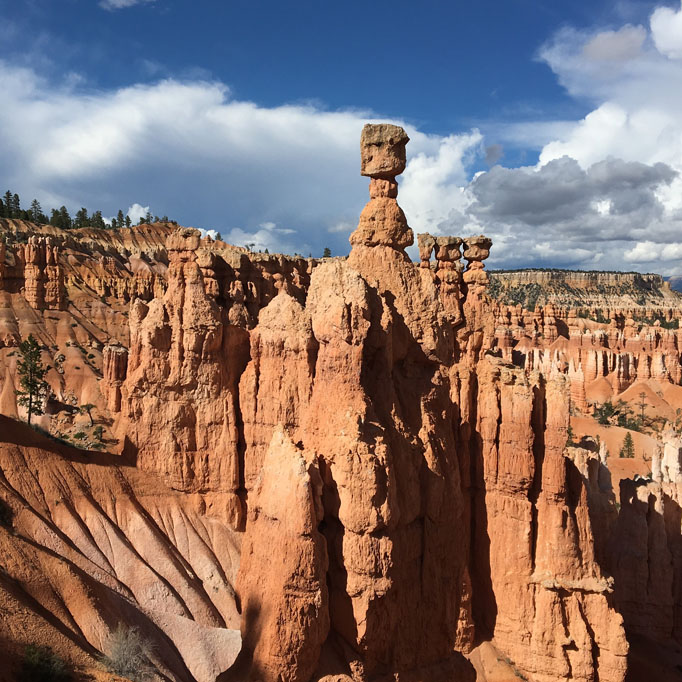 The Mighty Five National Parks of Utah – Bryce Canyon
Glaze:
Industry: (We work with many different industries)
Bryce Canyon was the second stop on my journey through the Mighty Five National Parks of Utah – and yes, the Visitor Center here is another proud retailer of our handmade mugs! We began our collaboration with Bryce Canyon just over two years ago and with an annual visitor count of 1.75M per year, we knew that their first 96 mugs wouldn't last long.
It's amazing to think about so many people passing through the gates, touring this amazing park and picking up one of our mugs to carry home as a reminder of their experience!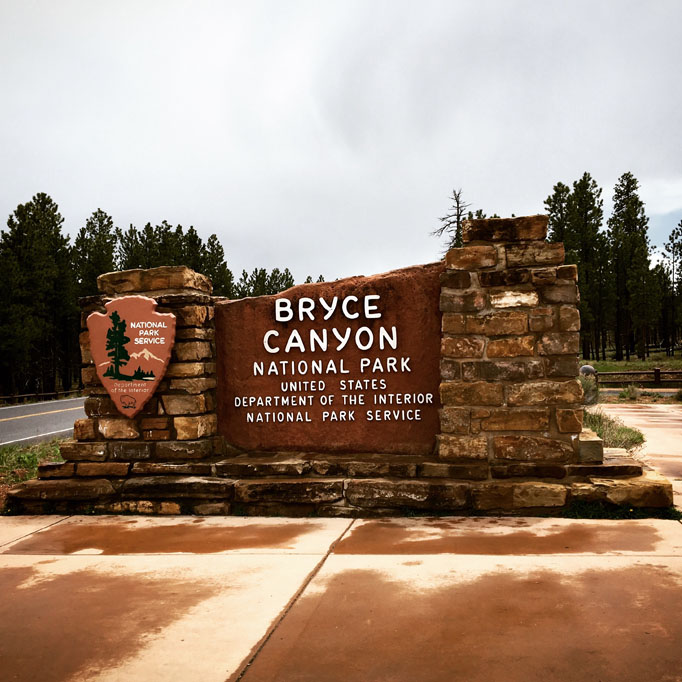 ARRIVAL
Bryce Canyon sits at 8,200′, with Zion at 4,200′, so the 85 mile journey from park to park is NOT one I would want to do on a bicycle. Maybe our GM Sara (who commutes over 15 miles via bike to work a day) could handle the 50′ feet per mile incline as you reach the top of the Paunsaugunt Plateau where Bryce Canyon National Park is located, but it would no doubt be a struggle for her! My favorite part, besides the switchbacks and long narrow tunnels of Zion, was the first part of Highway 12. This stretch of road is "one of the most scenic highways in America, receiving the designation of 'All American Road' in 2002. The highway has two National Parks, Bryce Canyon and Capitol Reef, at each end and many other scenic points in between."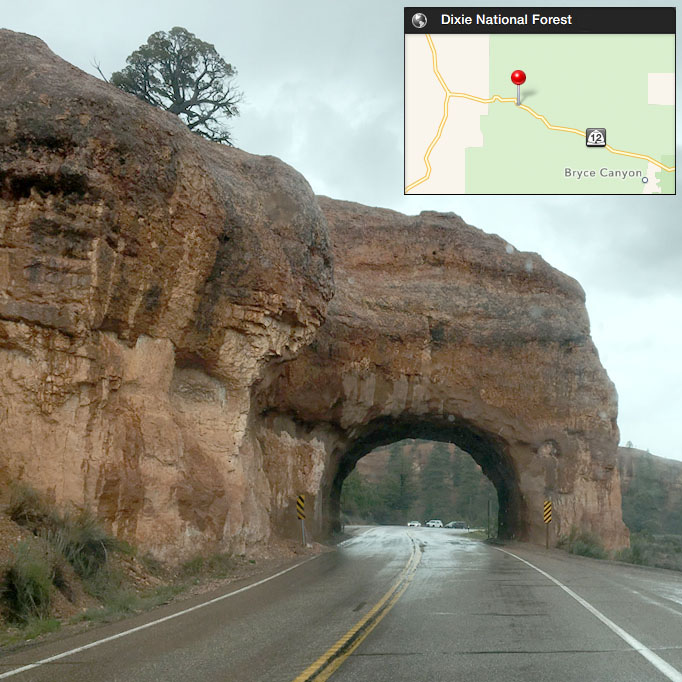 Yes, "many other scenic points in between" is an apt description and as you can see from this rock tunnel above – Highway 12 definitely lived up to it's billing. Although the skies were grey with sporadic rain moving through the area, it actually made the drive even more magical. Instead of having sunglasses on and the AC blasting, my windows were down (when it wasn't raining) and the radio was off so that I could truly enjoy the world around me.
By the time I arrived at the Visitor Center the skies had cleared and the sun was out, which thankfully made this a perfect day for a hike. Torn between wanting to hit the trails right away versus seeing our mugs on display, I decided upon a quick visit to the bookstore. As with all National Parks, I've learned that it's best to always stop in the visitor center first. "Here you can obtain driving and hiking directions beyond those available on this website, weather forecasts, a current schedule of Park Ranger guided programs, Junior Ranger booklets, and information on area services including lodging, dining and other attractions." And visit the bookstore!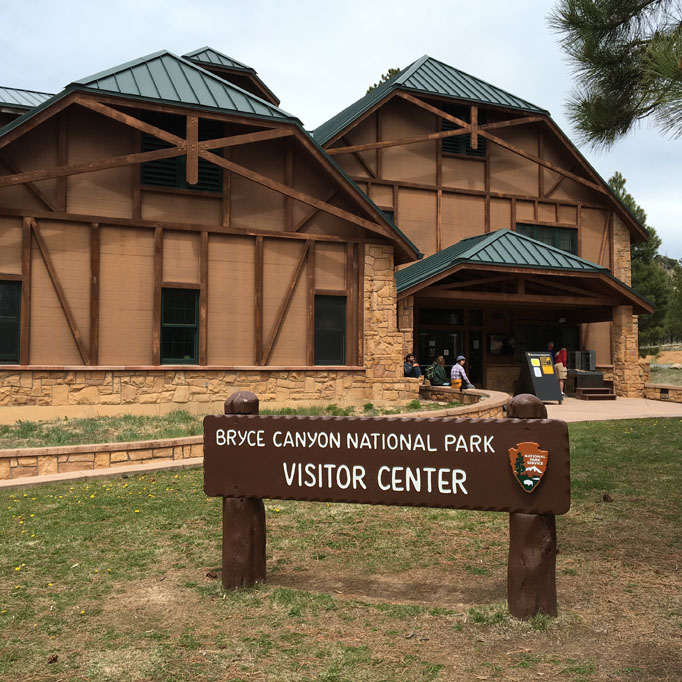 BOOKSTORE
As soon as I walked in, I spotted our mugs and took the picture you see below. There really is nothing like seeing the work of our hands in such a vibrant retail space – with the added bonus of witnessing folks admiring their beauty and taking them up to the register! It's always amazing to me that each one of these handcrafted pieces started as a piece of clay back in our studio in Minnesota…and is NOW prominently on display at this internationally visited national park! Bryce Canyon was one of our first park customers to try multiple colors and by looking at the image below it's clear that Red w/Black white has been very popular.
The term 'bustling' is an understatement for the activity at the book store, since the check-out lines were at least five folks deep and the line to talk to a Park Ranger was double that. No wonder the display was somewhat picked over! Chances are that restocking was underway and more handcrafted mugs were just about to land on this shelf.
Because of the crowds, I only had a few brief moments to connect with the staff. After a meet & greet they all said I needed to get out of the Visitor Center explore their park, especially all the hoodoos! According to the NPS site, "Hoodoos are tall skinny spires of rock that protrude from the bottom of arid basins and "broken" lands." If you've ever been in the Badlands of South Dakota this landscape will look familiar, but "nowhere in the world are they as abundant as in the northern section of Bryce Canyon National Park."

THE HIKE
I am no geologist (and to be quite honest the one geology class I had in college I elected to take pass/fail), but thanks to the NPS site the image above explains how Hoodoos are formed over millions of years! It's mind-bending to think in geological terms as one considers how long it takes to create these rock formations. The erosion is continuing to eat away these hoodoos at a rate of 2-4 feet every 100 years, so in about 3 million years they will all be erased. Don't wait to see these incredible hoodoos!
Equipped with just a map and a suggested route, I started at Sunrise Point and headed down the Queen's Garden Trail and toward the Navajo Loop. As I said I'm no geologist, although I thought I was decent at reading maps, but somehow I missed the turn and wound up past the horse trails and in the family camping area!?! Even though I was alone I was still embarrassed…luckily I met a super nice couple from Switzerland who pointed me in the right direction. Once I found my way DOWN into Bryce Canyon, it really seemed like the limestone walls were crumbling before my eyes – but then again, I learned that it's taken millions of years for them to look this way.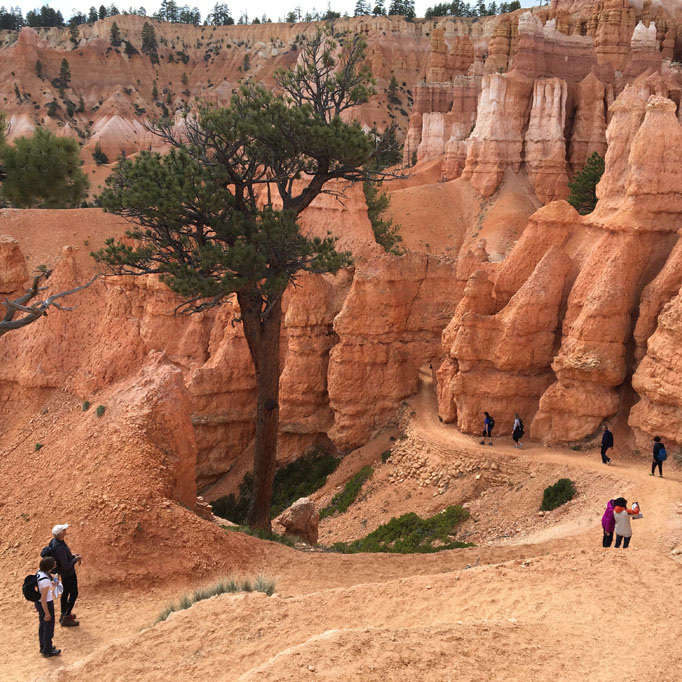 This picture is from the Navajo Loop, which descends some 550′ and thanks to my hiking friends along the trail you can get a sense of the scale! of course we hikers always forget about the return trip back up to the rim. Yep, the only way out is to hike back up the 550 feet!
As much as I was missing my family (Theo, Eloise and my wife Annie) when I came upon Wall Street (named after the dense, towering hoodoos which resemble city skyscrapers) I was happy they didn't come along…for the sake of my 40 year old back! "Uppie Dadddy, uppie," is their call to have me pick them up whenever they get tired and after 2 miles of hiking I'm sure they be chanting it.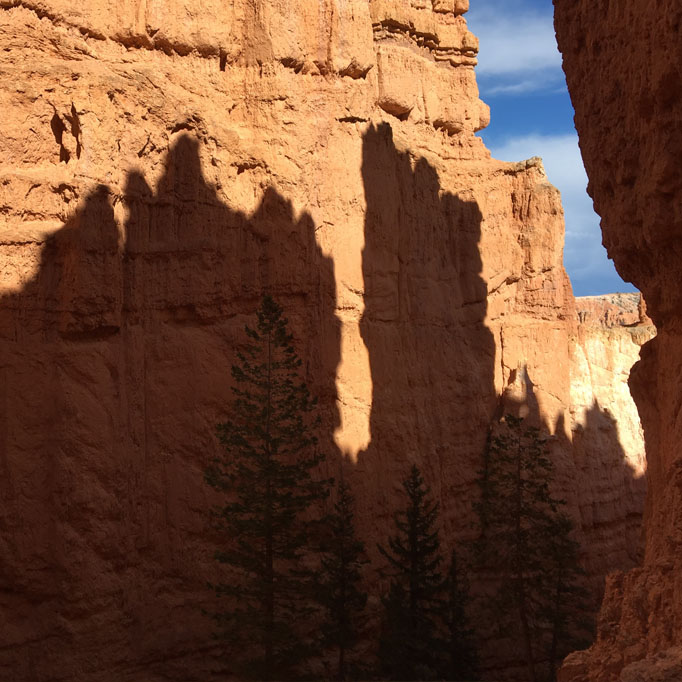 THOR'S HAMMER
The highlight of my climb up was seeing the park's famous formation – Thor's Hammer. Funny thing is that my heart felt like a hammer in my chest from climbing up!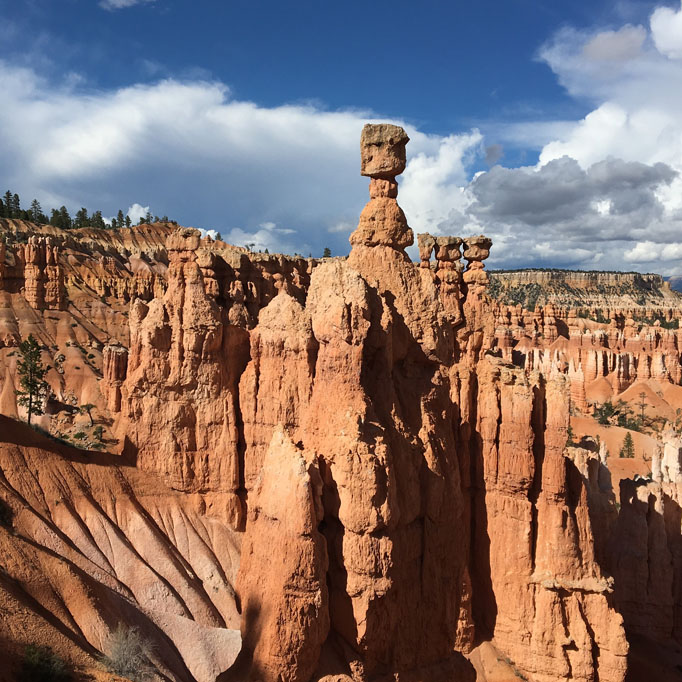 My friends from the Visitor Center said that I would love the end of the hike and they were not wrong. Being introduced to the imagery of Thor's Hammer when we first started working together, made standing before it all the more amazing. Once my heart stopped hammering (and after I drank all the remaining water in my Nalgene), I felt both exhausted and full of energy. Although Bryce Canyon is one of the smallest national parks in the US – it's scenery and views are truly truly remarkable.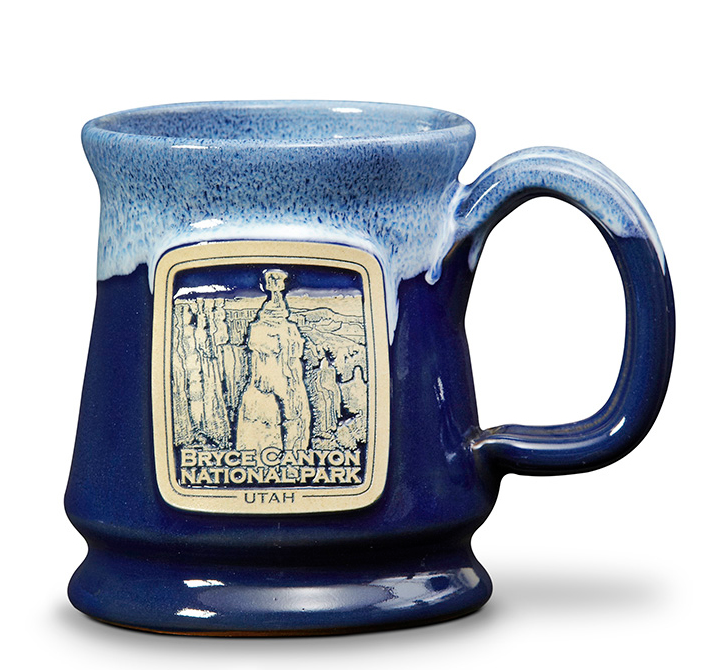 OUR BELIEF
We believe that our National Parks are not only tremendous resources, but national treasures that everyone should enjoy, learn from, and visit! We hope that our products will be long-lasting keepsakes of the visits people make to the parks.
Next up Capitol Reef!
Thanks for reading this post.
Niles Deneen – CEO