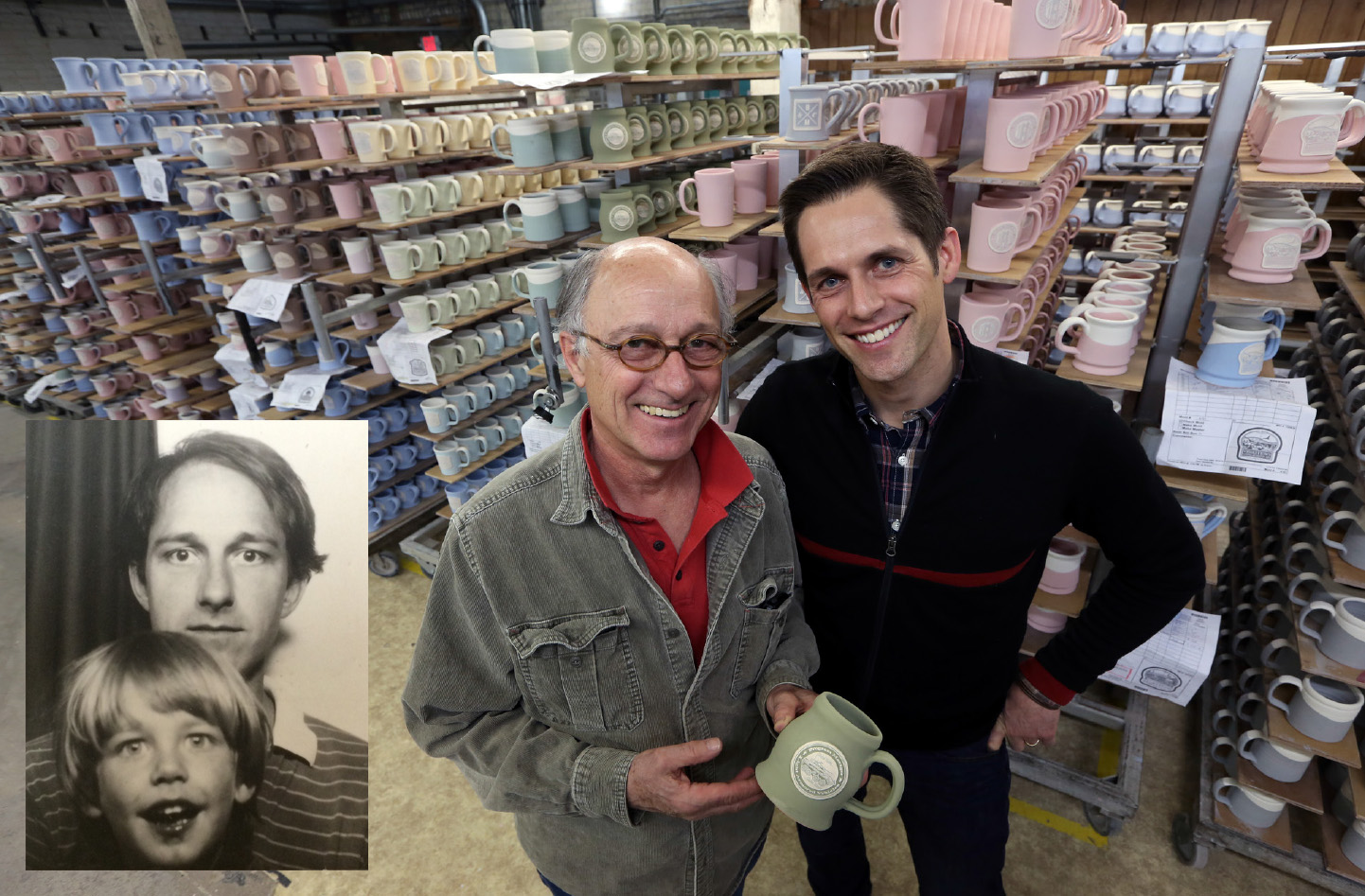 Deneen & DeRusha Pottery Mug Story on WCCO
Glaze:
Industry: (We work with many different industries)
It is not often, well this was actually the FIRST time, that a TV anchor decided to bring a camera into our pottery to do a story on our family business. Oh boy, we couldn't be more pleased about how the video, which aired on WCCO channel 4, turned out! Jason DeRusha (as mentioned in our previous post) is the current morning and mid-morning anchor for WCCO and as well as being known for his "DeRusha Eats" segments where he gets the inside story on the best local restaurants. In retrospect, it's crazy to think that instead of food he decided to roll up his sleeves and pitch in by glazing and throwing pots with us – but Jason seems like the type of guy who is interested in getting the true inside story!
My dad was the best ambassador on the day we filmed – being the soft spoken and jovial teacher that he is. Dad and Jason hit it off really well, even thought the first pottery mug (Ramsey) that Jason dunked into the glaze bucket splashed up and landed on his nose. I knew we were in for a good time when both he and dad looked at each other and started laughing. It was a challenge deciding what exact color to use (we have over 156 different glaze options!) but Koua, our head glazer, directed us toward midnight – since it was the closest and all stirred up.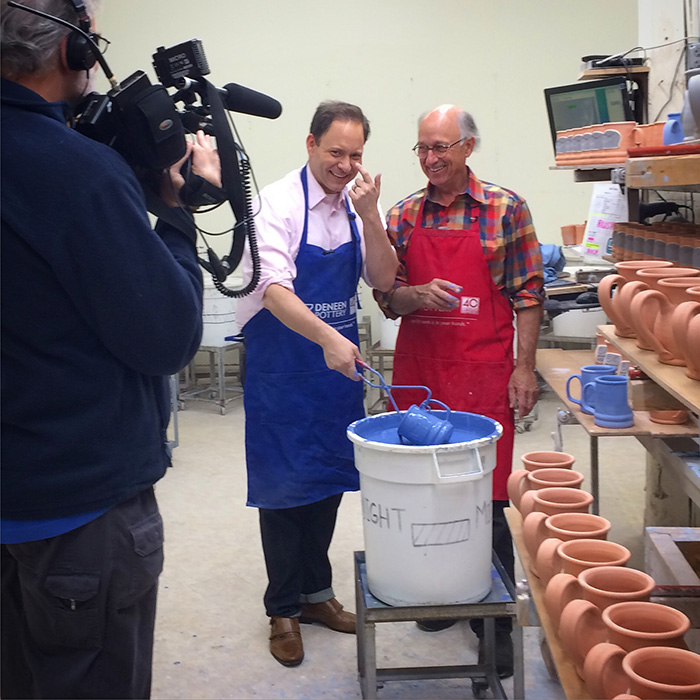 When we ventured into the Potter's area, my Uncle John Deneen had his headphones on didn't notice us for a few minutes. This allowed some perfect uninterrupted filming of his steady hands working with clay – as they have since he first joined his brother back in the early 1970s. What was he listening to? Rod Stuart of course. And here is a picture of John that was taken in 1978 at the Minnesota Renaissance Festival. Headphones weren't allowed while John was in costume, but I'm willing to guess that Rod Stuart would be blaring on the eight track after the gates closed for the night!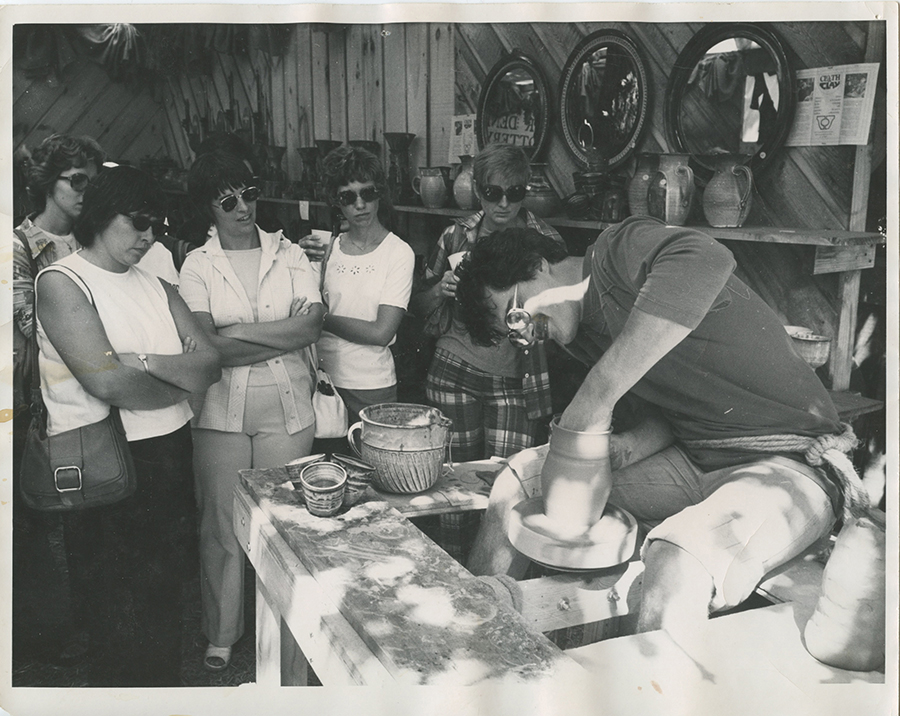 For a bit of perspective here is a more recent image of my uncle sitting at his wheel. This was taken for a story on our family pottery company back in 2006. Wow, time is flying here, but John is still cranking out beautiful mugs from his wheel in the middle of our Potter's area. The Round Belly is his form of choice and that is exactly what you see being created here – of all 16 current styles this is the most popular.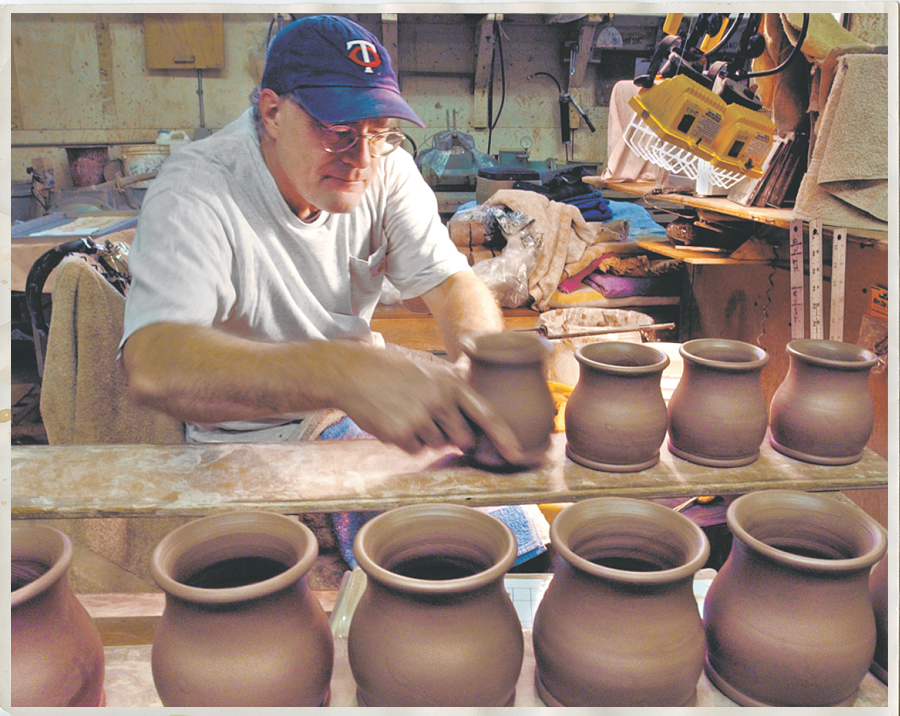 Just after John did his perfect demonstration, he asked if Jason would like to give it a try, "Yes I would" said Jason as John got up and handed over the towels he was using on his lap. The last time John asked a touring guest to sit at his wheel it was Mayor Chris Coleman, who also replied with, "Yes I would!" Some potters are particular about sharing their work stations and maybe if you aren't the mayor or a TV anchor you won't get an invite, but then again you never know as John is always full of surprises.
Another particularly fun period of time for us was when when we were just standing around talking about the changes that we've seen within our own building. Having perspective and reflecting on the journey is not something that you do on a daily basis and although much of that conversations did not make it into the final piece those moments are frozen in my mind. When you are focused on your work you can lose sight of just how amazing life can be working together as a family. Accomplishments are recognition are wonderful, but they are nothing compared to just how lucky or blessed that we are to have each other on this journey.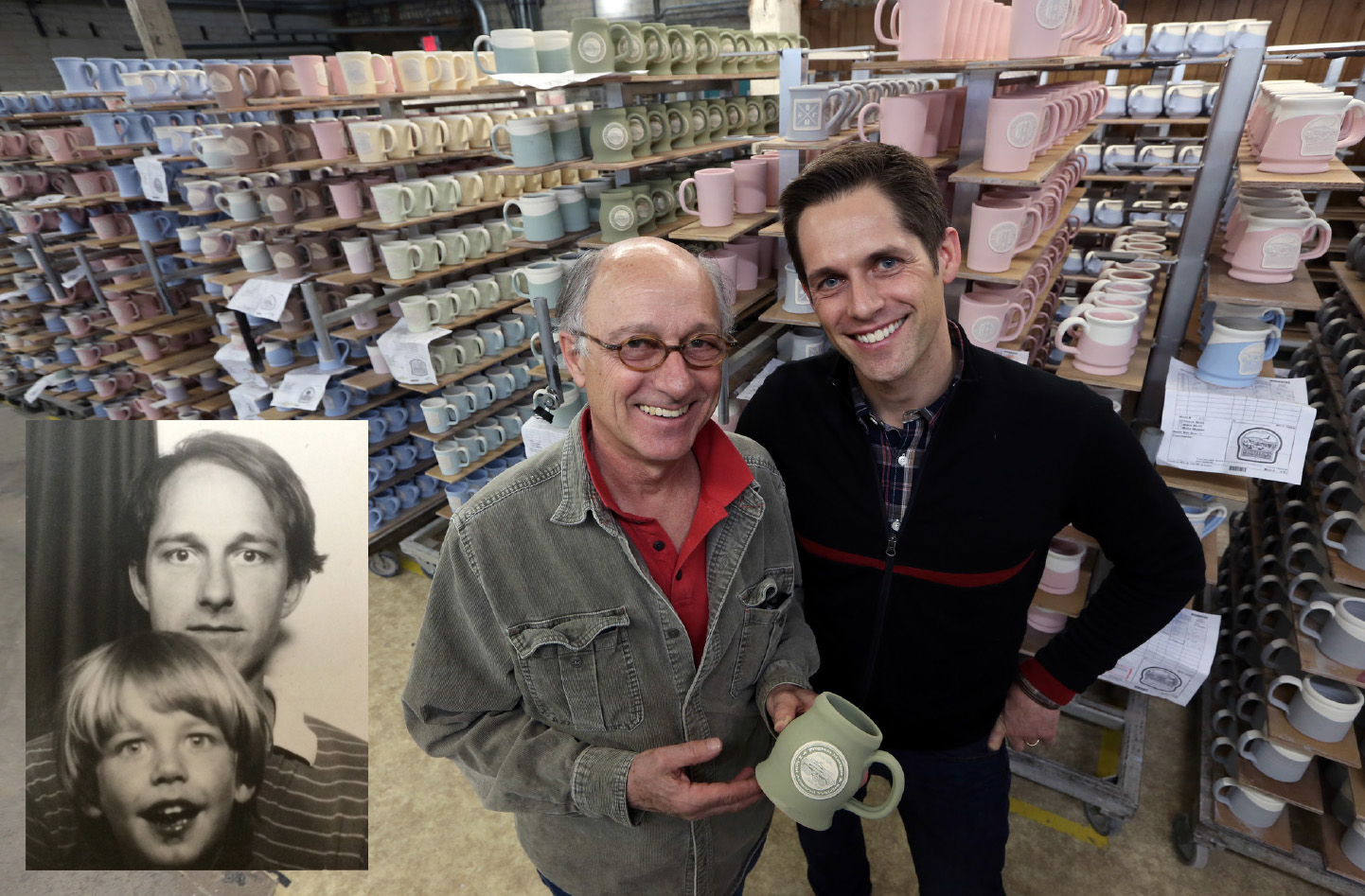 Thank you Jason for bringing an audience of Minnesotians into our pottery and for allowing us to cherish the opportunity of working together as a family!
Niles Deneen – CEO