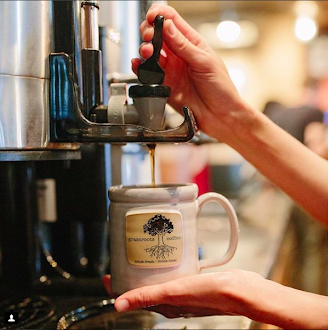 Customer Spotlight: Grassroots Coffee
Glaze:
Industry: (We work with many different industries)
As you may have guessed, as a handmade mug manufacturer, we work with a lot of coffee suppliers here in the U.S.
One of our customers who we really enjoy working with is Grassroots Coffee, based in the lovely city of Thomasville, Georgia. We love to work with Grassroots Coffee, which is celebrating their 10th anniversary in September, because of their obvious passion for creating great tasting coffee and providing great experiences for their customers.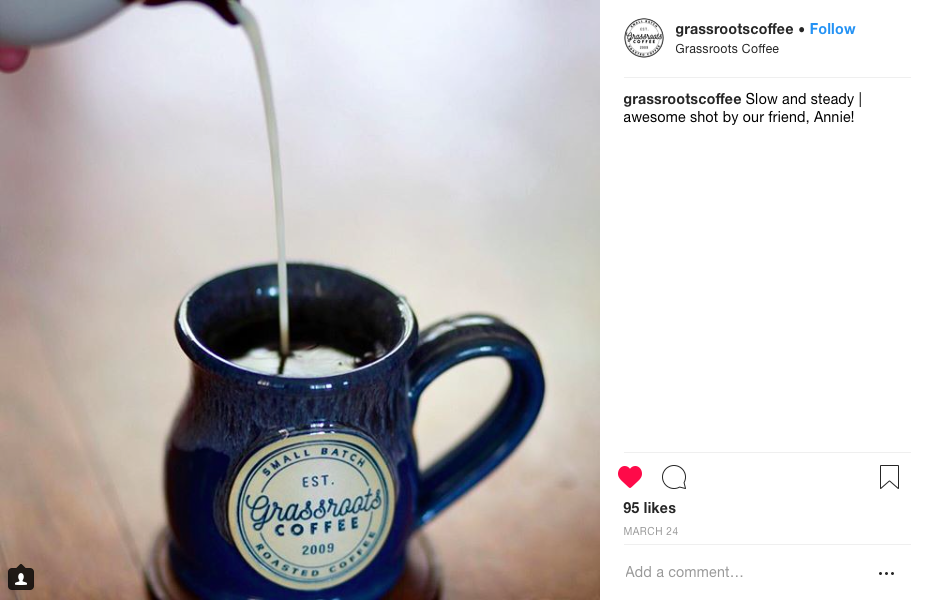 In addition to serving great coffee, Grassroots also offers subscriptions for their coffee grounds and will send you a variety of different flavors to try. I don't know about you, but the trend of coffee subscription companies is one I can certainly get behind.
We recently caught up with Spencer Young, who co-owns Grassroots Coffee with his wife, Megan, and talked to them about their experience working with Deneen Pottery. But first, let's talk about how Grassroots Coffee became a staple of the Thomasville area.
The History of Grassroots Coffee
It wasn't long after the initial days of Grassroots that they needed to upgrade from their small coffee shop. As they grew in popularity, they needed a space that could accommodate the crowds and allow them to relax and hang out. Fortunately, there was a space just across the street and in 2013, they moved into the spot where they remain today.
After this, their wholesale division began to take-off, and the rest is history. Now, they supply over 200 retail stores, restaurants, coffee shops, and more.
Adding branded coffee mugs was an obvious step to take to add another level of products for their loyal customer base.
What Brought You to Start Working With Deneen Pottery?
We had been looking for a great looking mug that could have our custom design and made in the U.S.
Also, we wanted to find something that had a great price point for our margin, and after shopping around at a few different mug manufacturers, Deneen Pottery fit the bill for everything we wanted.
What Has Been Your Experience Working With Us?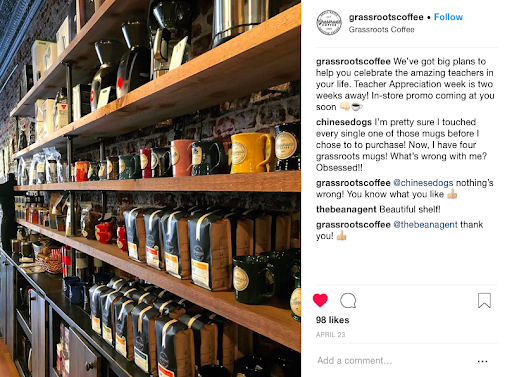 We love that Deneen is willing to help us with some of the designs of the mugs, which they've done in the past. They even turned out to be great sellers, and we love the look of them.
With the wide variety of options, Deneen Pottery has we are always thinking about how we can add new glazes and colors to our current product lineup.
They're a great family run company and we appreciate their ability to do bulk orders in a timely way. Overall, great customer service and great pricing.
Reach Out to Deneen Pottery to Get Started on Your Custom Mugs
If you're interested in introducing a line of customized mugs for your organization or company, then contact us today!
Also, check out some of our mug styles and see which ones you like. We'll work with you to create the perfect mugs that fit your organization's branding and messaging.
Make sure to check back often on our blog for more customer spotlights. If you missed out on the last one, you can read about our partnership with the Canyonland Natural History Associaton here.