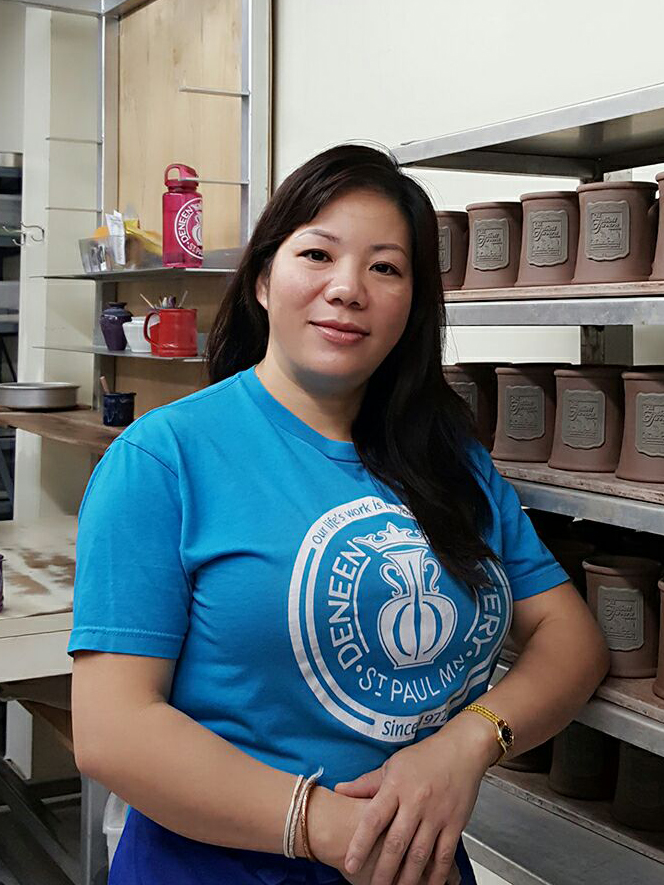 Stories of our Makers: Pheng Chang
Glaze:
Industry: (We work with many different industries)
It's all about our people! Everyday an extremely talented and committed team comes together to create your mugs. It is the people who create the mugs that make Deneen Pottery the unique company it is. It takes 24 pairs of hands to create a Deneen mug, and one of those talented pairs of hands has been with us for 15 years!
Pheng Chang is the leader of our Green Room, the department dedicated to applying handles and medallions to the mugs. Continuing the stories of our makers, we posed some questions to Pheng, both work related and not, to highlight her hard work that we appreciate so much!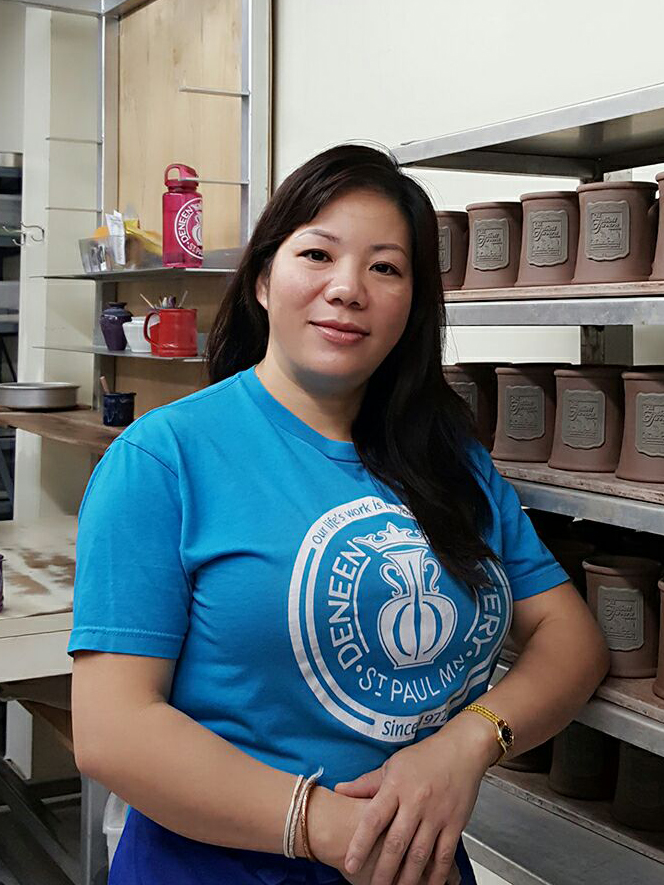 Where were you born?
Pheng: I was born in Laos.
Can you tell us about your journey to living in the USA/Minnesota?
Pheng: My family and I migrated to the United States on December 19, 2004.
What do you miss most about about Laos?
Pheng: I miss my dear family very much from back home. I was married at a young age and have migrated to America while the rest of my family are still in Laos.
What do you like best about Minnesota?
Pheng: What I like most about Minnesota is enjoying the four seasons that we have here. Addition to that, the job openings that are here compared to other states.
How and when did you start working at Deneen Pottery?
Pheng: I had relativ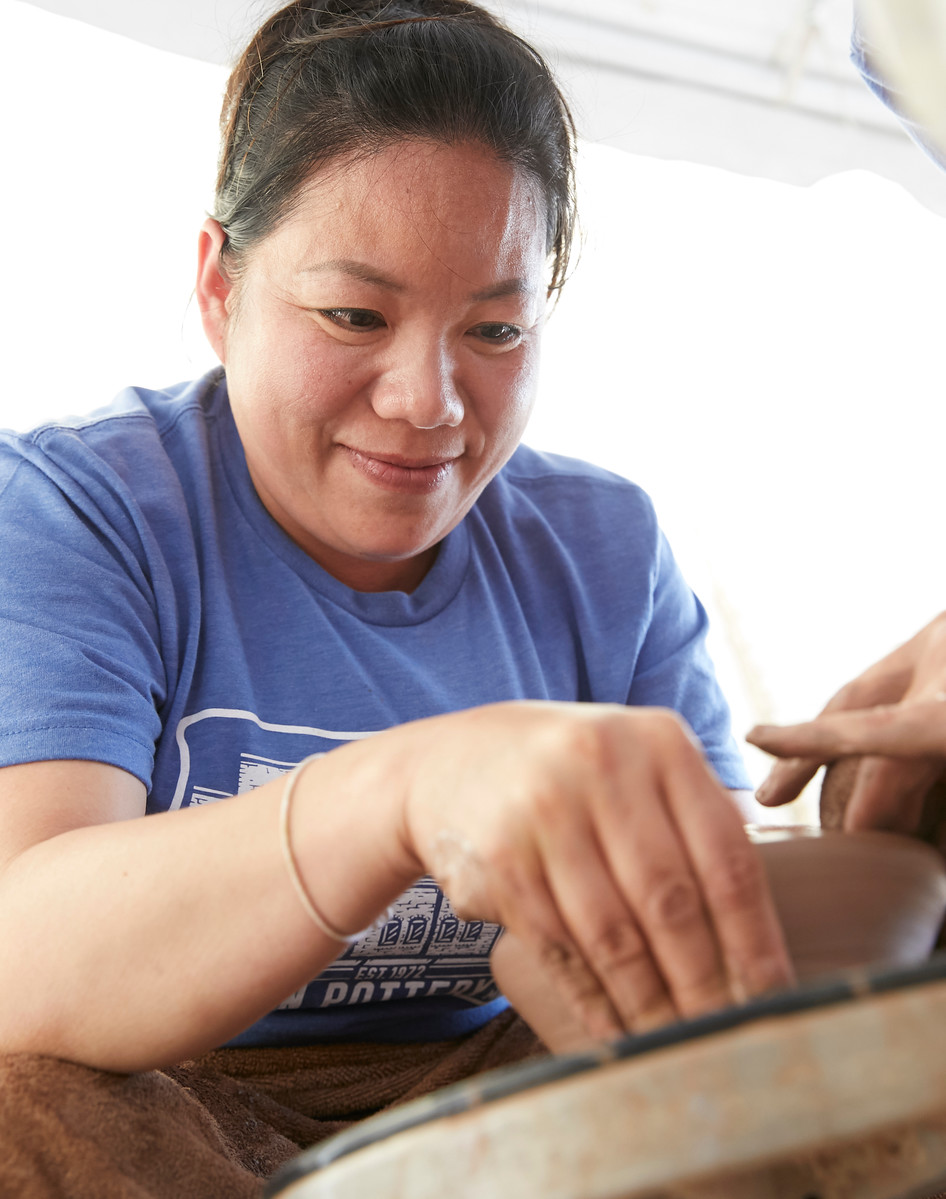 es that moved here for a long time and were able to get connected with Deneen Pottery and started working for them on April 18th, 2007.
What is your role and what kind of work do you do?
Pheng: I am a supervisor. I help manage and run the green room (handles & medallions).
What is your favorite part of your job?
Pheng: I like my workplace because of the engagement that we have between our employers and employees.
What is the biggest surprise you encountered as you began working at Deneen?
Pheng: The work ethicthat comes from higher management, creating a good working environment for our employees. Adding to that, we get bonuses.
How many mugs go through your hands per day on average?
Pheng: Around 300-330 per day.
Do you have a favorite Deneen Pottery mug style or glaze color? What are they?
Pheng: Yes, I like most of the shapes and I like the blue glazes.
What do you like to do outside of work?
Pheng: I like to exercise and take walks.
What's your favorite food?
Pheng: I like simple food like boiled chicken with fresh herbs.
Who  has been your greatest inspiration in life?
Pheng: My biggest inspirateion are my family and my kids. They play a huge role in my life and they are what encourages me to do more and better.