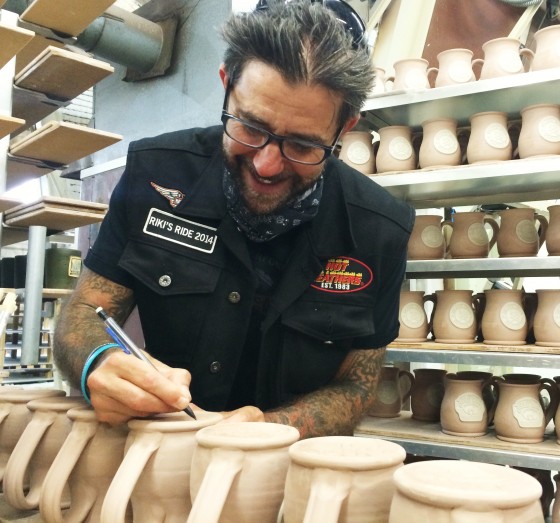 Riki Rachtman Visits Deneen Pottery
Glaze:
Industry: (We work with many different industries)
Announcing a VERY LIMITED offer!
We had the pleasure of having Riki Rachtman stop by for a tour of our pottery in July – while he was on his Twitter and Instagram guided RIKISRIDE. For those of you who don't know, Riki (formerly on MTV's Head Bangers Ball and current host the nationally syndicated radio show Racing Rocks) decided to get on his Harley Davidson and ride one lap around the continental United States. He is not doing a reality show, has no support crew, and is taking advice on what to see and where to go from folks that follow him onTwitter and Instagram. It's an unbelievably COOL and unplanned adventure and now he has announced that he is ready to give back and we want to help – here's a link to Riki's call to action.
How can we help Riki reach his goal of raising $10,000 for St. Jude Children's Research Hospital? By partnering with Death Wish Coffee Co. to offer you this very special mug. Limited edition doesn't even come close to what these beautiful handmade mugs are, as we only have eighteen, that's right ONLY 18 are available and each one is hand signed by Riki himself!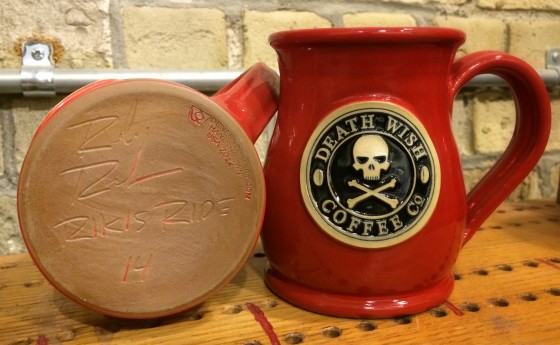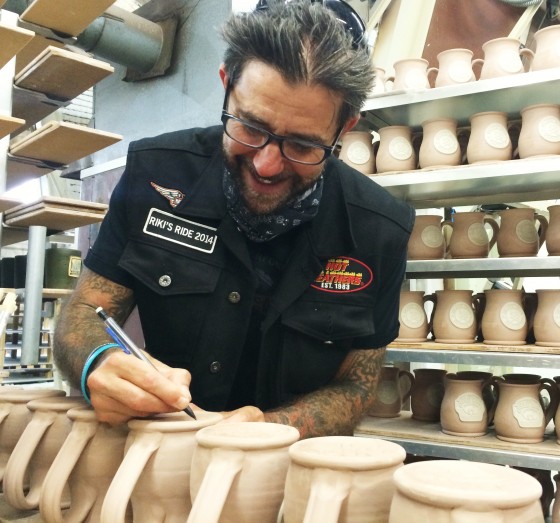 And these truly limited edition mugs are on sale now at on Ebay Death Wish Coffee Company Co. – just click and grab them before they are gone and keep in mind that all the money raised will go directly to Riki Rachtman's fundraiser, which will be donated to St. Jude Children's.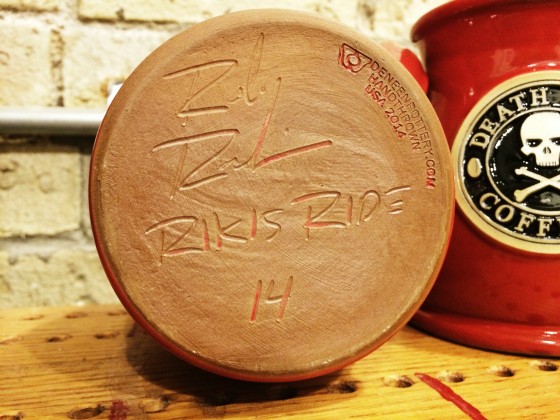 Thanks for reading our blog and for helping Riki and St. Jude Children's Hospital.
Niles Deneen
CEO Deneen Pottery