Our trip to Over Easy Cafe
Glaze:
Industry: (We work with many different industries)
It was about one year ago that Annie and I embarked on a mini vacation without Eloise before Theo was born. We booked a flight to Florida, made reservations on Captiva Island and a few weeks later kissed the kiddo goodbye and flew off to warmer temps and hopefully some sunshine.
We always like to visit places that have carry our custom handmade mugs – stopping by a B&B, popping in at a retail shop, or dining in a restaurant that serves coffee in our premier mugs. With this Florida trip I knew we were close to the Over Easy Cafe and with amazing reviews on TripAdvisor, Yelp, and Urbanspoon Annie and I knew exactly where we'd be having breakfast each morning. Plus it would be a chance to see Trasi and Liza, who we had been working with since 2008 when they took over from the previous owners.
After we settled into the resort I googled the Over Easy Cafe to find the best route and up popped this awesome little pic. Seeing this image cemented our plans as we knew we'd be drinking out of some amazing handmade mugs!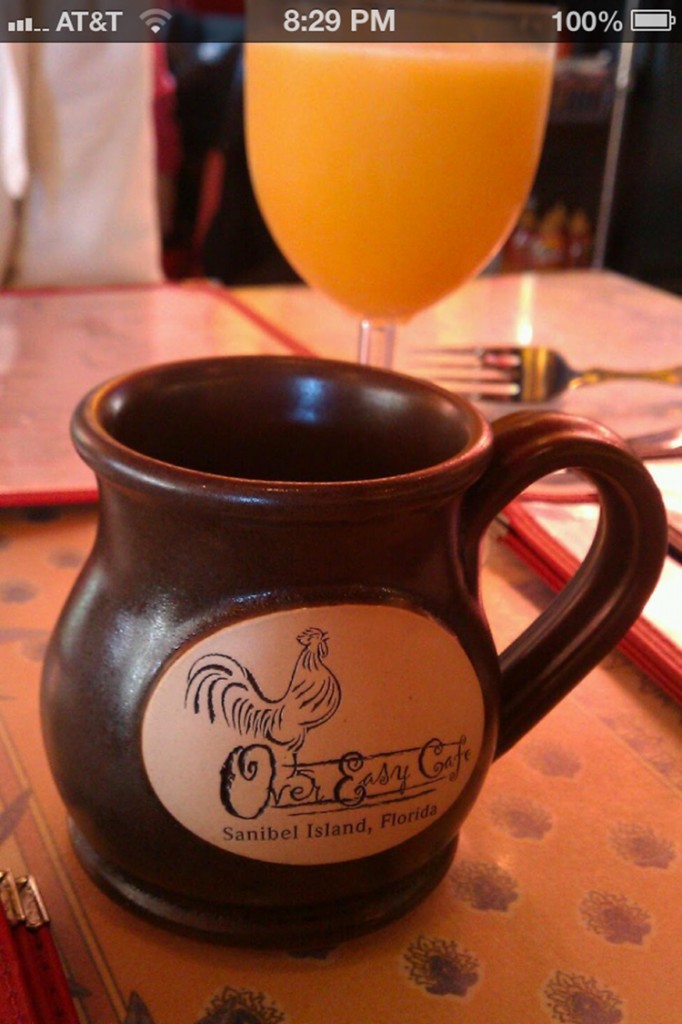 Here we are on the very first morning after our first unbroken night of sleep since Eloise was born. Funny, you'd think my eyes would be less puffy, but I guess that's what happens when get 8 consecutive hours of shuteye – Annie, of course, looks perfect.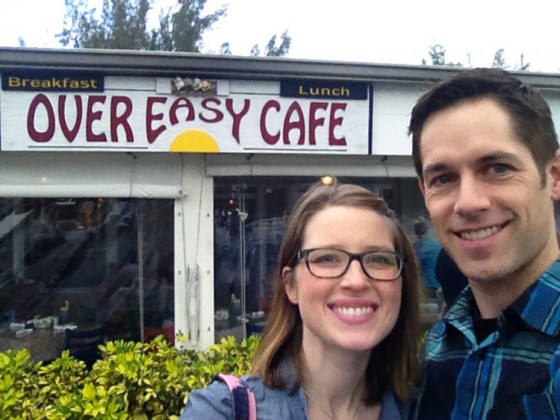 On our second morning we got there extra early as to avoid the wait, which on the weekends can be long. I snapped this picture of our Round Belly mug in Fieldstone, with the sun in the background just coming up. If you look carefully you can see the steam rising up from the hot and delicious smelling coffee.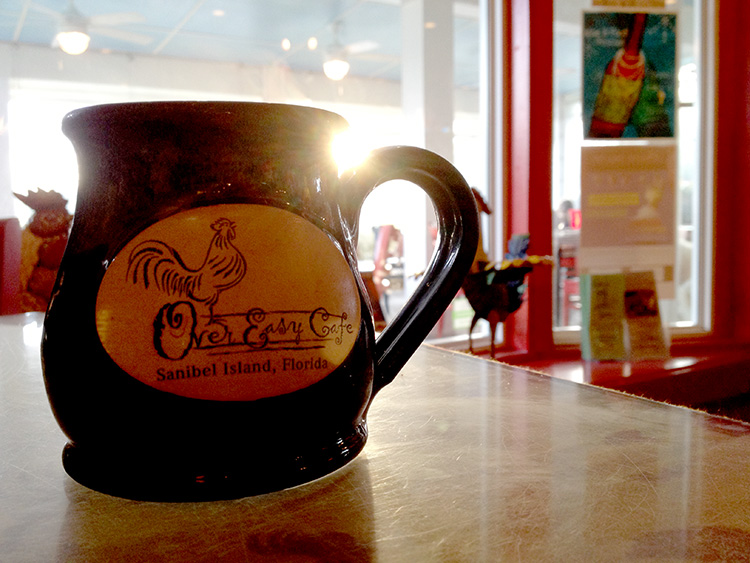 On our second day Trasi and Liza were there and made the morning complete by posing for a picture…I wish Annie and I were there right now! I would definitely recommend the Eggstra Special Egg Sandwich and I'm sure Annie would order the Homemade Pancakes again. Everything on the menu looked delicious and next time we'll be going back for lunch too!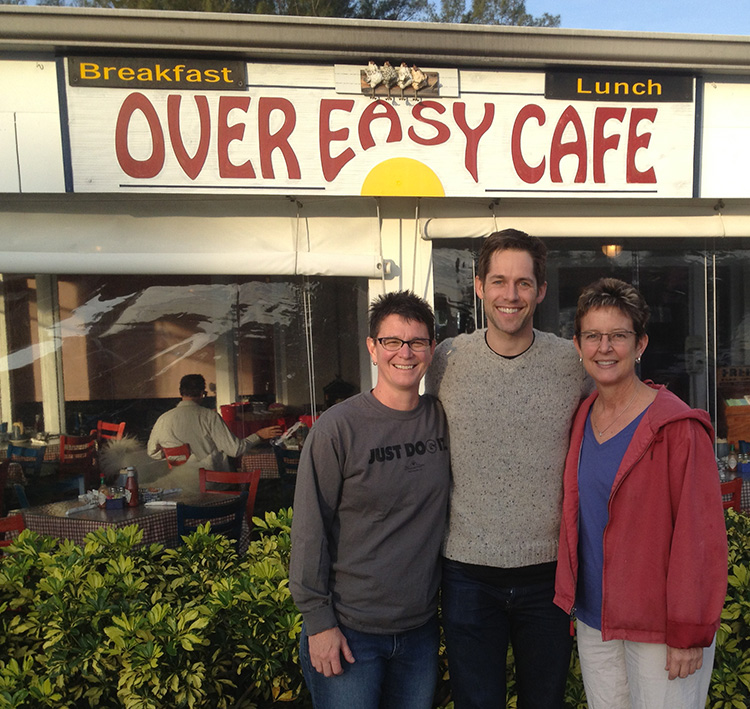 If you find yourself in Florida and are at all close to Sanibel Island – do yourself a favor and stop in and visit the Over Easy Cafe! And if you have a special pet walk up the steps to Island Paws – this is also where you can purchase mugs for the Over Easy Cafe.
Thanks for reading our blog!