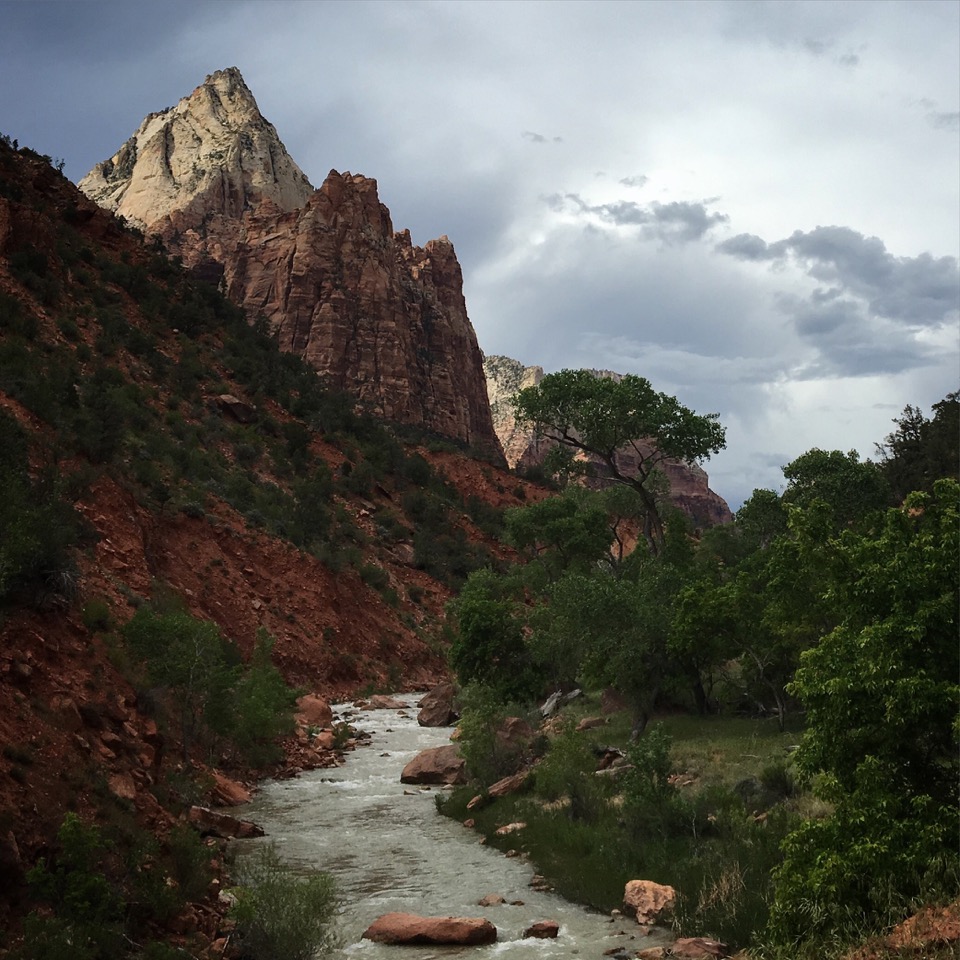 Customer Spotlight: Zion National Park
Glaze:
Industry: (We work with many different industries)
"We do this work because we love Zion National Park.  It doesn't feel like work because it's our passion."- Patrick Gill, Zion Forever Project Ambassador
Utah is a great place to get outdoors and experience some of the best views that the U.S. has to offer.
In fact, there are 13 National Parks in Utah alone!
The state's first — and most famous — park is unquestionably Zion National Park.
Established in November of 1919, Zion National Park is coming up on its 100-year anniversary!
As someone who has visited the park in the past, I cannot recommend a visit there enough.
I still can recall the feeling of deep calmness (and even insignificance) as I drove through Zion Canyon — with the towering cliffs on both sides of the road. Leave it to a national park to humble you and make you truly appreciate the world around you.
We're fortunate enough to work with the great people at Zion National Park since 2015. We recently sat down with Jill Burt, the Director of Operations and Retail at the park, and asked her about her experience in working with us as part of our ongoing Customer Spotlight series.
*Sidenote: You'll hear Jill reference the Zion Forever Project a few times. This organization is directly related to the park itself and works with federal agencies, gateway communities, and guests to create connections to the Greater Zion Landscape that will lead to lifelong stewardship. It's an awesome organization that is working towards a great cause — so for all the Zion buffs out there, and for fans of nature in general, take a look at their website and consider "pitching in"!
What brought you to start working with Deneen Pottery?
As Utah's first national park, Zion hosts over 4 million park visitors annually. The Zion Forever Project serves as the park's official non-profit partner, helping raise awareness and the funds needed to assure long-term futures for the culture, geology, and wildlife at our parks.  
All efforts large and small can make an everlasting impact on our amazing parks. Our park store product mix and the specially curated items that help to represent our Zion landscape are selectively sought out. Working together allows us to develop the truly unique and interpretive pieces required to help make a memorable experience and impact for our visitors.
Our friends at Deneen Pottery are one of these distinctive business partners. From day one of meeting the Deneen team we understood their business model is dedicated to quality, customer service and finding the perfect blend of design and function. Their approach fits nicely into our scope and vision.
What has been your experience working with us?
Building positive relationships with multiple team members at Deneen has allowed a relationship of mutual respect, trust, and confidence.  There has never been a moment that we have not thought of our Deneen friends as part of our own team, working diligently to help us be successful year over year.
What aspects of our handmade mugs have you found the most beneficial?
Our Deneen mug product line has expanded wider to include multiple park store locations with specially designed artwork to accommodate the visitors who specifically ask for a Deneen collection mug.  We never have to worry about missed deadlines, high volume needs, damaged goods or quality control issues. Every Deneen Pottery mug design displays nicely while also helping us to increase revenue for our park.
What have been the results of our collaboration?
Seven days a week, the Zion Forever Project's Frontline Ambassador team welcomes hundreds of visitors a day, thousands a month, and millions a year to our Forever Park Stores. Our Ambassadors bring friendliness, a wealth of knowledge, and an incredible passion for the Forever Project mission and our one-of-a-kind national park. 
As the official retail park partner, all proceeds from purchases made in our park stores directly benefit Zion National Park, including Kolob Canyons, Pipe Spring, and Cedar Breaks National Monuments.  Many guests support the Forever Project and its Field Guide Programs without entirely understanding their essential and lasting contributions.  
Park visitor experiences often include interacting with our Frontline Ambassador team, making a difference by answering pressing questions, listening to memorable experiences, providing safety tips, and helping to find curated interpretive products to take home a special memory. Our Forever Ambassadors provide visitors with a lasting impression through education, inspiration, and a spark of positivity that can excite every individual.
Curating uniquely themed, high-quality merchandise for our park store visitors is a large part of the success of our retail operation. The products and partners we work with are essential contributors to ensuring the stability of many programs and projects including the park information paper, roving rangers, night sky and resource initiatives, and in-park education staff and programs.
The total impact of what we are able to accomplish with working business partners like Deneen Pottery is immeasurable. The items we are able to offer visitors is part of the passion we strive for as they often leave our Zion Forever Project park stores wanting to be a part of something bigger than themselves.  
Interested in Adding on to Your National Park Mug Collection?
Whether you're just starting out with your mug collection or have a serious one going, check out our helpful "Find a Retailer" and set the specifications to "National Parks."
If you are ready to grab the 100th anniversary mug from Zion Forever, as seen below, here is a link. In addition, make sure to look at our National Park Mug Guide to help track down the perfect mug to add to your collection!
Good luck and happy mug hunting!
Niles Deneen