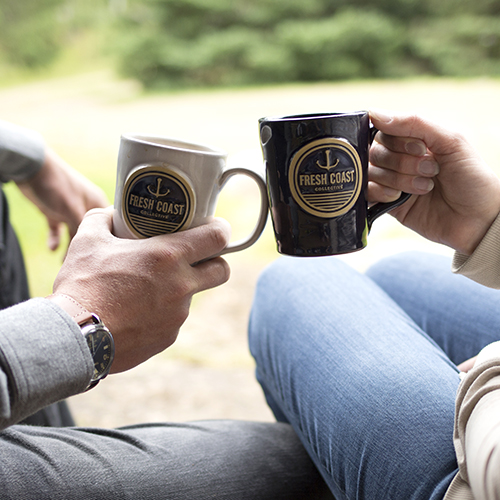 How to Use Personalized Ceramic Mugs for Your Business
Glaze:
Industry: (We work with many different industries)
If you're trying to boost business, personalized coffee mugs can make a lasting impact on your customers. Retail stores, coffee shops, tech startups and everyone else can take advantage of the many uses of custom-made stoneware.
Whether it's for marketing purposes or you're trying to boost profits, ceramic mugs can have many benefits for local, regional and national business alike.
Benefits of Ceramic Mugs for Business
Any smart business person can recognize a good opportunity when it appears. Well – this one is staring you right in the face.
There are many advantages that personalized mugs will provide to your company, such as:
Spreading Your Message
A personalized mug with your logo and tagline branded across the front is an attractive and functional way to spread your message beyond your store walls. Featuring uniquely-glazed finishes and eye-catching designs, customers won't be able to resist the urge to pick it up and test it out for themselves.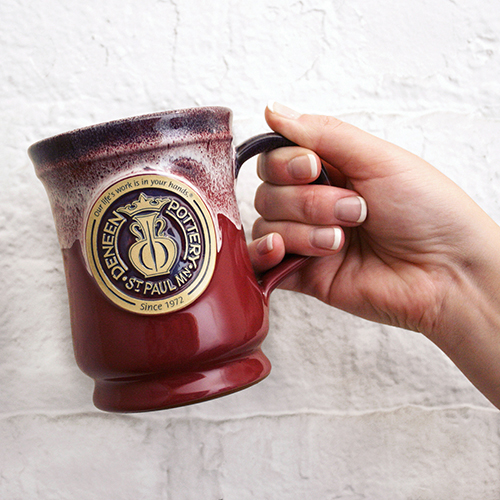 Offering a Keepsake for Customers
A custom ceramic coffee mug isn't quite the same as something more disposable, such as a t-shirt, ballcap or beanie – it's something that will stick around someone's kitchen forever (unless they happen to break it!) When a customer invests in a mug, your business gets the added benefit of long-term brand exposure, potentially for years to come.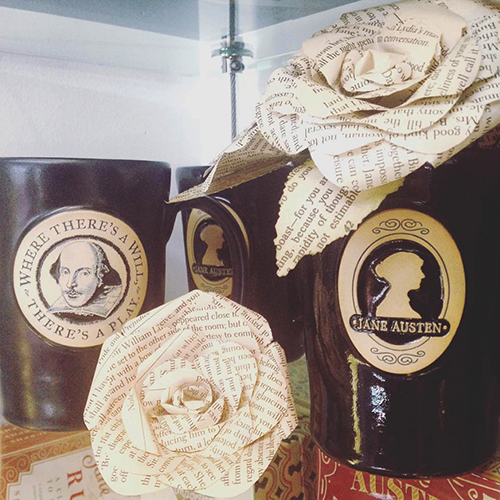 Giving Them a Conversation Piece
Speaking of brand exposure, personalized coffee mugs are a fantastic conversation piece. Happy customers will be glad to share your story with their friends over a mug of piping-hot java, as they help spread awareness of what you're all about.  
Now that we've covered some of the basic benefits that ceramic mugs provide, here's how to utilize them to boost your business.

Sell Branded Mugs as Merchandise
Perhaps the best way to use mugs is to sell them as merchandise. You get all of the benefits listed above, plus a new line of revenue. They may become so popular, that their sales may even turn into a main source of your business' income!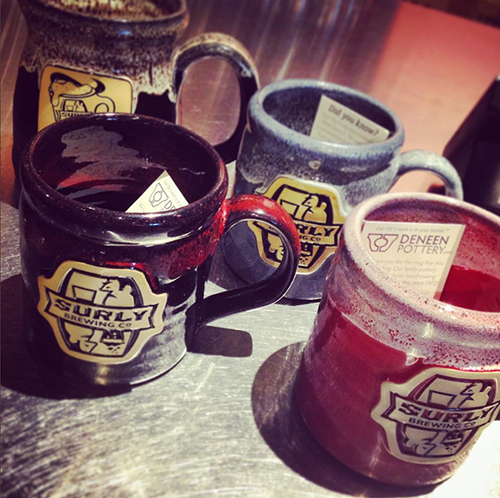 Give Mugs Away to Clients
Mugs can be a thoughtful gift to give to clients, whether you enter a partnership or just want to show your appreciation. Nothing says thank you quite as well as custom ceramic stoneware that will last for years.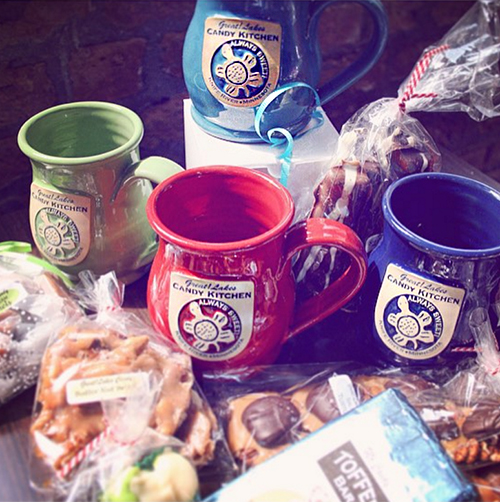 Give Mugs to Employees to Give Away to Friends and Family
If you place a bulk order, you should have a few extra to give to employees who can then distribute them to friends and family. This will help extend the awareness of your business to those that have a direct connection to your staff, making them potential brand ambassador shoe-ins.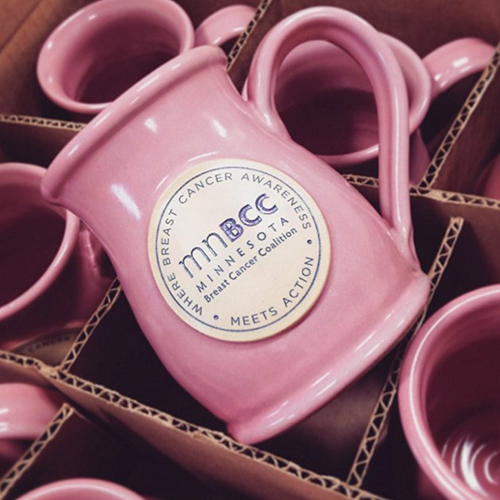 Use Mugs in Your Office Kitchen
Place mugs in your office kitchen for staff to use day-to-day. This helps keep the brand front and center for both employees and the customers that walk through your doors.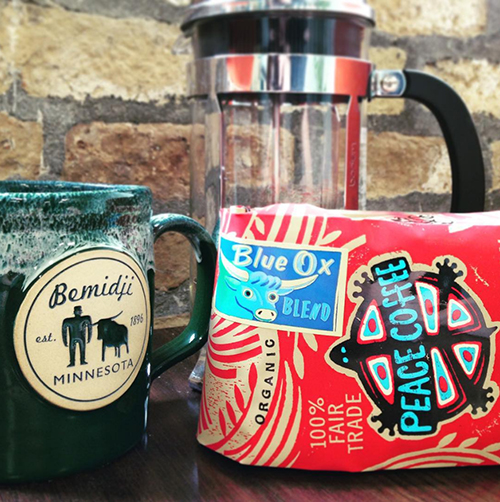 Use Mugs in Your Restaurant
If you own a restaurant, mugs can be a great way to serve up drinks. They contribute to a personalized atmosphere where customers can feel welcome. You'll have patrons exclaiming when they see your branded mugs.  – Our american crafted pieces are WAY more durable than any $2.00 import.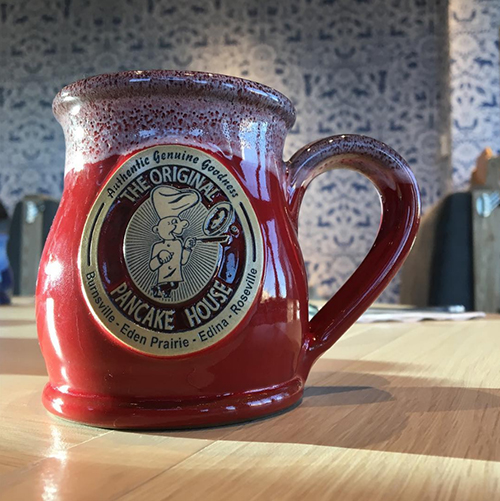 Display Your Custom Mugs
You can create a funky vibe to your establishment by ordering several different kinds of custom mugs, tankards, flatware and more, and display them throughout your business. Or just take a few and place them on your display counter as decoration.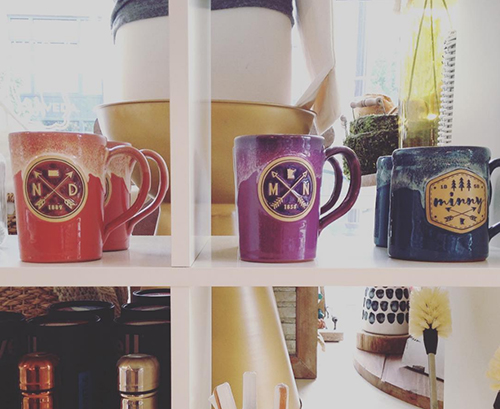 Contact Deneen Pottery for All of Your Hand-Crafted, Personalized Mug Needs!
From boutique shops to restaurants to corporate offices and more, personalized mugs will have a lasting impact on your customers. No matter what type of business you run, you can take advantage of the many opportunities branded mugs offer.
With the benefits of marketing and sales revenue, selling, displaying or using mugs in your establishment will give you a bump in business.
If you're looking for the highest-quality ceramic mugs on the market, contact Deneen Pottery today. At our local shop, we proudly carry forward a long tradition of hand-thrown stoneware designs that meet your business needs. While every mug our potters throw shares the same level of quality, each one is individually created by hand so that no two are exactly alike.
It's our goal to create functional, beautiful stoneware for our clients across the country.
Ready to get started? Get in touch.