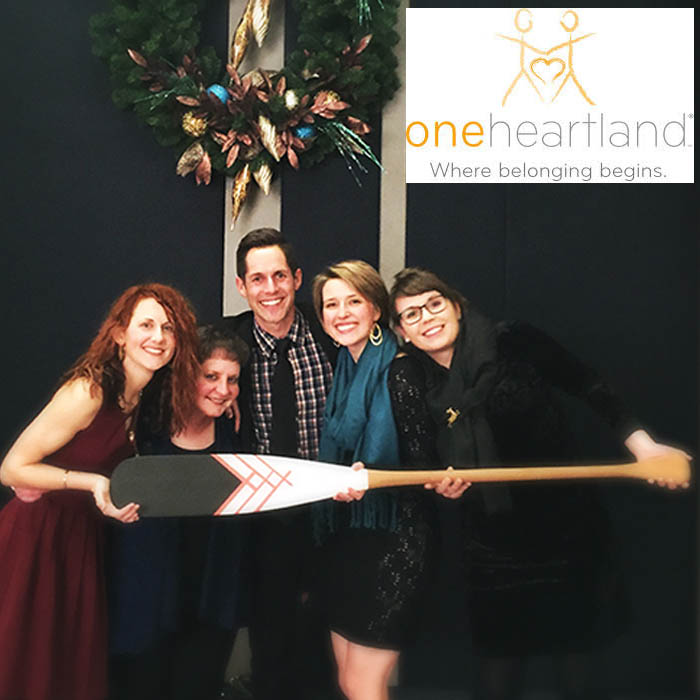 The Spirit of Giving – One Heartland
Glaze:
Industry: (We work with many different industries)
This is my favorite time of year! Christmas music can be heard everywhere, the spirit of giving is in the air, snow is (usually) covering the ground and we can all go cross country skiing. This is also the time of year when One Heartland has it's annual benefit gala. We are proud to say that Deneen Pottery not only pledged, but our office staff had the pleasure of attending the gala to show our support for this wonderful organization.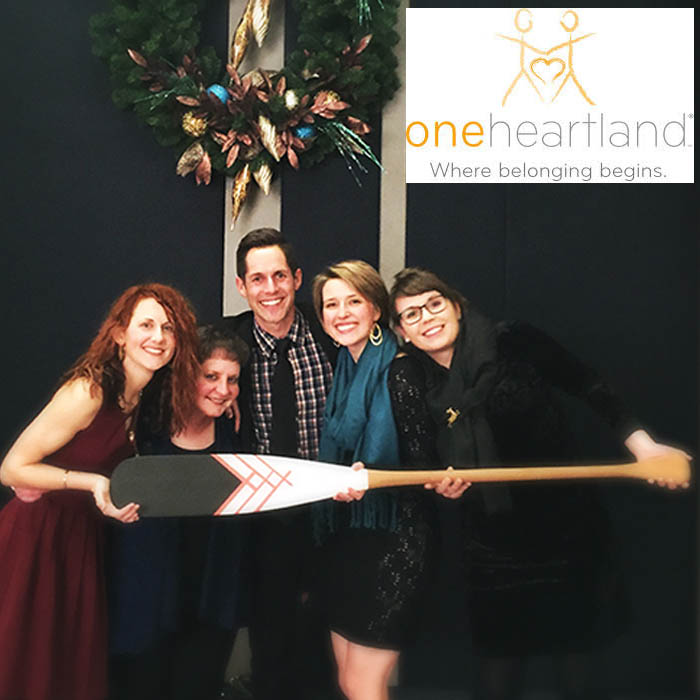 The Executive Director, Patrick Kindler, has been working with this non-profit for over 20 years and has held his current position since 2011. I first met Patrick at the University of Minnesota during our sophomore year – we both were studying ceramics on the West Bank campus. We quickly became friends and have stayed close, even though every summer Pat would drop off the face of the earth since he was ALWAYS at camp. It wasn't until last year, when Pat reached out looking for handcrafted mugs to use at his upper level donor tables, that I was invited to attend the gala where I truly learned One Heartland's mission.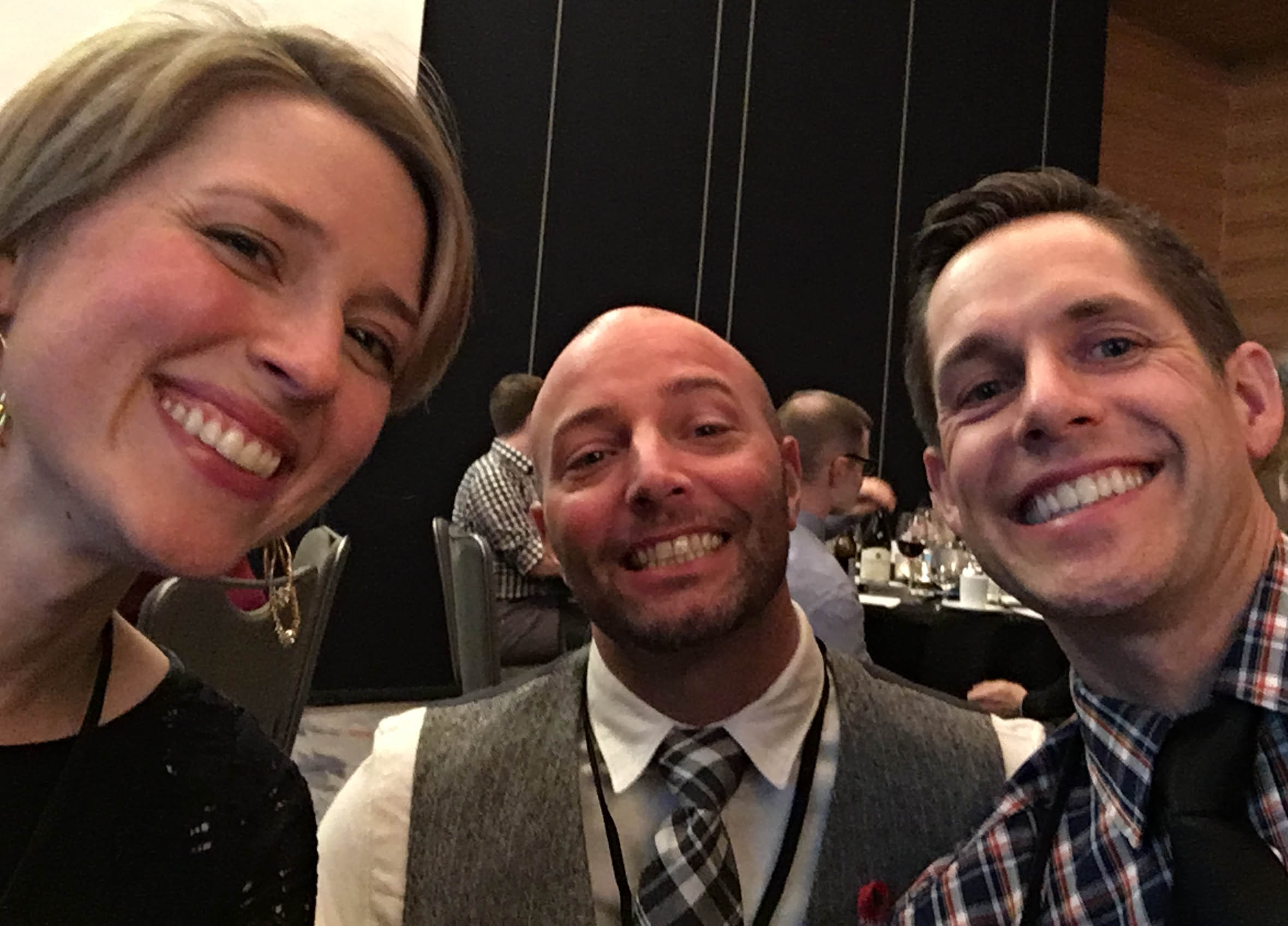 I snapped this picture of Annie, Pat and myself, grinning ear to ear, just after he opened the event and was making his rounds to greet everyone. The lovely Loew's Hotel in Downtown Minneapolis was the perfect space for the gala and, thanks to Pat and his hardworking staff, every aspect of the event was flawless and a huge success. They were able to raise over $210,000.00!
WHAT IS ONE HEARTLAND?
One Heartland is a national nonprofit whose mission is to serve children, youth and families facing significant health challenges or social isolation. At the core of this mission are the camp programs at their flagship facility in Willow River, Minnesota. They provide over 500 camp experiences every year, and because the majority of program participants live below the poverty line, we rely on donors to make our camps a reality.
One Heartland was founded in 1993 to give kids affected by HIV/AIDS the best week of their life – and it did just that at various camp sites throughout the Midwest with its Camp Heartland program. In the 22 years since, One Heartland has expanded to serve even more populations, including youth who identify as LGBT, youth dealing with housing insecurity, and youth working to achieve a healthy lifestyle.
One Heartland participants take part in education sessions specific to their community, participate in traditional camp activities like fishing, canoeing, archery, and rock climbing, and most importantly have a fun-willed week where they make new friends that many will have for the rest of their lives. One Heartland is focused on helping to create a world where everyone feels appreciated, celebrated and free of stigma and discrimination. One Heartland wants a community where individuals have the opportunity to learn and grow so that they may lead healthier and more productive lives.
GATHERING AND GIVING
This is the single biggest fundraiser that One Heartland hosts and of course I thought my parents would enjoy attending as well as my mom's twin sister, Martha Winter. Typically at family or work gatherings, you'll find Martha taking pictures and this gala was the same. Luckily Sara, our General Manager, was able to grab her for a quick pic before we sat down to enjoy a delicious meal.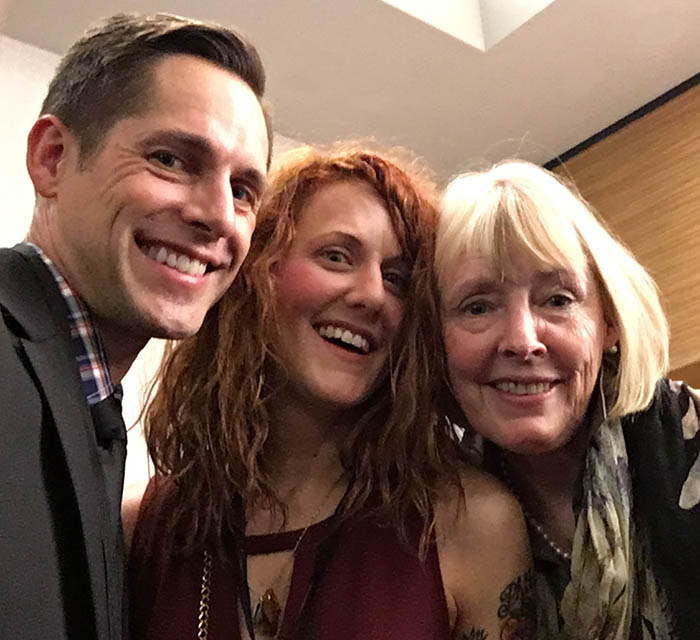 And here are our brave and creative founders all dressed up – I didn't even know that my dad owned a bow tie! It was wonderful to see how many of the gift baskets included Deneen Pottery mugs, which Dad eagerly placed bids on during the silent auction. He and I were also going toe to toe on a beautiful Robert Bricso vase that we both gravitated towards instantly. Below you can see me doing some expert photo bombing as my mom and dad smile for the camera.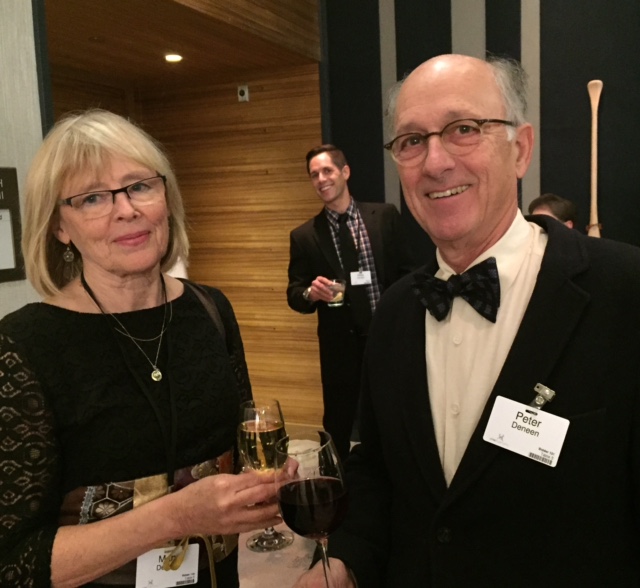 For me, one of the most amazing moments of the evening was when we were all sitting around our table just before the program began. Seeing our magnificent office staff all dressed up, smiling and enjoying the evening: Kim, Kristen, Emily, Ina, Sara and then Annie, Mom, Dad and Aunt Martha. Five years ago my office didn't have heat in the winter or air conditioning in the summer, but now we are so fortunate to be in the position to GIVE to those in need.
Collaborating with all of you, our customers, and with each other as we bring craftsmanship and integrity to our work is just incredible. We are truly blessed and have the upmost respect for the gifts that we have been given – thank you for working with us and for supporting One Heartland.
To learn more about One Heartland click here.
Thank you for reading our blog.
Niles Deneen – CEO