Powder Blue – Logo Mugs
Glaze:
Industry: (We work with many different industries)
With the success of Kiwi we decided to bring on another new glaze!!!
We proudly introduce Powder Blue. From L to R we have Powder Blue w/Sunshine white, Powder Blue w/Blue white, Powder Blue (solid) and Powder Blue w/white.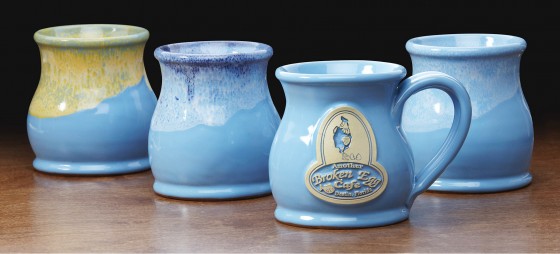 The other names that we tossed around included Tiffany Blue, Robins Egg, and Baby Boy Blue – But after voting we settled on Powder. I am looking forward to creating a postcard in the coming weeks for the holidays, as this color feels like a nice Christmas morning or frosty winter afternoon.
This new glaze is ready for all of our hand-thrown, custom made, and custom logo mugs!
Thanks for reading our blog!