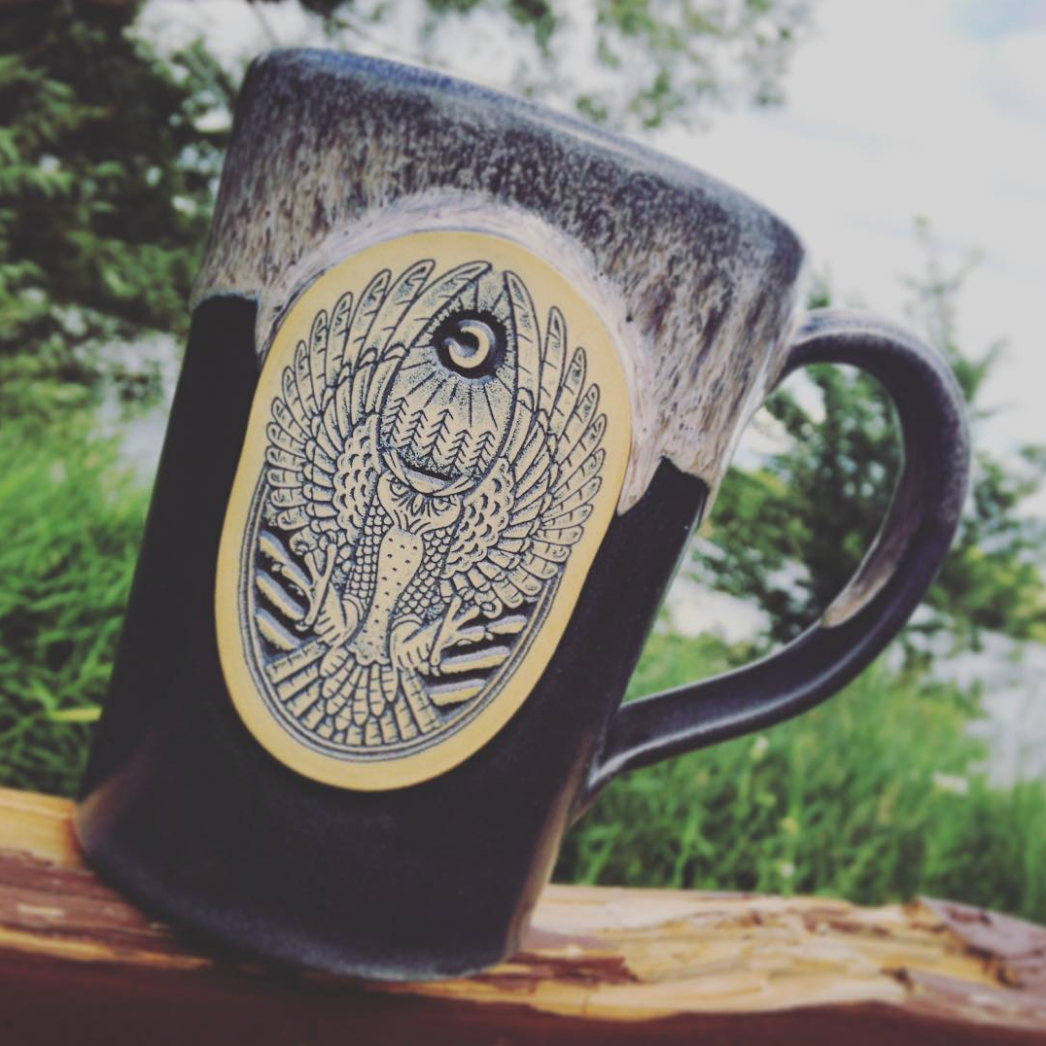 Illustrator Mug Series – Nathan Yoder #2
Glaze:
Industry: (We work with many different industries)
We enjoyed working with illustrator and designer Nathan Yoder on our inaugural Illustrator Mug Series so much that we couldn't resist collaborating with him on a second run. What we didn't know was that during our selection and development of the new design, Nathan began a transformation in the direction of his work. The only constant thing in life is change and after reading Nathan's post entitled The Future is Bright we found our appreciation and admiration for this artist only growing. Here is the completed image of the mug that is now on sale:
Originally the illustration was a private commission so we weren't even sure if we would get to immortalize it on a handmade mug. Luckily approval was granted for a one-time, limited run of 200 pieces — each individually numbered and stamped with the Yoder mark. While we fell in love with the owl illustration, the life that Nathan gave this animated gif is just spot on and yet another example of how talented he is.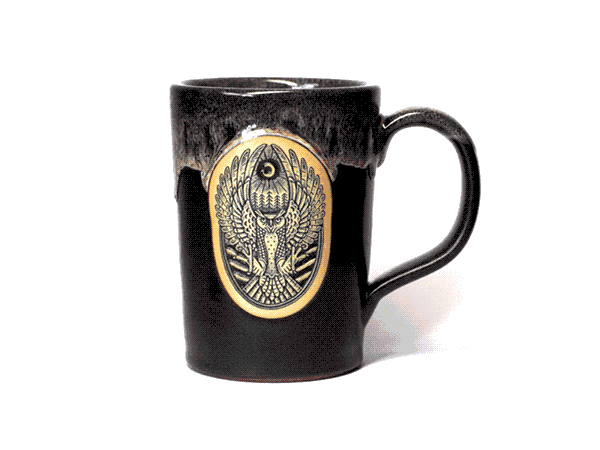 Here comes the color!
Listening to the small voice within, being still enough to hear and then taking action requires fortitude. This inner examination and strength of resolve to change is exactly what happened to Nathan in the spring of this year. "Sorry guys," says Nathan, "but I am no tough guy, as hard as I may try to act like one from time to time. I like to smile in photos, make nerdy puns, read books, and act like a dork as often as possible. I don't want to contribute to a culture of exclusivity, sarcasm, and pride. I want to communicate the things that I stand for and at the heart of those things is a very approachable, open- armed, attitude of love and forgiveness."
"At the point of a realization such as this, one can either pretend like it had never happened or they can do something about it. But if I decided to act on this revelation, it meant that I would have to abandon the only outward facing, artistic, identity that I had worn since I started and this was a bit scary. I had spent the past three years drawing grungy letters, angry animals, snakes, lightening bolts, skulls and crossbones. People who followed my work hadn't done so for whimsical scenes painted in primary colors. This new work will no doubt require a little different audience. This has been reflected in the fact that, since making the shift on Instagram and various other social media platforms, my inbox has been quite a bit quieter than it's ever been. Call me crazy but I'm okay with that as long as it means moving away from a persona that I've come to realize just isn't really "me.""
As we have learned on our path as American manufacturers of handmade stoneware — we can't be everything to everyone. With each shift some doors will close, while new doors open. Our hearts are open to seeing where this new path takes Nathan!
"On the NDY front, I would love to start using my work to share ideas rather than products. I would love to take on more editorial projects, dive back into animation (which I've always secretly dabbled in), and, even more so, I would love to write and illustrate children's books. I've had a few stories of my own completed for a while now while waiting on the right illustration style to come along. Now that it's here, I expect those stories will be coming together sooner than later."
One could consider this illustrator mug as a marker, a waypoint along the path of this amazingly talented illustrator, animator, and creator of beautiful things. Thank you Nathan for inspiring us and showing us that it's ok to change things up. We wish you all the best as you navigate your way into becoming the artist you see as yourself.
Niles Deneen, CEO
→ We are positively STOKED at how this mug series came out and with only 58 remaining they will be gone soon. Grab yours today here!