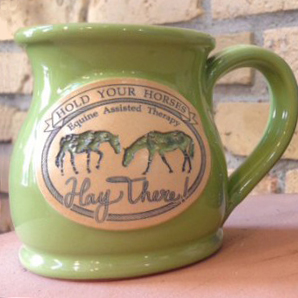 Hold Your Horses – a tellable tail
Glaze:
Industry: (We work with many different industries)
When you love horses as much as our Carrie Austin it's hard to pass up the opportunity to work with an organization like Hold Your Horses [HYH] especially when they wanted handmade custom pottery mugs! For those of you that are unfamiliar with HYH, they are a Minnesota based 501(C)3 nonprofit that is dedicated to moving lives forward by offering equine assisted therapy.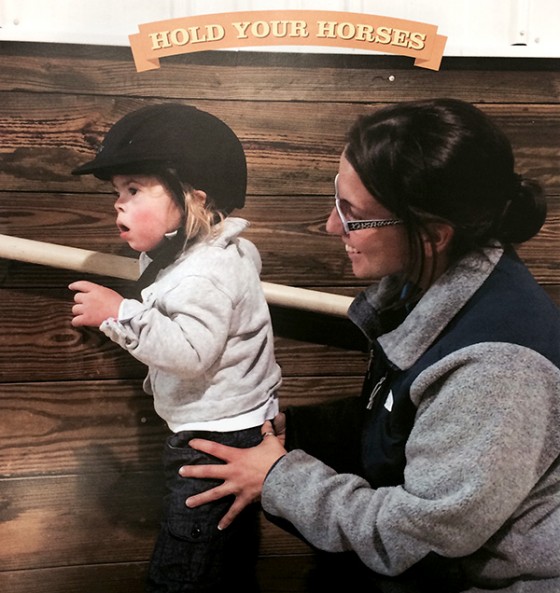 We first learned about Hold Your Horses [HYH] through Carrie's cousin, Jenny Peterson, last spring when HYH was looking for volunteers for their fundraising board. Jenny has been a volunteer with HYH for 4 years had this to say about the amazing organization:
"My involvement started because I was intrigued with Hippotherapy and knew nothing about it.  As a person with a physical disability, I am amazed at how HYH can offer Occupational and Physical Therapy on horseback.  All of my previous experiences with these types of therapy were that it was done in a medical or clinical setting which can be sterile, boring, and unmotivating.  I've found the opposite to be true when watching HYH client's get out of their cars at the farm and are greeted by Lily, one of the therapy horses.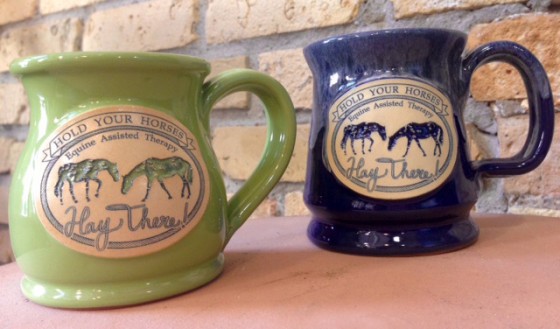 Clients are energized, motivated, and excited to get to work.  The therapy team (OT/PT professional, horse handler, and trained therapy horse) creates the same learning opportunities as those professionals would at a medical facility, however when clients are at the farm their therapy feels more like play than work.  Last January, I got the chance to experience this for myself.  HYH's therapy staff was able to get me back on a horse.  My experience was purely recreational and yet I was able to feel first hand how incredible this mode of therapy can be.  Hippotherapy is not appropriate for every client nor will it replace the medical model of therapy.  It is however, very useful and offers an alternative and/or enhancement for those who do benefit from getting up on a horse!"
Carrie said, "The mugs were a hit and had a suggested donation value of $15.00, and every single one was gone by the end of the night." All of the donations go directly to help offset the costs for those patients that can't afford the therapy. "It was super fun to help HYH, with  my cousin Jenny, and I love how the handmade pottery mugs turned out!"
We look forward to working with HYH again next year!
Thank you for reading our blog.
Niles Deneen – CEO, Marketing