Meet our Happy College Bookstore Customers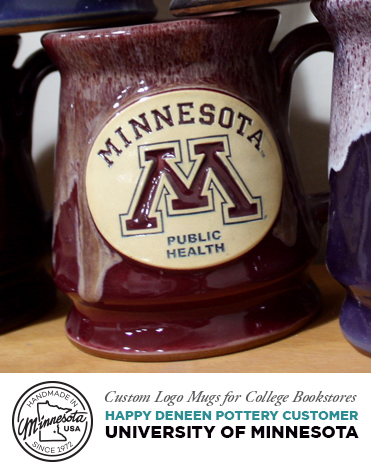 We love seeing the awesome photos of happy College Bookstore customers who show off their mugs on instagram and often share them with us because they are excited about them.
Maybe they love them because they are handmade in the USA, or perhaps it is a growing appreciation for  quality craftsmanship. If you run a college bookstore, we invite you to be part of this unique opportunity.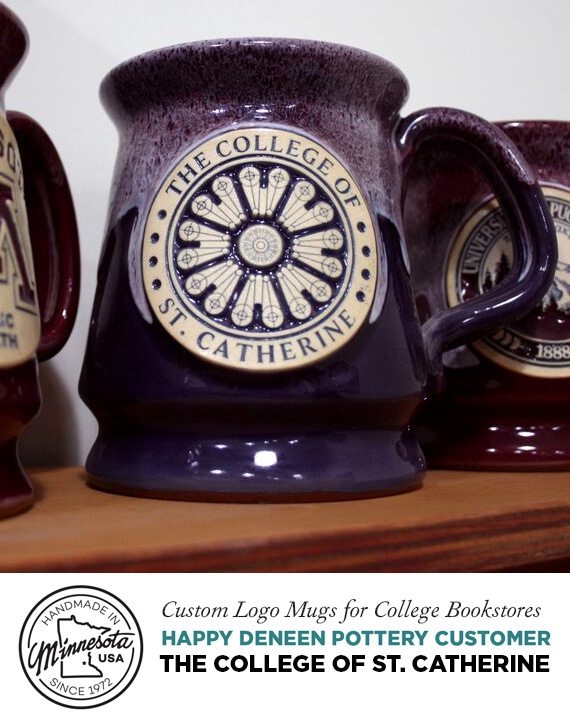 Deneen Pottery + College Bookstores = American Handmade Love
We'll work with you to create something amazing. We've been family owned and operated for over 40 years! And in that time we've learned that customer service is important to our business, as we understand it is to your hub of school spirit.
Whether you're trying to get the word out about your College Bookstore, or just offer another excellent product in your store, we believe that our Custom Logo Mugs for College Bookstores will help you do both. You don't have to just take our word for it – here are some great comments from our customers.