1. Get listed on niche online directories for bed and breakfasts: It's important to keep your brand in front of people's eyes, and figure out where they are looking. So get into regularly adding your organization to niche directories and guides  for people looking for bed and breakfasts, inns and small hotels. (These resources provided by: Small Hotel, Guesthouse, Cottage and B&B listing websites.)
2. Sponsor local events: Many bed and breakfasts operate around vacation destinations like wine country or other tourist hubs. Make sure you capitalize on events like festivals, possibly offering to sponsor them in order to get a spot in their marketing material. People who are coming in from out of town are more likely to see your name and thus give your brand another point of contact. Bridal trade shows in your area is also a great idea – you can offer a special promotional deal for the bridal party and her guests. Many people are attracted to the "try before you buy" model, so consider offering tours of your place to prospective guests whenever appropriate.
3. Promote the things that are nearby you: Particularly the younger crowds are looking for an adventure. Connect with the people in those industries or that are part of those businesses. Brewery tour? Tell the world about it. These type of things should be a mainstay for your social media strategy. Even better, you're supportive of these type of things and share stories of the experience. All of these events are an opportunity to attract interest to your area and give people another reason to visit. Focus on hipper, chicer attractions for a younger crowd, but don't neglect to photograph the natural attractions around you. You may not feel the same awe sitting on the bench overlooking the nearby lake, river or ocean, but for a person not from that area it may be an extremely novel experience that is highly attractive.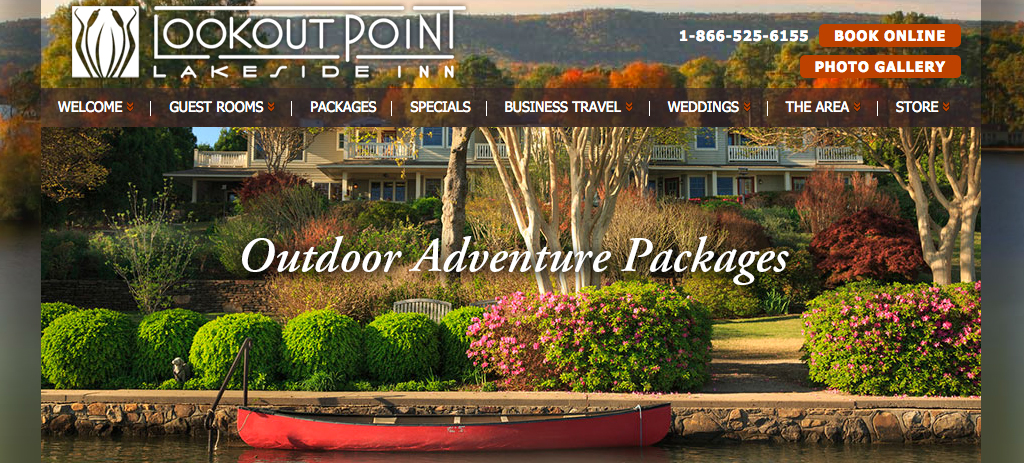 4. Win some awards and competitions: Yes, there may be a small business, bed and breakfast, inn or small hotel award in your area or niche. Partner with local business development groups that feature small businesses like yours, or reach out to regional business listing websites to inquire about writing a guest blog post about attractions in your area, or see if you can be featured on their site in some other way.
5. Guest blog with complementary services to your bed and breakfast: Know a wedding photographer who shoots in your region? Blog on their site about great places to have wedding photos taken nearby. Find popular blogs about tourist attractions nearby and think up a solid idea to pitch to them: "How to make the most of a two day stay in [insert region here]" or, "The best non-touristy things to do in…" or, "Things you have to eat while visiting…"
By giving them a valuable piece of content that attracts and serves their customers you're creating a positive impression for your own brand. Plus you can add a link to your website or the direct to booking at your B&B and a little info about you. Win, win, win.
6. Be active on social media, and invite social influencers to stay for free: What is a social influencer? That person who gets 1,200 likes on Instagram every time they post…even though it's of a strawberry smoothie? These people can be pure P.R. gold in the new era of over-sharing. You can find social media influencers by looking for hashtags or searching Klout for things related to you. From another article about social media promotion for inns: "Some innkeepers like Elisse Goldstein-Clark of the Elkhorn Inn in West Virginia have found success by talking with travel writers and chefs on Twitter." Here's a list of some Travel writers on twitter to get you started.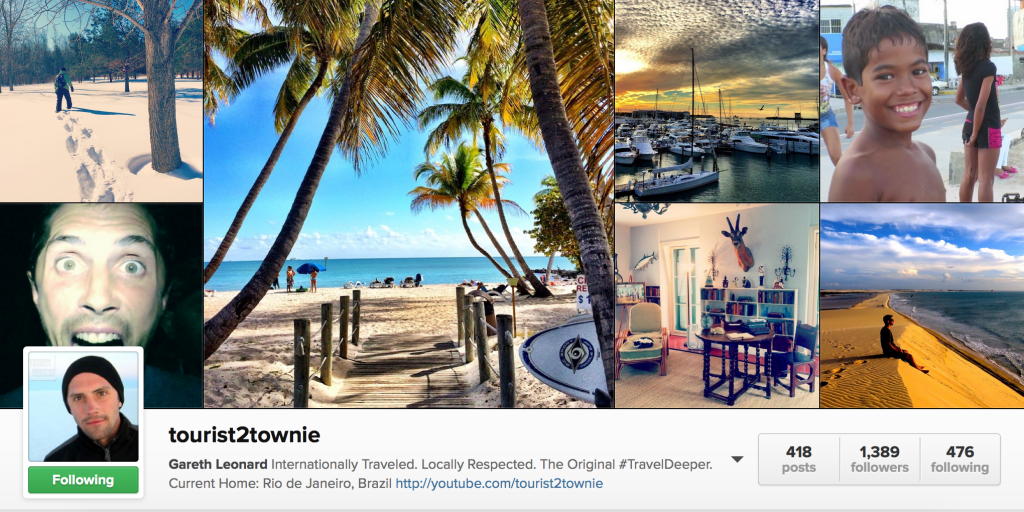 Traditional celebrities work as well, if you offer B&B hospitality to them in exchange for a bit of buzz generation. Be super inviting and friendly, but make sure to be clear why you are doing so. If they know you're hoping for them to snap a picture of your entryway, and share a little bit about you (without being sales-y,) upfront, they're likely open to obliging.
With general bed and breakfast social media promotion, pin-point those two social media platforms that you enjoy interacting on and where your customers are. Facebook, Twitter, Instagram or Pinterest… but you don't have to try and do every one of them well. Just be sincere, connect with people who are interacting with other bed and breakfasts, and share things that would be useful to them. You may get a short boost by being overly sales-y on social media, but your best bet is determining what's most useful for your audience and focusing on that rather than promotions all the time. This Instagram promotion guide for B&B's suggests holding contests, focusing on your food, telling a story and connecting with a lot of people (read: like their stuff, in short.. be social!)
7. Niche as much as possible, if you have considerable competition: Are you your region's only waterfront inn? Do you mix your own signature cocktails?  Are you Rhode Island's only Kosher Bed and Breakfast? What are you the only one of? Tout what makes you unique all the way to the bank. Be clear about the special things you offer that no-one else does. Yes, travelers want to know you have Wi-Fi, and appreciate that you have a responsive website, but what makes you truly unique and special? The more you hone in on this and can visually tell the story on the web or in print, the more you'll connect with customers on an instinctive level.
8. Use targeted ad campaigns on Google and Facebook:  Owner of Goodstone Inn in Virginia, Mark Betts, had what he referred to as "dramatic results" using Facebook ads that are extremely tailored to their demographic. To build awareness of his inn, he set the demographic setting on Facebook ads to target 30- to 55-year-olds around the Mid-Atlantic part of the country. By testing different ad text and images, he was able to determine "the most effective and popular phrasing, best call to action, and best images." He got the ads in front of 20,000 people, and 800+ people became fans of Goodstone's Facebook Page.
Consider using the concept of 'remarketing' to target people who have already visited your website for cheaper, and more dramatic results. Set up your first Google AdWords Campaign with the video below from Pillows and Pancakes:
9. Add a blog to your website: So you have a website… but the important part is that it actually brings people in through Google. Yes, if you have people coming in through your Twitter activity, and/or your Google or Facebook ads and interaction you're one step closer. But the real steady, long goal is to be putting out content that matters to your customers on your website to draw people in. Fresh content on blog articles is a signal that your website is relevant, so Google is more likely to push your website to the top of the search results. Every blog article you put out is another possible entry point for people that might want to stay at your B&B. Always keep in mind what will be useful to your customers, and you'll do great.
10. Hire a top-rated bed & breakfast or boutique hotel internet marketing firm. The one that jumps to mind, and is known to deliver top notch results, is White Stone Marketing. Besides setting out a game plan to help you accomplish 1-10 on our list, they will also bring in even more ideas to help your property grow!!! Check out this post they have that is dedicated to our mugs!
11. Get custom handmade mugs with your logo on it to carry the story home. Whether you want them to be signature pieces at your B&B, or you want to make a profit, Deneen Pottery offers custom mugs for bed and breakfasts that people want to talk about. Everyone loves something handmade, and cozy bed and breakfasts go great with a cozy hot chocolate from a one-of-a-kind mug, hand-made at a potter's wheel. They even make great souvenirs for your guests to purchase. Now they can take a little piece of you home with them!