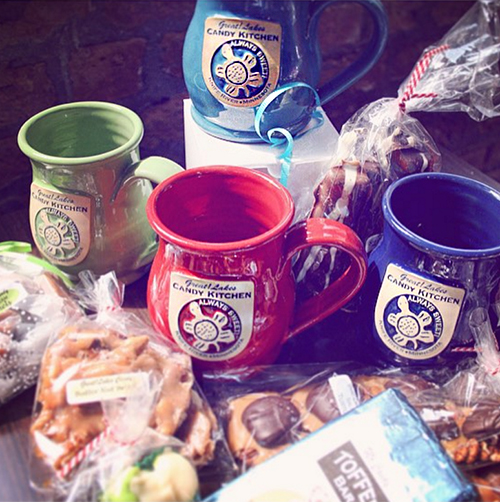 Awesome Gifts for Clients
Glaze:
Industry: (We work with many different industries)
Whether you represent a B2B organization, a multi-million dollar corporation or a small tech startup, gift giving can go a long way when it comes to building relationships with clients. So don't skimp by giving them a boring gift – maximize this opportunity by giving a gift that will leave them truly impressed.
Here are a few awesome gift ideas that will help you improve client relations and win more business. Let's get started!
Cheryl's Cookies 50-Piece Desert Gift Basket
Cost: $59.99
Order a cookie basket here.
This cookie basket from Cheryl's Cookies Our is perfect when you need a gift that shows appreciation with lots of tasty treats. This basket includes assorted cookies and brownies, as well as snack size crunchy snickerdoodle and chocolate chip cookies, powdered sugar dusted chocolate truffle cookies, mini muffins, and a keepsake napkin. Delicious treats, snacks and other consumables make great gifts for clients.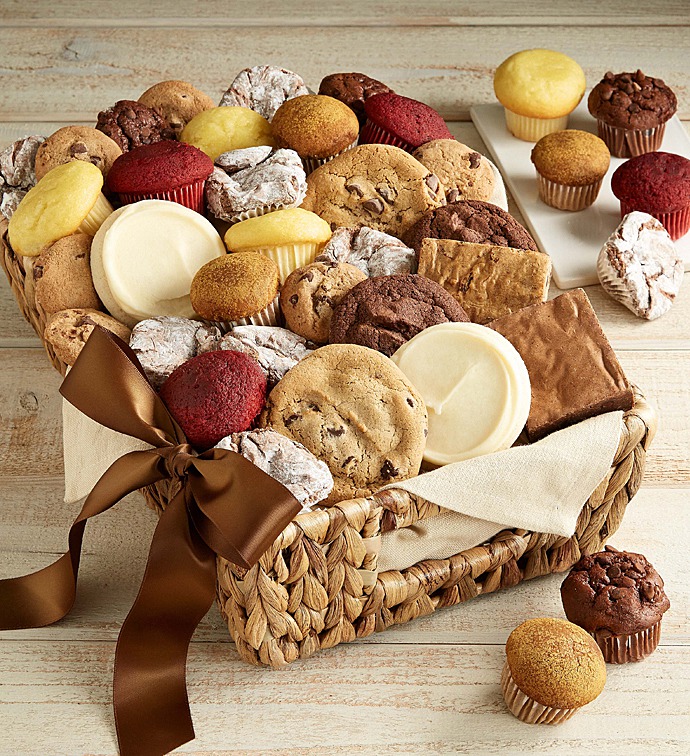 Champagne Wishes Gift Basket
Cost: $89.95
Order the champagne wishes gift basket  here.
Speaking of other consumables, beverages and food pairings make another fantastic client gift. Check out this upscale, yet affordable champagne wishes gift basket featuring a leather fleur-de-lis serving tray. Additionally, a free card is included with your personal message or greeting, as well as complimentary scissors to open the gift with ease.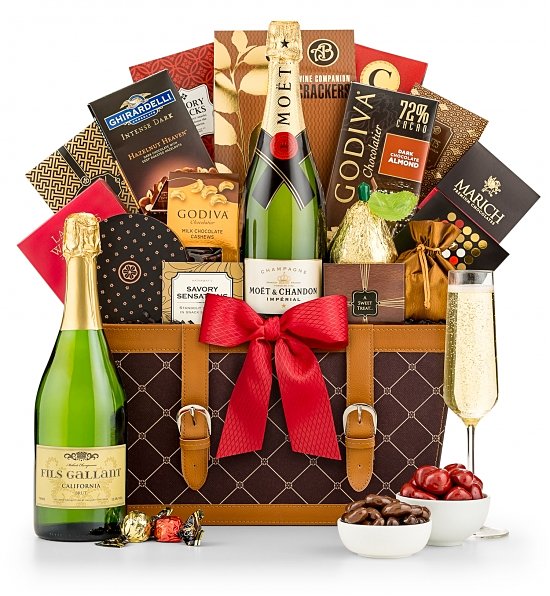 Handmade Cedar Business Card Holder
Cost: $16.00
Order a business card holder here.
This trendy and functional, handmade gift is perfect for your professional clients. Made of cedar, these wooden desktop business card holders are designed for traditional business cards and available in a few different colors, such as dark grey, light blue and red. And – bonus; it can also be used as a smartphone holder for when you're taking conference calls or watching webinars, and don't want to hold the phone the entire time.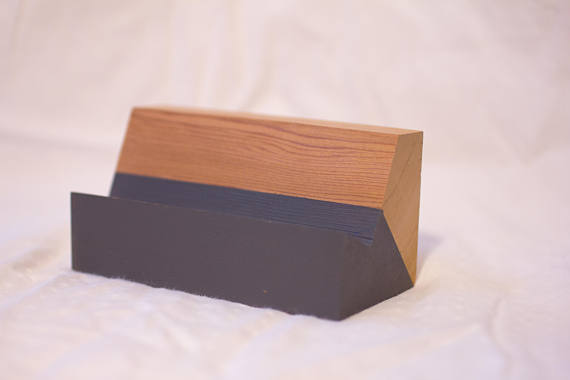 EasyAcc Portable Device Charger
Cost: $19.99
Order portable chargers here.
It's always tough to keep all devices charged, especially in today's faced-paced business world. The EasyAcc Portable Charger will keep your client's devices full of juice when they're on-the-go. Another huge benefit of the portable charger is that you can charge up to four different devices at once – perfect for clients who need to charge phones, phablets and tablets all at once – so clients can stay connected whether they're on a business trip or forgot their charger at home.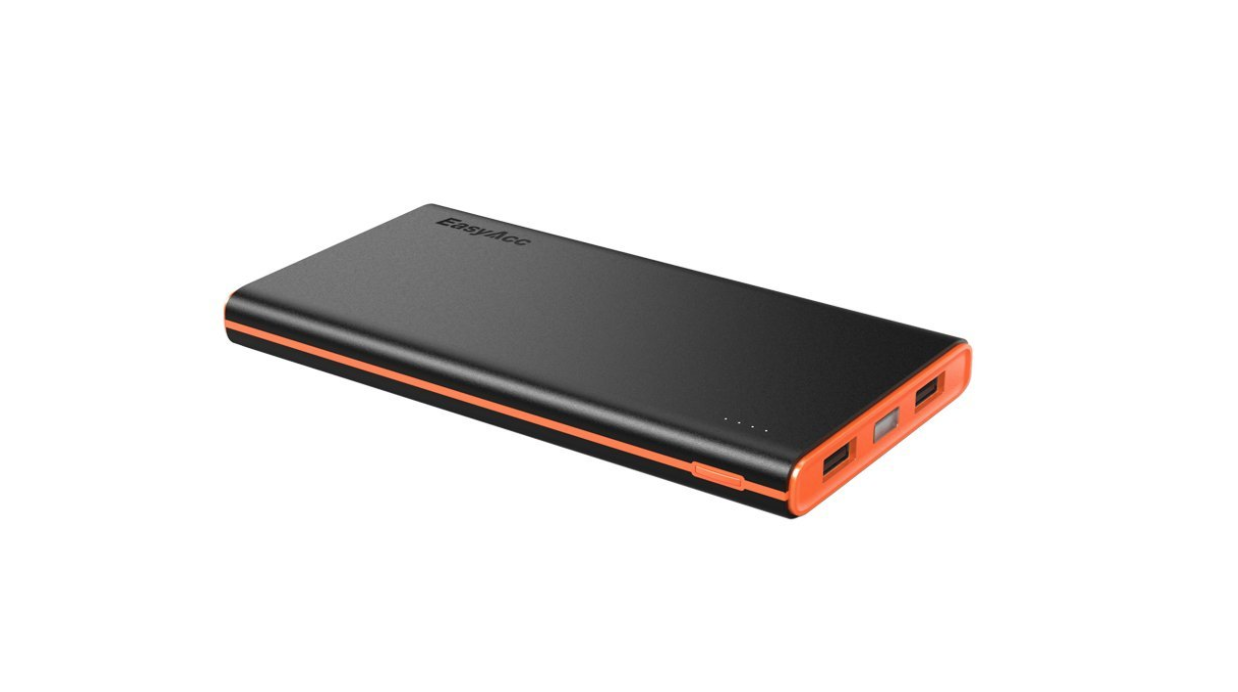 Bean Box Assorted Coffees and Coffee Sampler Pack
Price: $24.00
Order a coffee sampler pack here.
Most professionals will appreciate the Bean Box sampler pack, which includes four professionally chosen roasts from one of the coffee capitals of the U.S. – Seattle. Every box features a half pound of freshly-roasted whole bean coffee, tasting notes and brewing tips, as well as an artisan chocolate.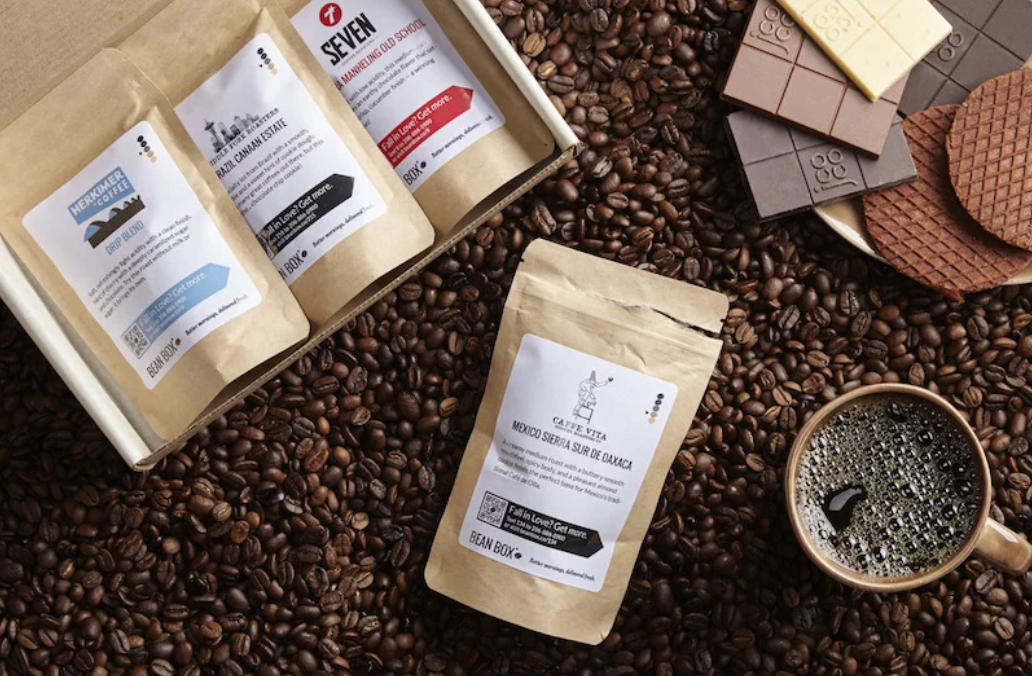 Handmade Leather Journal
Cost: $24.99
Order handmade leather journals here.
Like the majority of business professionals, your clients probably keep a journal for notes or day-to-day planning. A handmade leather journal is an ideal gift for your clients so they have a place to record essential information, thoughts and ideas. This journal is made from soft, dark brown genuine leather and is naturally tanned with a special oil. Its handmade characteristics make each journal a truly one-of-a-kind gift and is sure to make you stand out.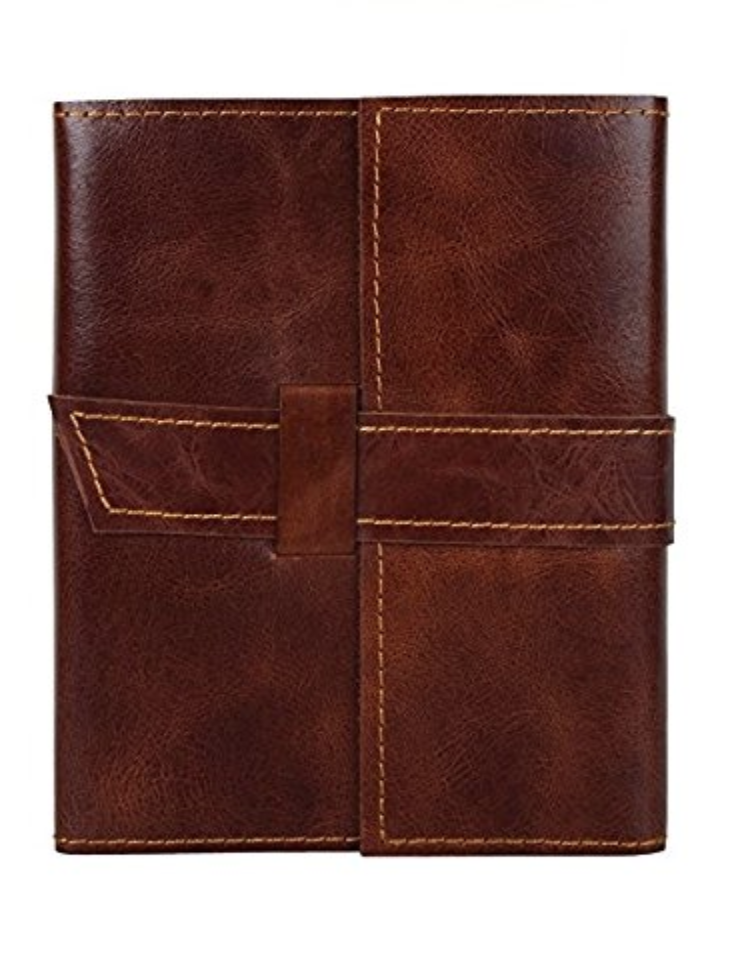 Customized Titleist Golf Balls
Cost: Dependent upon order
Order customized golf balls here.
For your clients that love to golf, there's nothing quite as impressive as a customized golf ball from Titleist. Get creative by transforming ordinary Pro V1 golf balls with a logo, message, photo or other design. Let your clients tee-off in style by ordering a unique set of golf balls that are sure to make a lasting impression.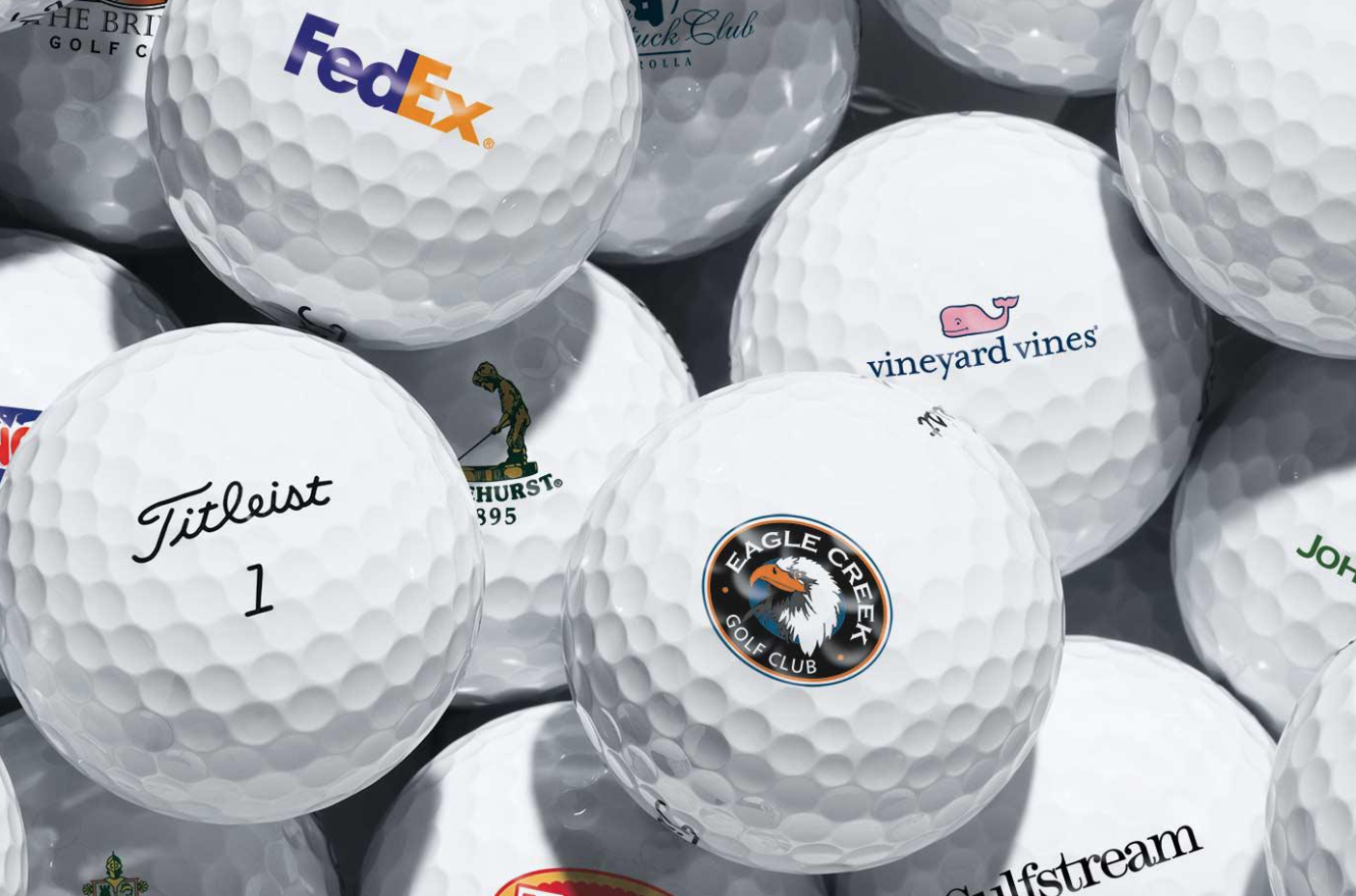 Deneen Pottery Customized Mugs
Cost: Varies on Order
See mug styles here.
Remind your clients of your work all year long with customizable hand- crafted mugs. We specialize in creating mugs that showcase what is unique to your business. You'll be proud to send these mugs to clients, and they'll be excited to  drink out of them everyday! Pair your mug  with a candies, a unique coffee blend, or gourmet hot cocoa, for a perfect holiday, or any time treat. Learn more about our terms and pricing here.