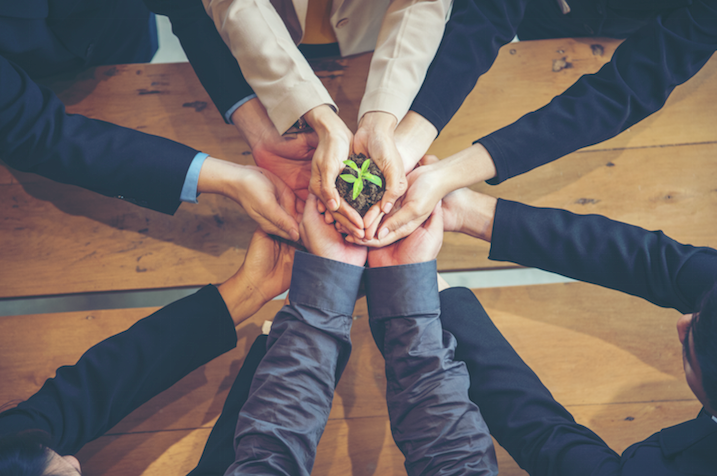 Ten Minnesota Companies Taking Sustainability Seriously
Glaze:
Industry: (We work with many different industries)
Sustainability is no longer a "nice to have" when it comes to a business's operations.
In fact, all over the world consumer's are putting pressure on companies to actually give a hoot about environmental and social issues.
And it makes sense, right? In today's world we need more than just the contributions of individuals to combat these issues. Together, with help from businesses who are using their power for good, effective and positive change can happen.
Here at Deneen Pottery, we believe we have the moral obligation to make sure that we are limiting our carbon footprint and doing our best to give back to the community that has helped us become what we are today.
Through volunteering, our solar-powered operations, and our composting and recycling program – we've been trying to do our part to help leave the world better than we found it.
Here are 10 other Minnesota companies who are doing great work in their respective industries who are using their business and their platforms to make the world a better place.
Ten Sustainable Minnesota Businesses to Check Out

Ubergrun
Creators of 'living media,' Ubergrun has taken the idea of the traditional billboard and outdoor marketing and completely turned it on its head.
By creating signs and messaging out of environmental elements — like grass, snow, and sand — Ubergrun is helping organizations and businesses get their message out while dramatically reducing waste, pollution, and by being 100% natural.
It's a creative idea that not only leads to more effective marketing for their clients but also helps bring a sense of nature to the concrete jungles we live in today.
The Hive Salon
One of the most notorious industries when it comes to sketchy ingredients is the cosmetics industry.
The Hive Salon — located in Minneapolis — is working towards adding some much-needed transparency and natural elements to this industry. The Hive Salon notes on their site that many cosmetic products contain phalats, petrochemicals, and plastic. In addition to this, many cosmetic companies claim to be eco-friendly but are just green-washing their brand to make you believe this.
At The Hive Salon, they offer products that are 100% plant-based and are a Green Circle Certified Salon. In addition, they are also involved with the Dresscode Project — a global alliance of salons and barbershops who are committed to providing positive, gender-affirming services for LGBTQ2S clients.
Key North Boutique
If you're looking for a place to shop for women's clothing, jewelry, and accessories but want to make sure that they are all Fair Trade, then Key North is the spot for you (they also have some men's clothing too!).
Best of all, you can also shop not only for international designers but you can "shop local" and support Minnesota designers at Key North as well.
Finding clothes that are ethically-sourced can be tricky, but Key North Boutique makes it easy for you!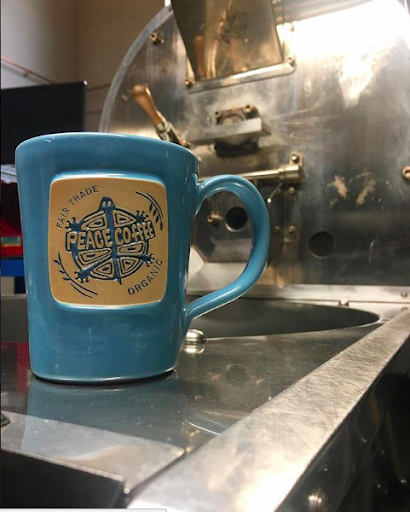 Peace Coffee
At the heart of Peace Coffee — one of Minnesota's top coffee makers — is a passion for making sure that everyone involved in the creation of their product is treated fairly.
This means that the coffee bean farmers who they source from are taken care of and are seeing the profits that they deserve. Today, Peace Coffee is beloved by caffeine enthusiasts around the state and beyond — and after meeting the rigorous requirements needed to receive a B Corporation certification, they achieved B-Corp status in 2017, cementing their legacy as one of Minnesota's top sustainable companies.
Askov Finlayson
Founded by Andrew and Eric Dayton — sons of former Minnesota governor Market Dayton — Askov Finlayson is a brand you'll see plenty of during the winter months — especially in the North Loop of Minneapolis where their store resides. They've recently gone through a rebrand and will launch in November of 2019 — with their climate positive parka as their headlining product.
"Keeping the North Cold" has been their slogan from the early days and their climate-conscious operations will continue to be a part of the brand moving forward.
Erik Organic
Erik Organic is a great place to shop if you're looking for beautifully-crafted furniture that is, as the name once again suggests, organic.
Their furniture is made with high-quality ingredients, created by people who love their work, and with full disclosure of where the materials are being sourced from and their origins.
Their furniture is made up of only five materials: hardwood, hardware, woodworking glue, and common woodworking binders, wood finish, and of course, the love of the craft.
Check them out if you're looking for a new furniture piece that is not only hand made, but extremely sustainable as well!
Galactic Pizza
I know what you're thinking, why is there a pizza place on this list? How does one create a sustainable pizza restaurant?
Well, here's how: Galactic Pizza's restaurant is powered by renewable wind energy, their cheese originates from non-rBGH hormone-treated cows, and their packaging is made from recycled and biodegradable materials.
Not to mention, most of their ingredients are also organic.
If you haven't checked out Galactic Pizza yet, make sure to order from them for your next Vikings game watch party (especially if you want to see your pizza delivered by someone in a superhero costume)!
Sustainable 9
Sustainable 9 does more than build gorgeous modern homes throughout the Twin Cities Metro Area. Their homes are also some of the most eco-friendly, environmentally-conscious homes you'll find (hence the name). The home industry is one particular area where consumers are starting to value sustainability more and more, and the good folks at S9 are leading the charge and helping to take eco-friendly home building mainstream.
Two Bettys
Two Bettys are, as they say, the most sustainable name in house cleaning. And it's easy to see why, as they provide not only high-quality cleaning for residential and small commercial clients but also extremely eco-friendly services as well.
When your home or business needs cleaning, you know who to call!
Soul Flower
If you're looking for sustainable apparel, here is another option for you. Soul Flower, which was founded back in 1999 to promote a peaceful, positive, and eco-friendly lifestyle through funky clothing, has options for the whole family. Their products feature organic cotton, low impact yarns, ethically made, and fair trade certified clothing.
So, if you're looking to update your wardrobe and want to make sure that your clothes are eco-friendly, Soul Flower is a great place to start.
Sustainable Businesses — Not a Trend
These are just 10 of the many sustainable businesses here in Minnesota, and it's likely that throughout the next few years, we'll be seeing more and more of them pop up all over the place.
This is because eco-friendly and sustainable business practices are not just a trend, but it's becoming something that all companies need to incorporate into their operations if they want to succeed.
Thanks to consumers like you, who are expecting more out of the brands they purchase from, these types of companies will be here for a long time to come.
Sincerely,
Niles Deneen