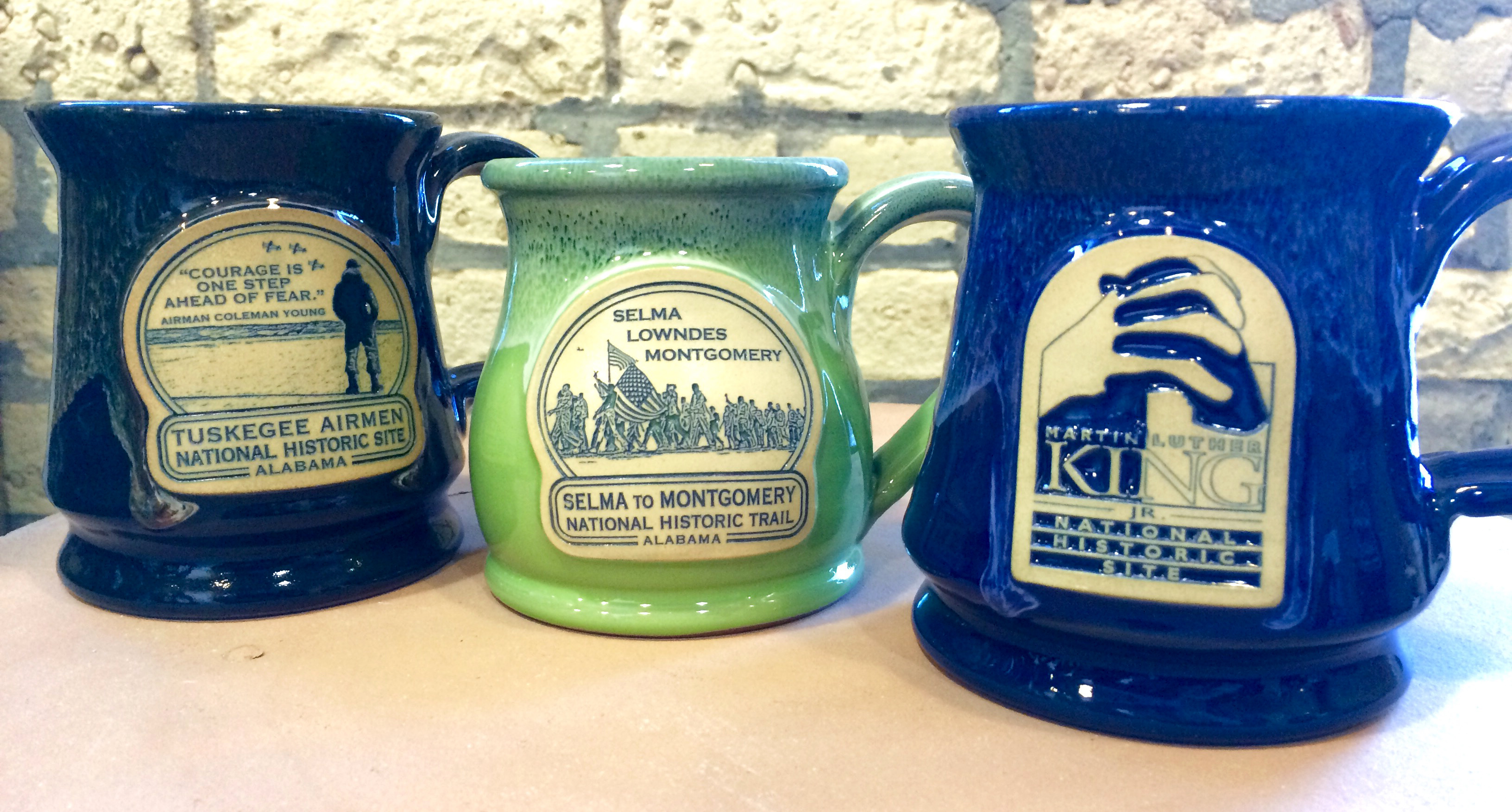 Proud to be Part of History!
Glaze:
Industry: (We work with many different industries)
We are so honored to share these recently completed handmade mugs for the Tuskeegee Airmen NHS, Selma to Montgomery NHT and Martin Luther King Jr. NHS. This is a big year in our nation's history – 2015 marks the 50th anniversary of the signing of the Voting Rights Act of 1965.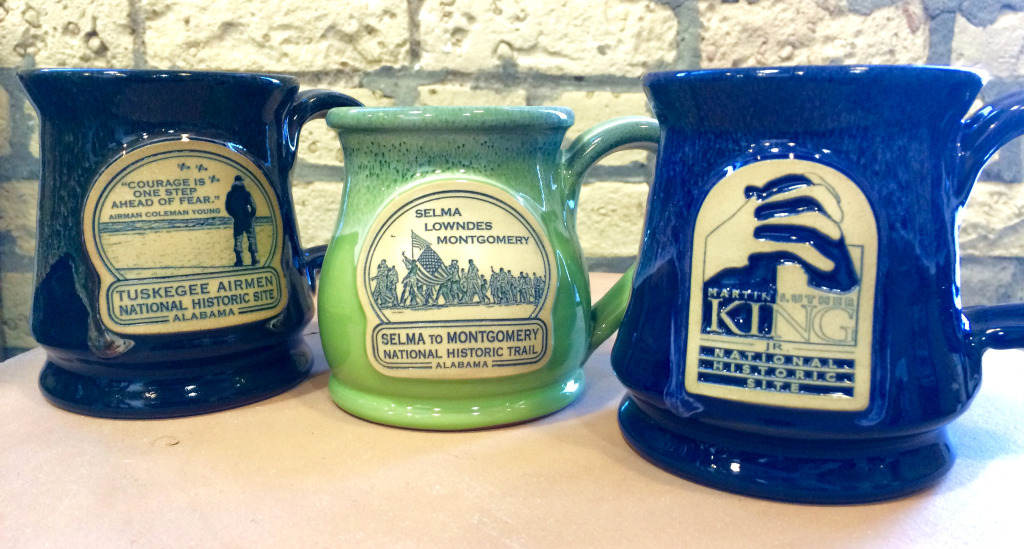 "Historians view the 1965 Selma to Montgomery Voting Rights March as one of the last great grass root campaigns for human rights and the summit of the modern civil rights movement that originated in the 1950s. The March and complimentary events brought the issues associated with voting rights to the forefront of the United States political agenda and raised the nation's consciousness about the struggle of African-Americans for equal rights."
"On August 6th, 1965, President Lyndon Johnson signed, the Voting Rights Act of 1965, which extended equal voting rights for African-Americans. As both White and Black non-violnent supporters led by Dr. Martin Luther King Jr. fought for the right to vote in Central Alabama, today, you can trace their march toward freedom on the 54-mile trail and connect with their stories at the Interpretive Centers."
Luckily, you can purchase these mugs through the eParks online store (here) – just specifically request the name each type of mug that you would like in the "query" section.
Thanks for reading our blog.
Niles Deneen – CEO, Marketing