A new mug style is here – The Ramsey
Glaze:
Industry: (We work with many different industries)
Today we proudly introduce our latest, hand-thrown custom mug style – The Ramsey 16 oz.
This newest addition to our Signature Mugs™ line-up was created by one of our potters Jon Conrad and is named after the county in which we produce all of our beautiful handmade stoneware. The Ramsey is the same height as our Abby mug style – with a wide base that's perfect for a pint.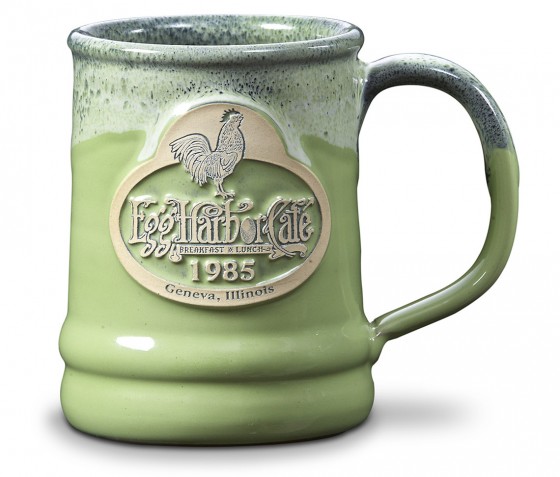 The undulating repetitive ridges on the contour and a wide handle make this mug not only handsome to look at, but awesome to drink from!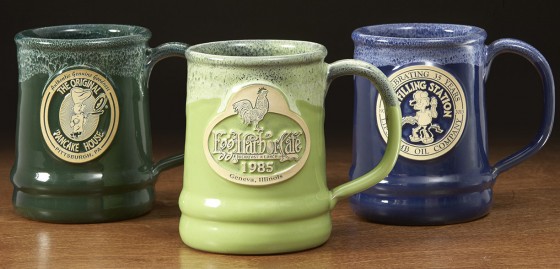 Like all of our Signature Mugs™, the Ramsey is available in any of our glaze colors! We look forward to adding this striking style to your next order and can't wait to hear how it goes over. Remember you can store all of our drinkware in the freezer and pour your beverage of choice right inside!
As a second generation family business, we've been making high-quality, handmade pottery mugs for quite some time now. So yeah, you could say we've learned a thing or two about perfecting handmade pottery. We've always been determined throughout Deneen Pottery's time to creating functional, hand-thrown stoneware for our clients.
We've been lucky enough to work some fantastic businesses from all over the United States to supply them with memory-making mugs for their customers. If you're looking to implement more quality branded products and merchandise into your business, contact us today!