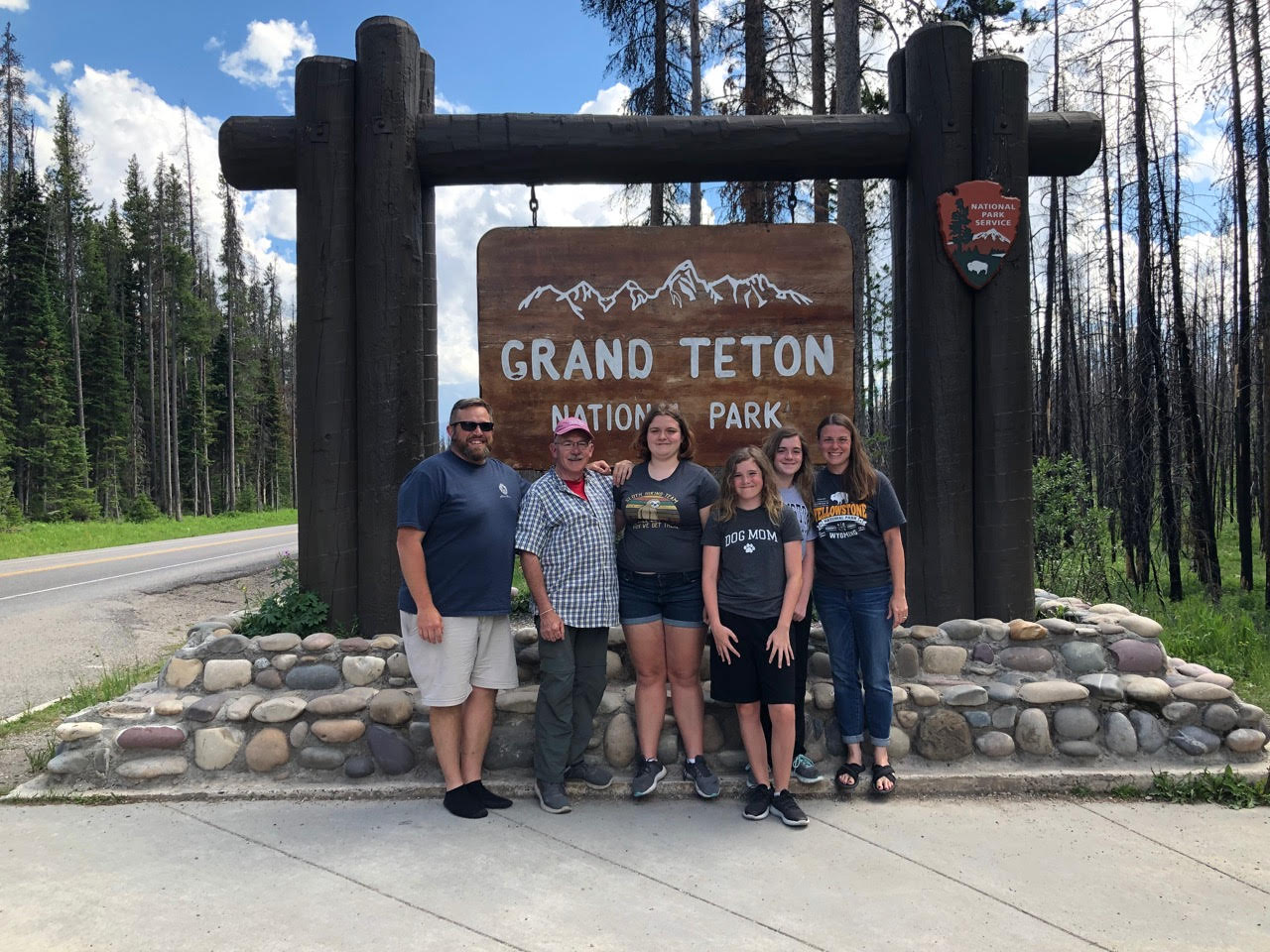 Customer Spotlight: The Hamilton Family
Glaze:
Industry: (We work with many different industries)
When it comes to vacations, taking a plane somewhere tropical or heading to Disney World are great ways to spend time with the family.
But, if you ask us, nothing beats a family trip to one of our nation's great national parks. Secluded dense green forests, towering snow-capped mountains, and rushing blue rivers can be found throughout the United States' National Park System.
Not to mention, you'll have a great chance to spot some wildlife that you won't find back home. Like the bison of Yellowstone, the humpback whales of the Tongass National Forest in Alaska, or the bighorn sheep of the Badlands.
Spotting these animals and taking in those views will certainly create memories that will last a lifetime.
Now, doesn't that sound a little more fun than waiting in line two hours for a quick ride on Space Mountain?
With our Customer Spotlight series, we usually feature a business. But today, we're going to talk about a family that truly understands the importance of visiting these national parks.
This summer, Bradley Hamilton reached out to us shortly after he and his family finished their second national park trip, asking for some assistance in tracking down some mugs from the Grand Canyon, Arches, and Canyonlands National Parks. Currently, they have about 10 of our mugs but are looking to grow their collection. Here's what Bradley asked us:
We just completed our second multiple National parks trip. We started collecting your mugs and have about 10 of them. Unfortunately, we didn't start collecting until about 1/2 way through our first trip. We are missing Grand Canyon, Arches, and Canyonlands. Do you have a contact we can purchase through or can we purchase direct through you.
I love hearing about successful family trips to national parks, so naturally, I had to dig up some details on how their trips went, as well as how their collection of Deneen mugs is coming along. And for those of you who are curious, and looking to build our your National Park Collection, we've created a guide for the National Parks and where to find our mugs. Find it here.
Let's hear about where your first two national park vacations took you and your family!
The national parks have really brought so much joy to our vacations! In 2017 we did Grand Canyon and Mighty 5 in Utah.
Yesterday, we returned from our midwest adventure with Windcave, Badlands, Yellowstone, the Grand Tetons, and Dinosaur National Monument.
You're well on your way to having a nice collection of Deneen mugs. I'm curious as to where you found your first mug!
Our first Deneen mug is actually from a bed and breakfast we love in Vermont! As busy parents, we try to escape every once in a while as a couple and reconnect. The Inn at Ormsby Hill in Vermont has allowed us to do that.
How did you first notice the Deneen Mugs on your initial national park road trip?
During our first national park trip in 2017, we were a little overwhelmed by all the collectibles and it took a few parks before we noticed the Deneen mugs in different shapes, sizes, and colors and were just drawn to them! We were happy to add more to our collection and simply display them atop a bookcase.
I notice you have a mug from the Boulder Mountain Lodge — did you get to have a meal at Hell's Backbone Grill?
Hell's backbone grill is AMAZING. We stayed at the Boulder Mountain Lodge and were walking around before dinner, you know just exploring. Well, I see them rolling in, what you could tell was fresh local produce in the side door. Dozens and dozens of eggs! At dinner, I had a chipotle meatloaf and was extremely impressed.
But that breakfast was the piece de resistance! Black pepper biscuits and gravy made with local farm sausage and the freshest most vibrant eggs you could imagine! For me that's what I love about your mugs, it ties a memory to them.
We still rave about that breakfast but seeing your mug brings back that memory! My wife has me thinking we aren't doing them justice by just having them sit on the bookcase and we're currently looking at Pinterest to find a new, more fun way to display them.
Reach Out to Us Today to Tell Us About Your Deneen Mug Stories
Whether you and your family have been traveling the U.S. taking in the national park system, or you simply happened upon a Deneen mug at a bed and breakfast which sparked your collection — we'd love to hear about it and see photos from your travels!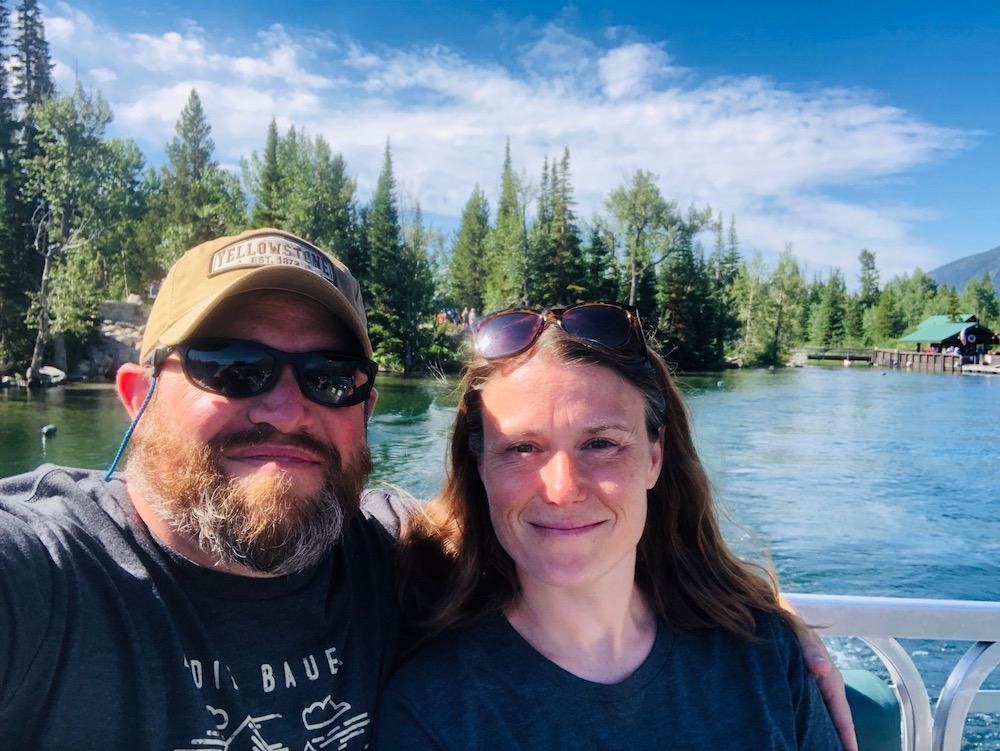 To get in contact with us, fill out this brief form and tell us all about your mug collection, no matter how big or small.
And, if you're currently on the hunt for more mugs, check out our map that displays all the different parks, restaurants, coffee shops, colleges, museums, etc that sell them.
Good luck and happy mug hunting!
Mugs Up!
Niles Deneen