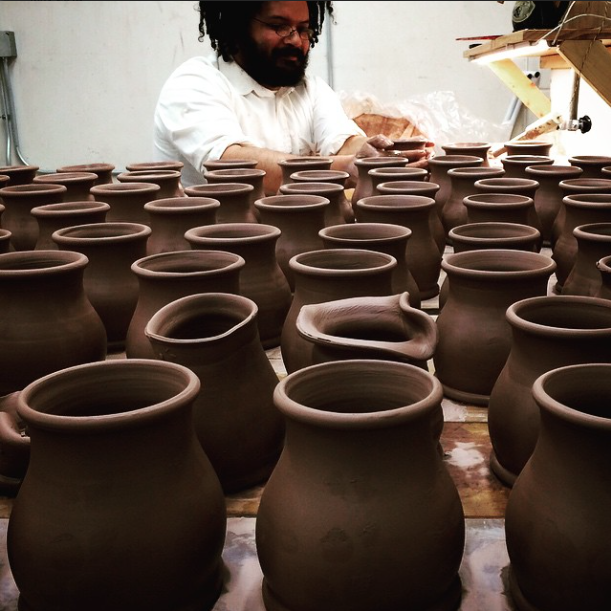 The Making of a Deneen Pottery Mug
Glaze:
Industry: (We work with many different industries)
Since folks keep asking, I thought it was about time to do a blog post on the steps of making of an official Deneen Pottery mug. To start things off here is a great video that really puts it all together AKA an overview. Our idea behind the video was to truncate the process of hand making a custom mug to be about a minute long while focusing solely on the building of the mugs.
OK, I have to say right off the bat that the process of creating hand-thrown stoneware mugs with a Glaze Engraved medallion is time consuming and labor intensive, but the results are clearly beautiful! Here at Deneen over 24 pairs of hands touch each mug in the production process and while every piece is almost identical, because of their handmade origins, no two are exactly alike.
Our entire process of making hand thrown pottery takes a minimum of 14 business days (for returning customers) – with the most time consuming steps being air drying, the initial bisque firing, and then the final glaze firing – with each of these three steps needing around 24-48 hours for completion. The most transformative step and the most fun to watch, is the forming on the wheel – we simply call this step 'throwing'. Learning how to throw the 'Deneen way' can take even the most experienced potter three-six weeks. Dom, our newest potter, has been perfecting his skills and as he enters his fourth week we are starting to SEE  pottery mugs that are almost there!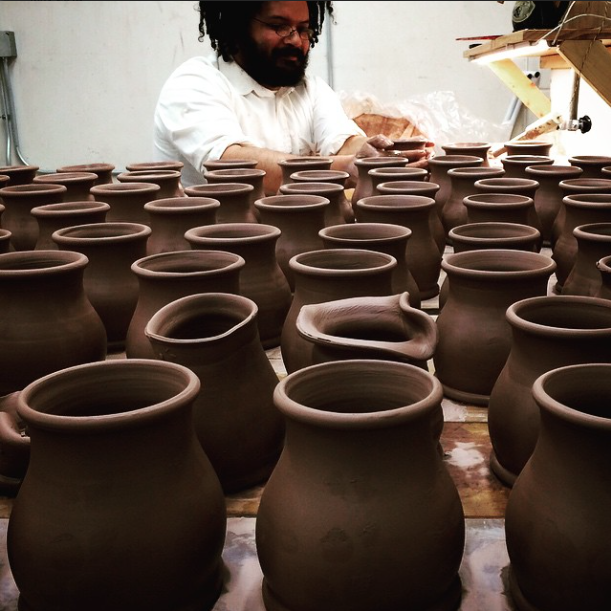 What is Glaze Engraving? This is the process that Peter Deneen and David Christopherson first invented in the mid 1980s by which custom artwork is etched into clay. The earliest stages of development in the process involved hand carving reverse images into blocks of plaster and one of the earliest examples that we have is the Commemorative Bicentennial plate that was actually carved by Great Uncle Irv Deneen. Who was Irv you might ask? Irvin was Peter's uncle, the older brother to Peter Deneen's father Robert Deneen – or as we all knew him Grandpa or Grandpa Bob. Funny thing about Grandpa Bob, he was missing a thumb on his left hand. Missing really isn't the right term, because his thumb was squished in a work accident at Deluxe Check, which is where both Bob and Irv worked for their entire careers. So…Bob was a production manager and spent much of his days overseeing people and equipment and was very 'hands on' with repairs to the equipment. As the story goes, Bob and the operator were looking at the mechanics of a big press when it accidentally abruptly closed before Bob could move his hand away (cringe)… I think you know what happened next. Being the WWII vet that he was, the very next day he was back supervising his workers, but from that day on he was a little less 'hands on.'
A few years after Grandpa Bob retired he came to work with Peter and wrote all of the procedure manuals and for a short time oversaw production. Sadly Grandpa Bob's role dropped off after he and Grandma Muriel purchased a Winnebago and set off on a series of long road trips – one going so far south as the Yucatan Peninsula! There is much more to their story and maybe some old super 8 video, we'll have to look around for that gem.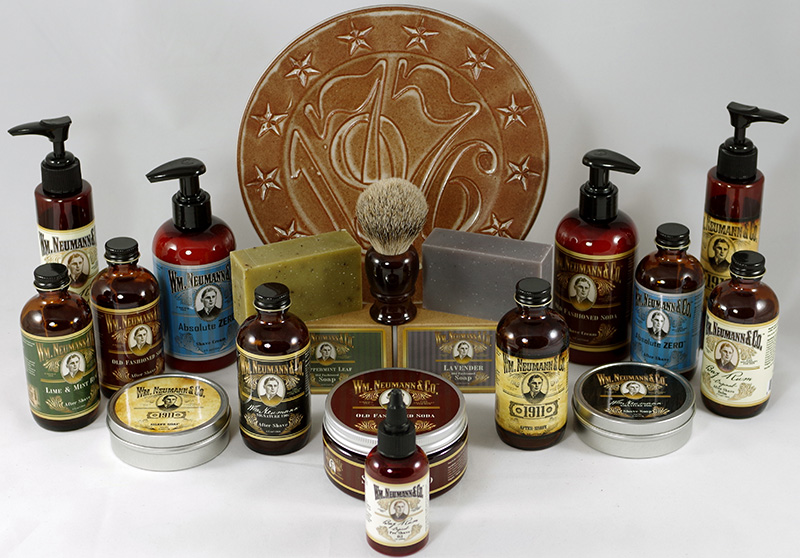 So this is all the news that fit to print on a Friday – hope you all like the rambling family back story and the video of the making of a Deneen Pottery Mug! Special thanks to our friends Luke Stafford and Tim Brady from Mondo Mediaworks in Brattleboro, VT. And yes, the last scene of our custom pottery mug in the video below was shot in picturesque Brattleboro.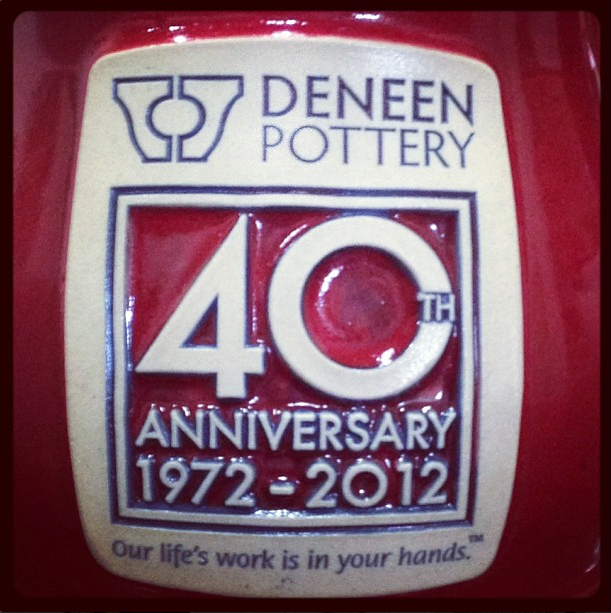 Have a great weekend and thanks for reading our blog!
Niles Deneen – CEO
Deneen Pottery