Illustrator Mug Series #8 Elizabeth Gray AKA @thegraytergood
Glaze:
Industry: (We work with many different industries)
Making mistakes is part of being human – learning from them is how we grow.
This is our time to CREATE a new future.
We might not get it right, but if we keep LEARNING from our FAILURES we will never be stopped.

CREATE • FAIL • LEARN • REPEAT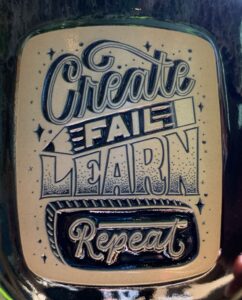 We have collaborated with the insanely talented and gracious Elizabeth Gray AKA @thegraytergood for our 8th Illustrator Mug and we know this limited edition mug will bring you inspiration every morning!

Elizabeth's hand lettering started in 2015, when she decided to paint a sentimental quote on canvas as a gift for her husband. "More heart than talent went into that little project, but it still hangs on our living room wall today." She says, "it's a good reminder that dreams can come true with a little determination + a lot of hard work."
The mug release is coming up quick! Mark your calendars for July 8th at 5:00 pm CT and bookmark our web store www.deneenpotterymugs.com.
It's a Small World
Last March, Elizabeth featured this Deneen mug in her morning coffee story on Instagram. I remember clicking through to her grid and losing myself in the mesmerizing drawing videos and killer monochromatic images..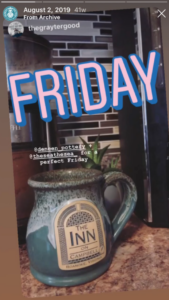 I reached out to her and quickly learned that this IS a small world we are all living in.
"My husband and I bought a mug from one of our favorite stops on our honeymoon and just recently discovered that it was made by y'all thanks to Scotty Russell spotting it on my Instagram!"
We instantly knew we were going to have a blast on this project. As creatives do – we began working on the design and here are a few examples from those early conversations.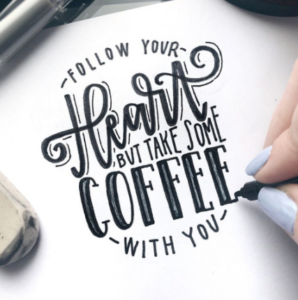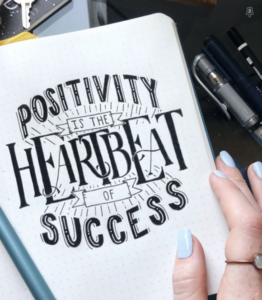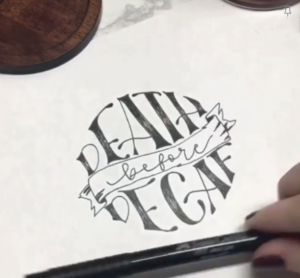 Create Fail Learn Repeat
Per Elizabeth: "I love the idea of doing the "create, fail, learn, repeat" because it's encouraging to so many creative people and I agree, I think it could translate well to your style of mug. I created that piece a year ago so I'd like to rework it a bit if that's alright, and I'll be happy send over the sketches once I've decided what I'd like to change."
You had us at create! CREATIVITY is one of our core values: we are constantly learning and improving our processes. 
Finalizing the Design
Elizabeth shared, "And I'm so stoked to go the creativity route, I think a lot of people will be able to relate and it's an important message/a good daily reminder for us creative types – that failure is just a part of the whole cycle. So often, my best triumphs have occurred after my biggest failures."
If you'd like to learn more about Elizabeth – check out the Perspective Podcast with Scotty Russell…
"JUST AN AWESOME HUMAN BEING" — Scotty Russell
Stay tuned to our social channels for sneak peeks of the production and more information on the style/color of this amazing new project! 
We look forward to sharing this new illustrator mug with you!
Niles Deneen