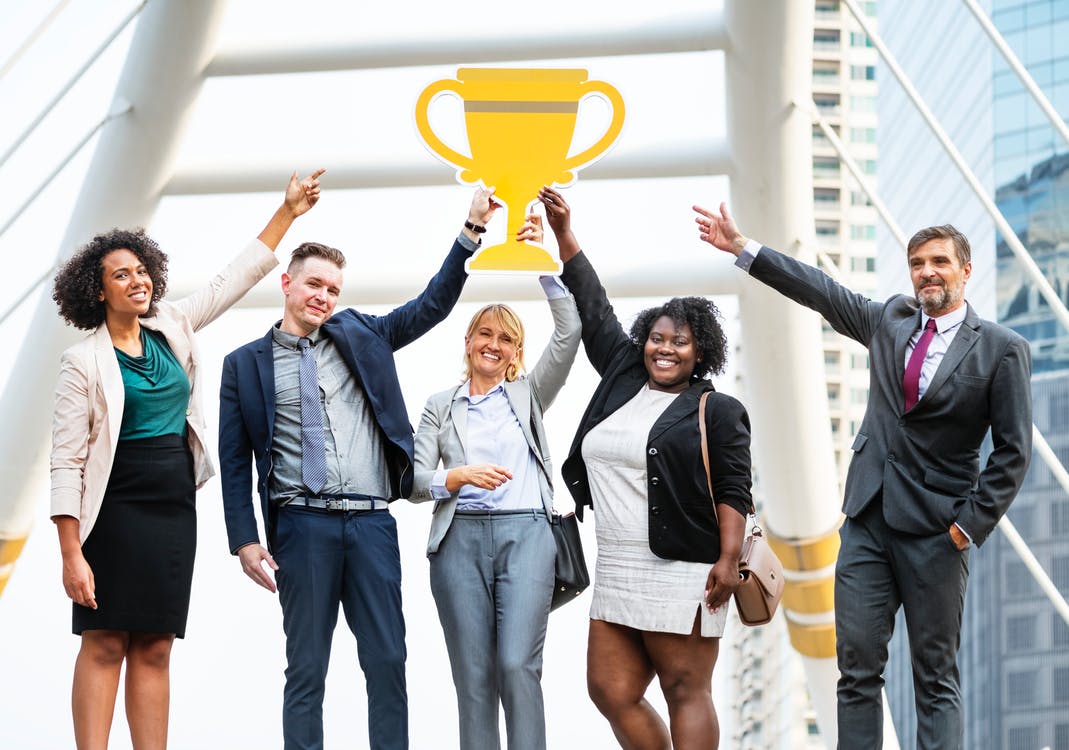 Employee Appreciation Ideas and the Importance of Company Swag
Glaze:
Industry: (We work with many different industries)
Believe it or not, 50% of employees say they would stick around if they felt appreciated. So many employees of businesses feel like the managers and executives barely know their first name. 
I know you don't want your employees to feel like that about you, so you need to take the necessary steps to ensure they feel loved. After all, love solves all problems, right? Use some of these incredible employee appreciation ideas in your small business. 
Publicly Recognize Your Staff
It's one thing to invite a team member into your office and say thanks for all the hard work; it's another to display your appreciation on social media and in the newspapers. Take a photo of them, publicly post their work, and spread the love to the masses. 
One primary key to staff recognition is to stay consistent. You don't want to start an employee recognition strategy for a few months and then let it die off. That will leave all the other employees who are working hard, feeling disappointed. 
Give your team a reason to work (besides a paycheck).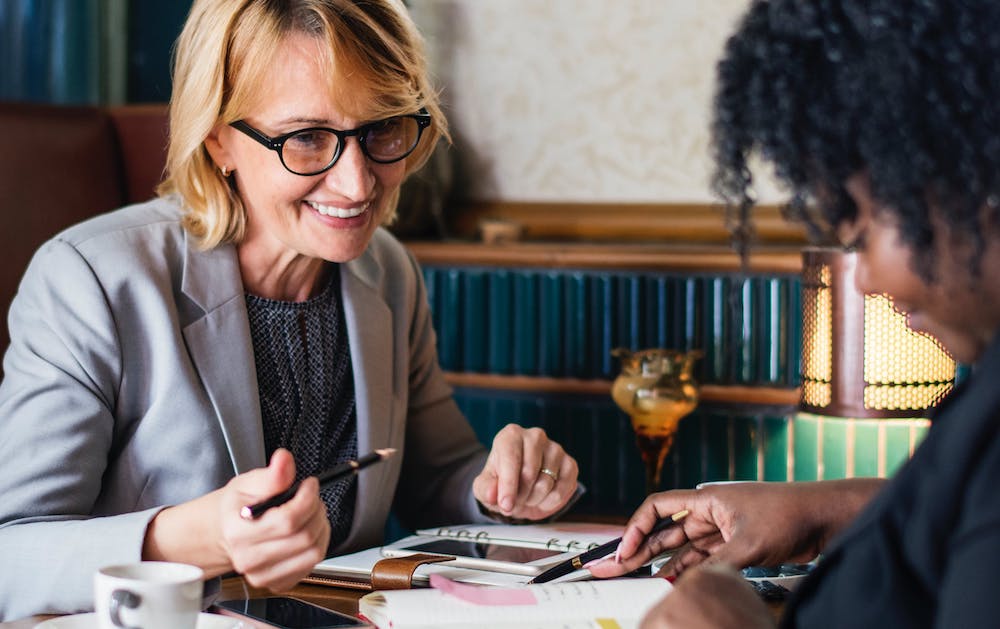 Ask Employees For Feedback
God gave you 2 ears and 1 mouth. We are much better at listening than talking, it's much better to shut your mouth and open your ears.
You should give your employees a chance to express their concerns about company changes or anything currently going on in your business. 
Take a survey across the office, and you'll find it interesting when the answers differ from what you initially thought. Employees don't usually want as much as you think, they want to know that you acknowledge their hard work and you appreciate them. 
Offer Rewards
Who doesn't love a solid gold trophy that says, "great job this year!" Alright, you don't have to go that far but think about it. Professional athletes work their butts off for a silly trophy year after year. Do they do it for the trophy or the recognition? 
Probably the recognition right? 
Having rewards for sales goals, customer service goals, or attendance is a great way to give them something to look forward to while helping yourself in the process. 
Simple is Sometimes Better
I understand that not every business has the budget to send the entire building on a cruise. We can dream though, right? If you don't have a large budget for employee incentives, sometimes keeping it simple, does the trick as well. 
A basic thank you note, a plate of brownies, or even a card can be enough to swing that disgruntled employee to the other side of the fence. 

Give Your Employees a Voice
Appreciation shouldn't sit on your shoulders; your team should be involved in it as well. Make it part of the culture of your business. The best way to do this is by giving your team choices on things. 
If possible, let the team members choose their projects. Let them take more control over their day. Listen to their ideas and let them take the reigns sometimes and decide how a project will take shape. 
Remember to listen to them because these are the people that do the job every day, most of the time; they do know what they're doing. 
Sometimes the best appreciation is when the boss cares about making the job easier for their employees. Look at it this way, a trophy or a card doesn't make a difficult job any better; it's like a band-aid. Work to improve morale in the office rather than disguising it with smoke and mirrors. 
Company Swag — Why You Need it
While the term "company swag" may seem a little outdated, the idea behind it certainly is not. 
By creating branded articles of clothing, office supplies, and other items, you can help establish an organizational culture. 
Offering high-quality company swag to your employees is a small price to pay for the benefits it provides. 
It allows you to help celebrate employees (who doesn't love it when a new shipment of branded fleeces or coffee mugs arrive in the office), as well as help new employees feel like they are a part of the team from the get-go. 
Overall, company swag helps promote the values and culture that you want to see in your workplace. 
If you're interested in helping bring your employees together with some new branded swag, check out our available handmade mug styles!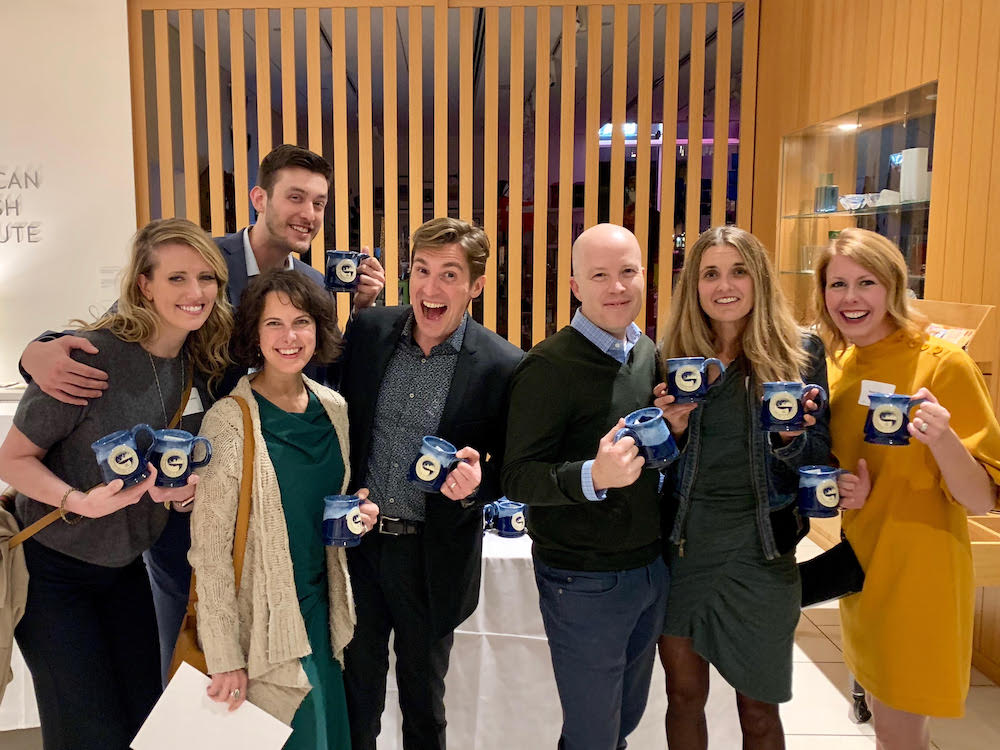 Employees Need to Eat Too
Who doesn't love "Surf and Turf Fridays?" That would be great, but I'm sure your accounting department will be screaming when they find out you bought 30 filet mignon steaks. But seriously, who doesn't love to eat? 
Having a pizza lunch now and then or picking up a few dozen doughnuts on the way to work is a great way to say thank you for everything you do.
If you want to step up your game, you could even take a smaller office out to lunch or reward specific employees based on certain milestones. For example, you could take each employee out for lunch on their anniversary with the company. That gives them something to look forward to every year, and while it might be a small gesture to you, to them, it might mean a lot. 
Open Door Policies Are Not Dead
Sometimes bosses need to serve as mentors. Having an open-door policy that allows your employees the freedom to talk to you about anything is essential. It shows them that you're much more than a business owner, but you're a compassionate person as well. 
Having a listening ear to the needs of your employees is critical to them staying with you for a long time. You don't want them to feel that their job is at risk if they have a family emergency and had to take a few days off. 
One more point to make, never get too caught up in your day-to-day operations to spend some time with your employees. Be the boss that everyone wants to invite to the Christmas party or their kids' birthdays. Take time to listen to them and make sure to let them into your life as well. 
If you follow some of the tips in this article, you'll find yourself with reduced turnover and much higher employee morale. 
Now get to work, Boss!