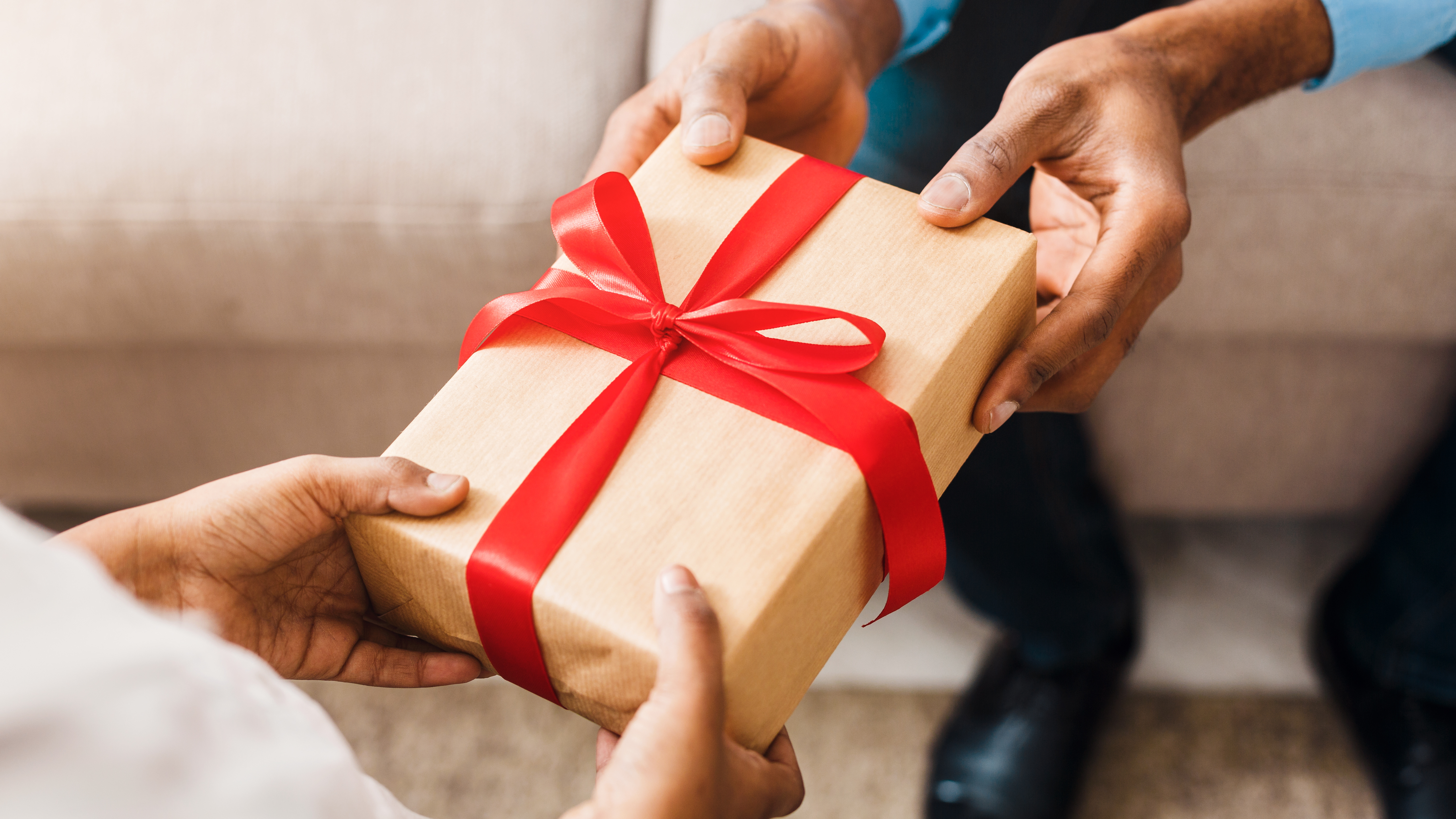 5 Awesome Donor Gift Ideas for Your 2020 Fundraising
Glaze:
Industry: (We work with many different industries)
Donors, along with employees and volunteers, are the lifeblood of nonprofits. Without donors, it would be difficult to achieve what your nonprofit set out to do.
So, it's important you thank them properly. One way to do this is by sending gifts or hand-delivering them during your next fundraiser or event.
By showing your donors that you truly appreciate their generosity and that they are making a difference in people's lives, you can help ensure that they continue to support your cause.
So, to ensure that your donors feel valued and to say thanks, here are five great donor gift ideas for your 2020 fundraising!
Give Your Donors a Chance to See Behind-the-Scenes With a Tour
Obviously, there are some nonprofits who don't really have a "behind-the-scenes." However, if you do have a main headquarters or are a nonprofit like Feed My Starving Children that has multiple locations, this is a great gift idea. You can bring your donors in for a tour so they can truly understand how you put their donations to good use.
You can even offer them the opportunity to spend a day helping out. They wouldn't be donating to your cause if they weren't passionate about what it is your nonprofit supports. So, by offering them a chance to get their hands a little dirty, you can help strengthen that connection they have to your organization.
This is certainly a gift that is a little different from giving them a physical gift, but it's a great way to lend some transparency to your donors about how your organization operates.
Jumpstart Their Day With a Deneen Mug and Gourmet Coffee
For 64% of Americans, drinking at least one cup of coffee a day has become a ritual. You can be a part of that ritual by offering handmade mugs to your donors, combined with a pairing of their favorite gourmet coffee.
But what about your donors who aren't coffee fanatics? Tea is a great alternative, as well as a hot chocolate mix in the winter.
For nearly 50 years, we've been creating high quality, handcrafted mugs. While every piece shares the same level of quality, each one is also individually created by hand so that no two are exactly alike. We'll also work with you to design the mug exactly how you want it, complete with your nonprofit's logo!
Coffee mugs make for the perfect gift for any occasion but especially for your donors. Not only does gifting your donors with a mug provide a utilitarian value, but it allows them to remember you every time they use it, so they'll always remember your nonprofit and continue to support you.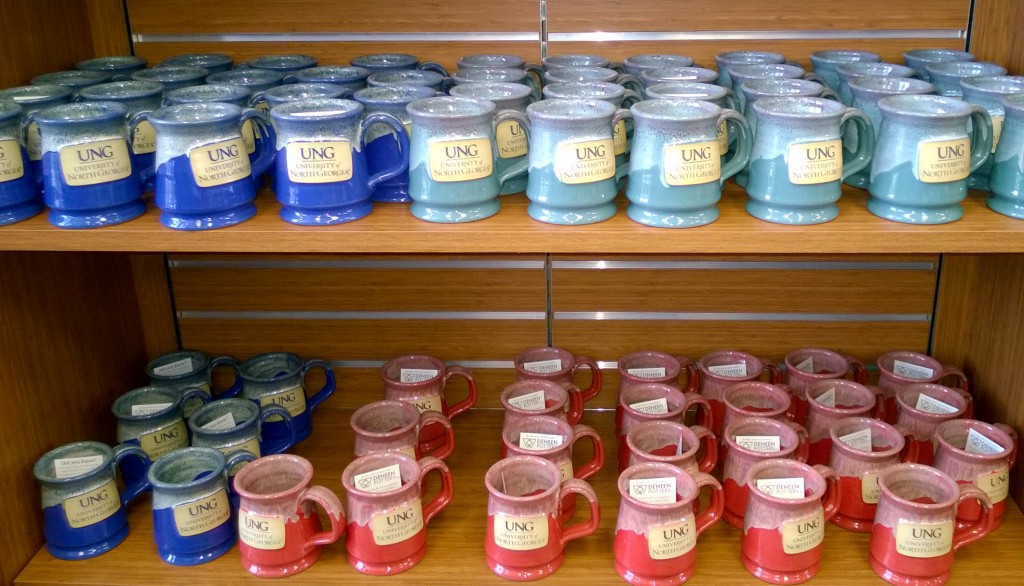 Take a look at our available mug styles, which you can order in bulk! And, make sure to reach out to us if you have any questions.
Create a Personalized Thank You Video or Hand Write One
Handwritten notes are much more effective than digital ones. In fact, a recent study found that 81% of people consider a handwritten note more meaningful than high-tech alternatives (such as an email). They also look great when accompanied by a gift, such as a mug!
Smaller companies or startups will often send thank you notes along with the order because it helps to create a lasting connection. Just as a startup needs repeat buyers to succeed, repeat donations are just as important for you.
So, by taking the time to craft a thoughtful thank you note, you can help create a lifelong donor.
And, if your handwriting isn't great (i.e. chicken scratch), you can always do a "thank you" video, which is just as effective. While a personalized 'thank you' letter or video isn't exactly a gift, it is a great way to show how appreciative you are of your donors' donations.
Help Them Carry Their Stuff Around With a Tote Bag or Backpack
Backpacks and tote bags make for a very useful gift. In addition to being practical, a tote bag with your logo on it is great for brand awareness and when people ask your donors where they got it or what the organization is, you'll get some free word-of-mouth marketing as well.
However, you have to make sure that your tote bags or backpacks are of high quality — otherwise, they won't be used. And, obviously, backpacks are more expensive than tote bags. So, depending on the size of your organization, tote bags may be the best call.
There are plenty of awesome places you can get custom tote bags, including bagmasters.com. For backpacks, you can also check out bagmasters. Depending on your gift-giving budget and how many donors you plan on giving gifts to, check out Timbuk2's bags.
Highlight Them on Social Media
This is another gift that isn't a gift in the traditional sense. However, having a donor spotlight on your social media or website blog is a fantastic way to let your donors know that they are a part of your organization.
While the majority of donors don't give for the recognition, giving them a public shoutout is a surefire strategy to keep them involved going forward.
Remember Those Who Have Helped You Along the Way
As alluded to earlier, it's important to keep in mind all those who have helped your organization become what it is today, and even a simple handwritten note, functional tote bag, or custom coffee mug can make one of your donors day and keep them connected to your mission.
If you have other ideas great donor ideas please share them! The goal of this post is to be a resource and although we think our mugs are always a good fit we'd love to grow this post to include more ideas!
Sincerely,
Niles Deneen