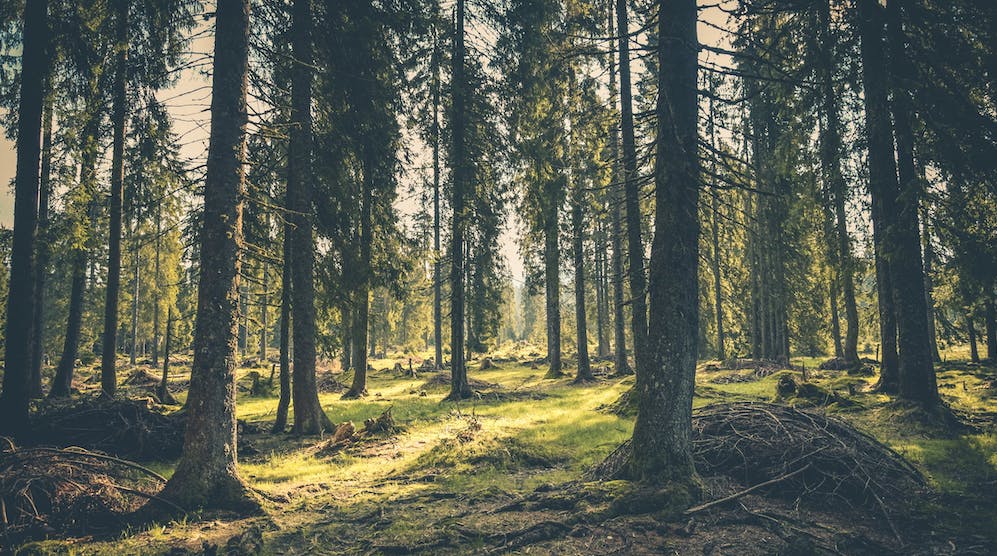 Environmental Impact Report: Disposable Coffee Cups are Becoming a Huge Issue
Glaze:
Industry: (We work with many different industries)
The world loves coffee. We love it so much that we use 16 billion disposable coffee cups each year. On top of that, we use 500 billion plastic cups each year. This issue is becoming a serious problem, and we're starting to see the negative impact of disposable coffee cups all over our planet. 
If you don't have a complete understanding of why disposable coffee cups are such a problem, we're prepared to break it all down in this environmental impact report. And provide some ways that you can make a difference, even if it's just by making small changes. 
The Negative Impact of Disposable Coffee Cups
We're mass-producing and throwing away so many throwaway coffee cups per year without even thinking about it. How many times have you ordered a coffee at the local shop and never once thought about where it goes when you toss it in the trash?
Many of us disposable cups frequently because it's convenient, but we don't always think about the impact our decisions have on our environment. Most of us know that it's better to bring your own mug, but many of us worry about being a "nuisance" and we can't handle a sigh and eye roll from the barista — so we guiltily let one more cup stack up on the floor of our car.
The production of cups, as well as their disposal, has led to a large amount of adverse environmental impacts, global warming, and even pollution. 
Let's start by thinking about what we have to do to get these convenient but wasteful cups. How do disposable coffee cups start? Most of them come from natural resources like trees. 20 million trees fall every year to produce our coffee cups. With improved recycling practices, it's become a little better, and we're starting reuse products more, but it's no success story.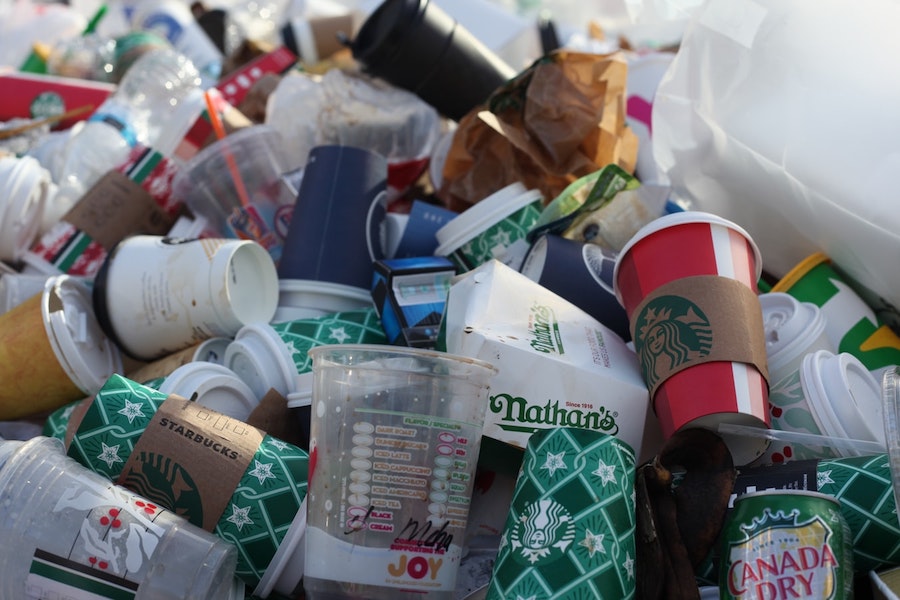 The Big Issue
Now let's talk about the real issue. It would be great if you could recycle your paper cups, and that would limit the negative impact on the environment, right? Well, most paper cups used in places like Dunkin' Donuts and other coffee chains are coated with plastic to prevent the liquid from soaking through the paper material. 
The plastic coating means that you cannot recycle disposable coffee cups. This somewhat flawed and not so eco-friendly design results in a significant amount of them getting thrown away and ending up in landfills and bodies of water all over the world. 
The United States has taken significant steps to improve recycling processes for paper cups. The main problem comes from the retailers and what materials they choose to use. No laws are stating that companies like Mcdonalds or Starbucks need to use recyclable fibers in their paper cups. 
Until a government-mandated program gets initiated, these companies will continue to have the freedom to produce and sell whatever they please and however they like.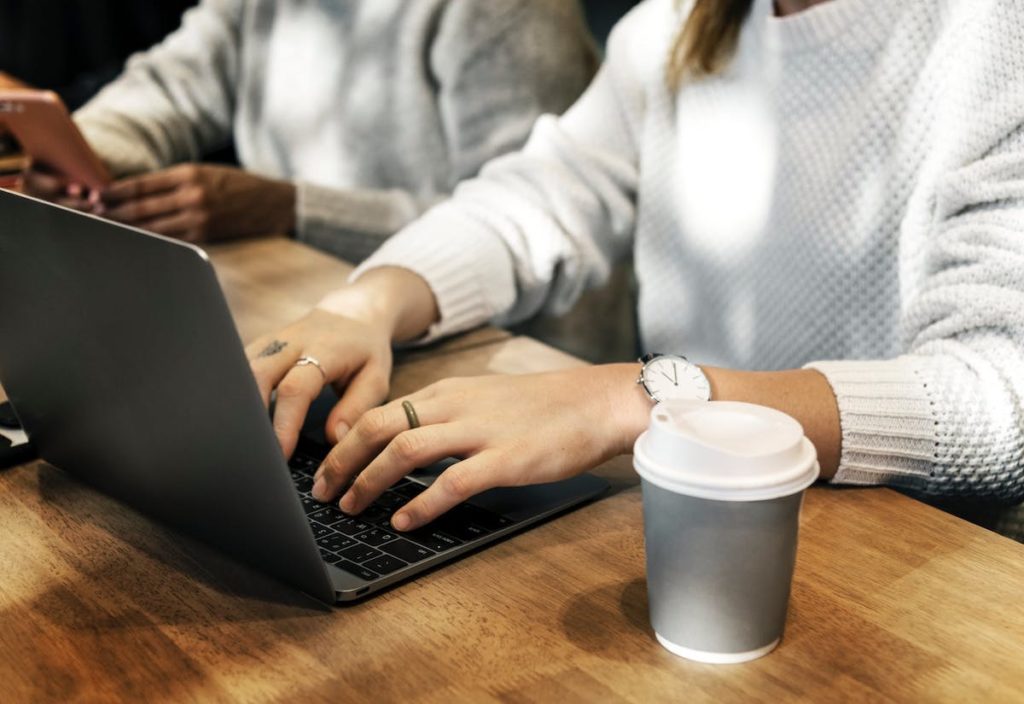 Coffee Drinkers: Look Alive
The important thing to remember is that every individual has a chance to impact the environment, even if your contribution feels small. No deed goes unnoticed when it comes to the Earth. 
Here are a few small things that you can do to make a big difference: 
Bring your cup – Many coffee retailers offer incentives for people who bring their mugs to the coffee shop. While saving a little money, you can also help save a few trees. Bringing a reusable cup for coffee is the best way to limit paper cup usage.
Offer mugs at your workplace – providing custom logo mugs with your company logo at your workplace not only builds brand loyalty but reduces the need for disposable cups. It may mean more dishes, but clients and employees will love drinking coffee out of a handmade, pottery mug. Brand impressions and helping the environment? Now, that's what we call a win-win!
Limit dairy use in your coffee – We're focused on the impact of plastic on the environment but the overuse of dairy in our coffee. It takes a lot of work to keep dairy cows, and a majority of crop production goes towards feeding them. Limiting the need for dairy cows will reduce the work farmers need to put forth. 
Don't forget water – It takes a lot of water to chop down all the trees to make paper cups. Reducing the use of paper cups and watching how you run the water will work together to help our environment. 
Pay attention to recycling – In some cases, you might stumble upon a recyclable coffee cup. Some claim that Starbucks uses recyclable cups, and in places like Detroit, they have plans to ban disposable cups.
The whole "garbage paper cup" thing doesn't apply to everyone. Make sure you make yourself aware of recycling labels, so you don't accidentally throw away a recyclable cup. 
Bag it up – When you take a trip to your local coffee shop, think about whether or not you need that plastic bag. Plastic is in everything, and we need to always look at how our decisions impact the environment. If the barista wants to put your breakfast sandwich in a plastic bag, tell them that you'll take it on a plate or even a napkin. 
Every small choice makes a difference. Do your part to help by eliminating the use of disposable coffee cups.