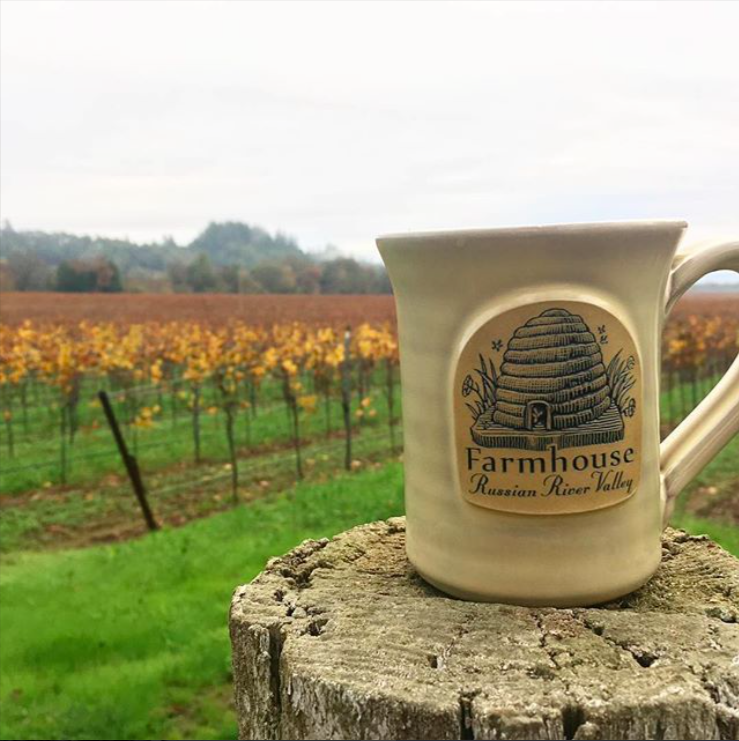 Customer Spotlight: Farmhouse Inn
Glaze:
Industry: (We work with many different industries)
If you're going off the name, the Farmhouse Inn might sound like a quaint little bed and breakfast located somewhere in the farmlands of the midwest.
But it's actually a boutique hotel located in the heart of Sonoma California wine country.
Described as one past guest as "rustic but modern luxe getaway," the Farmhouse Inn is the perfect location for an unforgettable weekend with a loved one or friends.
The History of the Farmhouse Inn
Dating back more than 100 years ago, the Farmhouse Story began in 1911. A windfall within the hops market turned the Bartolomei Sonoma dream into a reality. Today, siblings Joe and Catherine Bartolomei run the Farmhouse Inn after purchasing the then-rundown mill, which was just a few miles from their great-grandparent's ranch in the Russian River Valley.
It wasn't long before the inn was turned into one of the highest rated hotels in the world — according to Travel & Leisure Magazine in 2016 — among various other awards and accolades. Today, guests from all over the world stay at the Farmhouse Inn, creating memories that will last a lifetime with their loved ones.
Some of the Inn's services and amenities guest can expect when they arrive include:
Michelin-starred Restaurant
Lost and Found Winery
Farmhouse Inn Winery Partners Program
Winery tours in Sonoma and Napa
Personal Sommelier Program
Sommelier-led Tours
Exclusive Winery Tour
Full-service Spa at Farmhouse
Concierge Team
Bell Staff
A heated outdoor pool and hot tub (seasonal)
We recently sat down with Thomas Schwarting, the Hotel Manager at the Farmhouse Inn and asked him about the success they've had with their collaboration with Deneen Pottery
What Lead You to Working Deneen Pottery?
We were looking for artisan products that fit appropriately with our luxury country inn.  The cups you've created tell a story: our cat on one, the chickens on one, our logo, etc. 
Guests enjoy your mugs in the room, at the restaurant, and if purchased, we hope the cups bring fond memories to our guests at home.
What Has Your Experience Been With the Mugs so Far?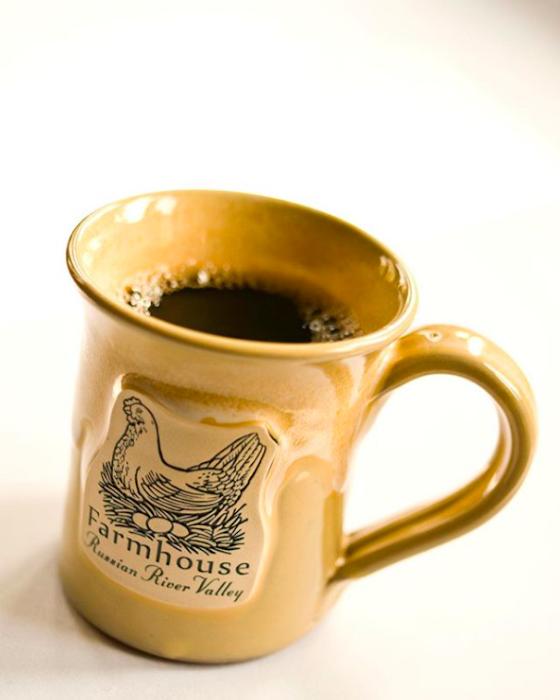 The mugs are very popular with our guests.  They are sturdy and hold up to restaurant service, so breakage is minimal.  Lots of guests purchase them as souvenirs, so the mark up has been helpful financially.
The products are artistic, creative, and high end, and the service has been amazing. We love working with Deneen Pottery.
We Understand You've Started Donating a Portion of the Sales of the Mugs for a Good Cause — Can You Tell Us More About That?
We are currently selling the mugs for $25 and giving $15 from every purchase to our groundskeeper Jose who lost his home and all of his possessions in the wildfires last October. 
Guests have been very generous, buying a lot of mugs to support Jose.  We had intended on running the program for three months, but we'll continue for a year.
Contact Us Today to Get Started on Your Next Big Seller
We have a long line of success stories with small and medium-sized business when it comes to collaborating on custom mugs for them to sell.
While we work a lot with bed and breakfasts, coffee shops, and restaurants, we believe that our custom mugs are not limited to those that fall within those industries.
Instead, a custom mug works great for any business. Whether you want to sell them to your customers or give them out to your employees, our products work great for brand merchandising efforts!
We have found that those who do use our mugs for retail, the mugs are outnumbering other products in terms of sales. In other words, our mugs are often a hot ticket item for your customers.
Mary Miller, who works at Elkhorn Ranch, recently had this to say about her collaboration with Deneen:
"I just added up our little guest ranch store sales for last season. Deneen mugs were by far the top selling item in our guest ranch store accounting for 10 percent of our sales! Mug sales outnumbered all clothing, books, kids toys — all of it. Our #1 best selling item!"
To get started on working with us, call 1-866-369-7408 to get in touch with an experienced Customer Service Specialist — or fill out this brief contact form.
Also, make sure to check back often on our blog for more customer spotlights!
Sincerely,
Niles Deneen