Business Beat – Handmade Coffee Mugs
Glaze:
Industry: (We work with many different industries)
Our favorite thing in the world is making beautiful handmade coffee mugs – and second is talking about making our beautiful handmade coffee mugs! So just imagine how stoked I was when Sara Swenson, from the City of Saint Paul's Planning and Economic Development, called about doing a video about us for their Business Beat!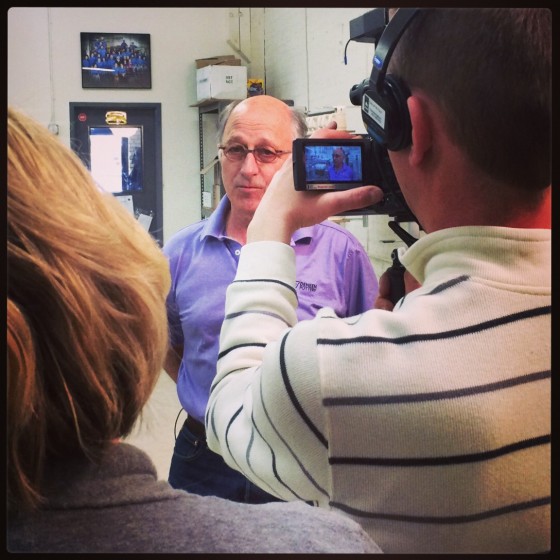 In the last 5 years, we have experienced double-digit growth – we now employ 52 craftspeople and we continue to see increases in sales and shipments. These factors, coupled with the fact that St. Paul has always been our home, support the goals of the City itself. According to stpaul.gov: "Saint Paul aspires to be "The Most Livable City in America" and the broad objective is to ensure that "livability" encompasses economic sustainability. Our economic future is built on the foundation of the city's strengths – a well-educated and creative workforce, sound infrastructure, and local businesses rich with growth potential."
Most of our employees are capital city residents…proof that St. Paul has a well-educated and creative workforce! We are lucky to have such a strong foundation under our feet in this amazing city and are confident that we will continue to grow. My Dad's vision and tenacity through the years are a continual source of inspiration for me and I will never tire of hearing him talk about what we do or how to do it.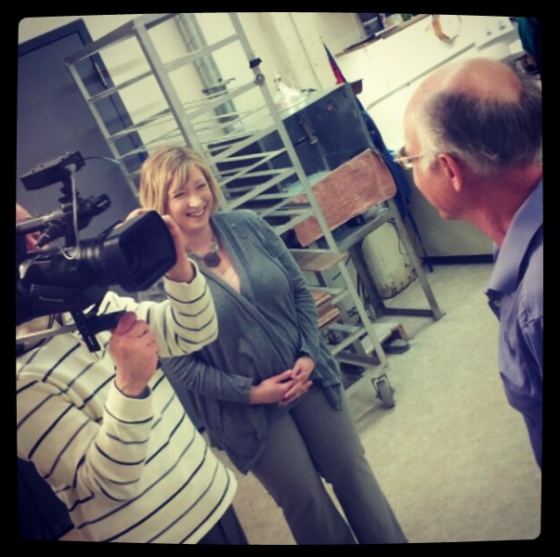 Dad always gets people smiling – here you can see Sara and Nick as they interview him in the glazing room. Derek (our graphic designer/social media guru) is posting to Instagram in the back ground.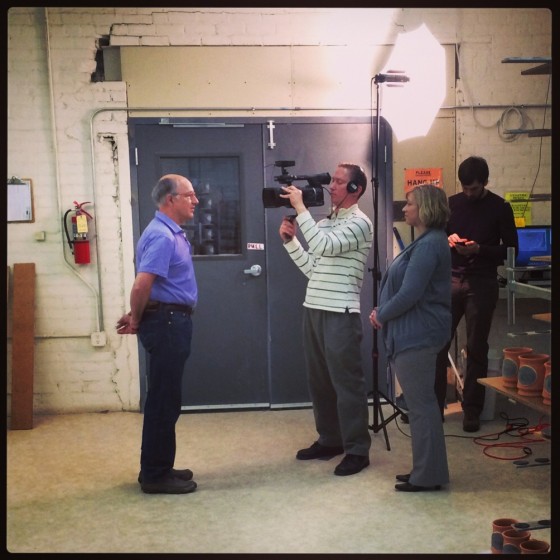 If you have any questions about how awesome St. Paul is or about our amazing pottery, just give us a call 888-646-0238. We look forward to talking with you.
Thank you for reading our blog.
Niles Deneen
CEO – Marketing