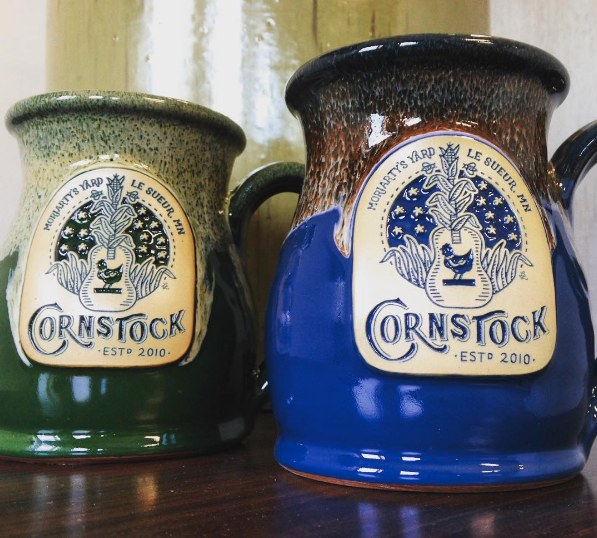 Best Winter Drinks to Make in Our Beautiful Mugs
Glaze:
Industry: (We work with many different industries)
When it's cold out, one of life's great pleasures is enjoying a steamy beverage on a cold winter day. Whether you're just coming in from an afternoon of sledding, skiing or shoveling, or you're simply taking a snow day siesta, warm your senses with some of these fantastic winter drink recipes.
And don't forget – you can enhance your favorite winter-time beverage with a beautiful ceramic mug from Deneen Pottery. If you find yourself feeling thirsty at the end of this post, view our custom mugs, and have a better sipping experience!
Let's get started – here are the best winter drinks to make in a ceramic mug.
Hot Apple Cider
Always delicious, this traditional hot apple cider recipe will warm you up in an instant. If you're craving the delightful taste of cider this winter, follow the directions below to cure the thirst.
Recipe from: The Spruce (thespruce.com)
Ingredients
12 cups apple cider

1/3 cup brown sugar

1/2 tsp. ground cloves

1/4 tsp. ground allspice

3 sticks (3″) of cinnamon

1 orange (studded with whole cloves)
Instructions
Combine the apple cider, brown sugar, ground cloves, ground allspice, cinnamon sticks, and the orange studded with cloves in a 4- to 5-quart slow cooker. Cover the crockpot and cook on low for two to three hours, stirring occasionally. Serve in mugs for optimal taste.
You can keep this beverage warm for about two hours after it is done cooking. Just turn the slow cooker to keep the beverage warm. This recipe can be cut in half to serve a smaller group.

Peanut Butter Hot Chocolate
For a classic drink with a twist, try this peanut butter hot chocolate recipe, complete with a delicious, homemade whipped topping.
Recipe from: Carla Cardello 
Ingredients
2 cups whole milk

1/4 cup unsweetened cocoa powder

1/4 cup powdered sugar

Pinch of salt

1/2 cup + 1 tablespoon chopped peanut butter cups

2 tablespoons creamy peanut butter

Peanut Butter Whipped Cream

1/4 cup heavy whipping cream

1 tablespoon powdered sugar

1 tablespoon creamy peanut butter

1/2 teaspoon vanilla extract
Instructions
In a large saucepan, heat the milk until it is hot (not boiling). Whisk in the cocoa powder, powdered sugar, and salt until smooth then whisk in the peanut butter and 1/2 cup peanut butter cups until melted and smooth. Divide between two mugs and top with peanut butter whipped cream (recipe below) and remaining 1 tablespoon peanut butter cups.
Instructions for Peanut Butter Whipped Cream
In a large mixing bowl (preferably a stand mixer with the whisk attachment), beat the cream on high speed until it thickens and soft peaks form (when you pull the beaters straight up, peaks will form but fall over). Add the powdered sugar, peanut butter, and vanilla then continue beating on high speed until stiff peaks form (peaks will form but not fall over).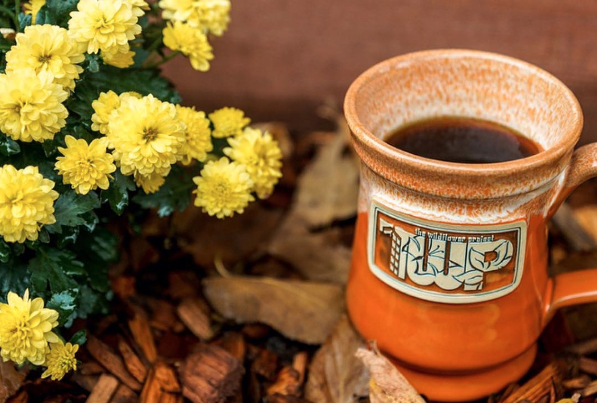 Spicy Cranberry Juice
Take it up a notch with this spicy cranberry juice recipe. No matter how cold you are, this is sure to warm you up!
Recipe from: Taste of Home 
Ingredients
4 quarts water, divided

5 cups fresh or frozen cranberries

2-1/2 cups sugar

1/2 cup red-hot candies

3 tablespoons lemon juice

12 whole cloves

3 cinnamon sticks

Lemon slices and additional cinnamon sticks
Instructions
In a large saucepan, bring 1 quart of water and cranberries to a boil. Reduce heat, cover and simmer for 10 minutes or until berries begin to pop. Drain, reserving liquid and berries. Put berries through a fine strainer or food mill. In a large kettle, combine the sugar, red-hots, lemon juice, cranberry liquid and pulp, and remaining water.
Place cloves and cinnamon sticks on a double thickness of cheesecloth. Bring up corners of cloth and tie with string to form a bag; add to pan. Bring to a boil; stir until sugar and candies are dissolved. Discard spice bag. Strain juice through a fine sieve or cheesecloth. Serve with lemon slices and additional cinnamon sticks. Makes 14 servings.
Feeling thirsty? Keep up with the Deneen Pottery blog for insider tips and to find the best resources on custom ceramic mugs!