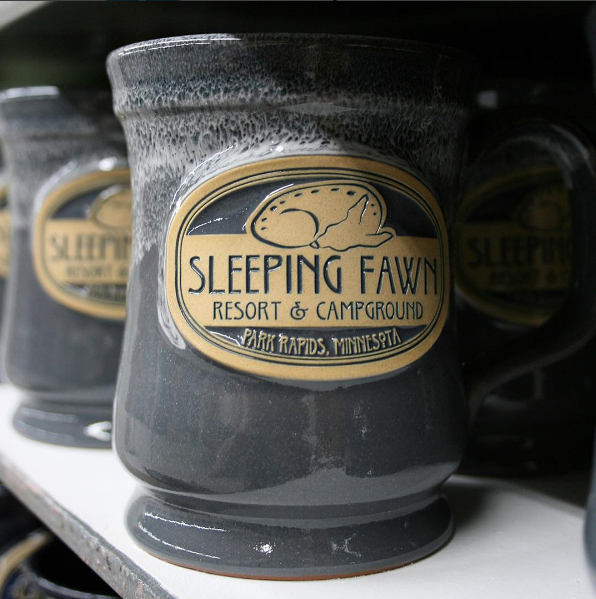 5 Ways Ceramic Mugs will Boost Business in Your Bed & Breakfast
Glaze:
Industry: (We work with many different industries)
A coffee mug is more than merely a vessel for transporting delicious java from a cup to your lips; it can be anything from an extension of your personality to a head turning, attention grabbing container of your morning motivation! For those that operate a bed and breakfast, selling merchandise is a great way to both build revenue and market your business.
Here are five ways ceramic mugs will boost business at your bed and breakfast.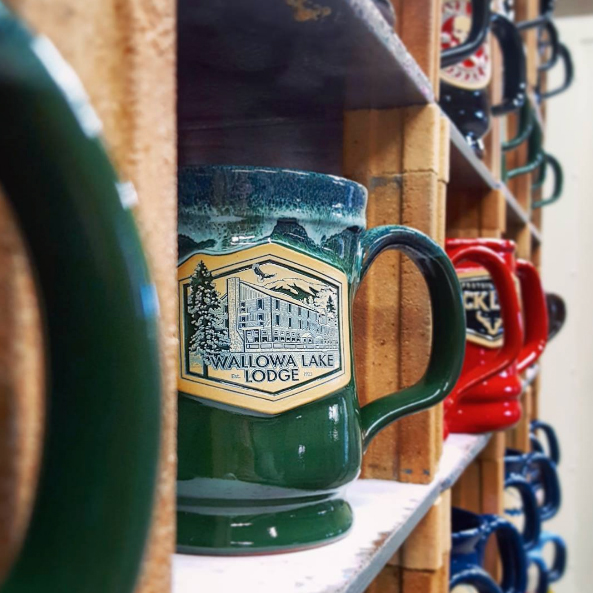 Offering a Souvenir for Customers
Ceramic mugs make great souvenirs – patrons will clamor over the chance to purchase a gorgeous, handmade mug from their favorite bed and breakfast as a keepsake to remember their vacation. And, a mug is much more exciting than the more traditional t-shirt, sweatshirt or magnet. Deneen mugs are so durable that will survive in a person's home forever (unless they drop it down the stairs!) When a customer invests in a mug, your bed and breakfast gets the added benefit of long term brand exposure, for years to come.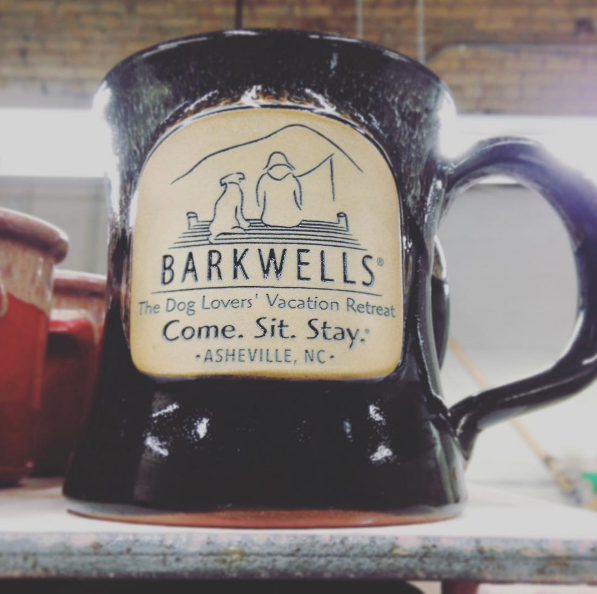 Spreading Your Message
When you sell ceramic mugs with your logo and tagline branded across the front, it offers an attractive and functional way to spread your message well beyond the walls of your bed and breakfast. With unique glazed finishes and aesthetically pleasing designs, customers won't be able to resist the urge and inspect the high-quality craftsmanship themselves.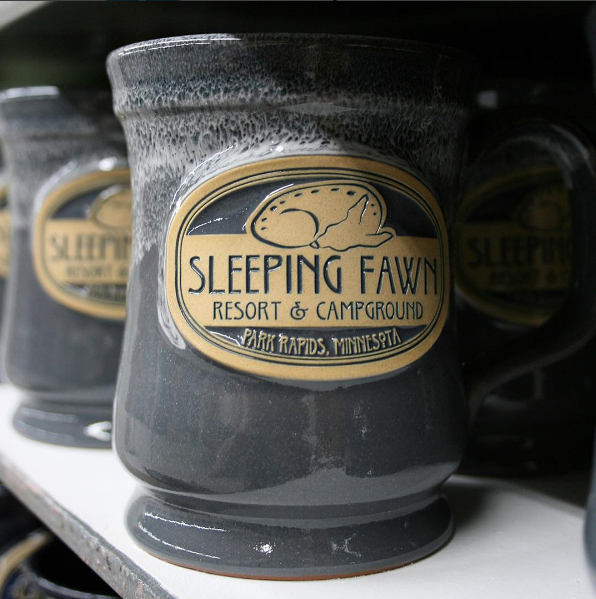 Increase Your Exposure
As an effective conversation piece, a ceramic mug will help increase your brand exposure. Happy tenants will be pleased to share your story with family and friends as they enjoy a mug of piping-hot coffee, helping to spread the message of what you're all about.
Open Up a New Line of Revenue
If you're looking for the magic piece of merchandise that will fly off your shelves, a ceramic mug is a good choice. When you can merchandise your bed and breakfast, you will open up a new revenue opportunity. You could start making more money from merchandise than you'd ever thought possible!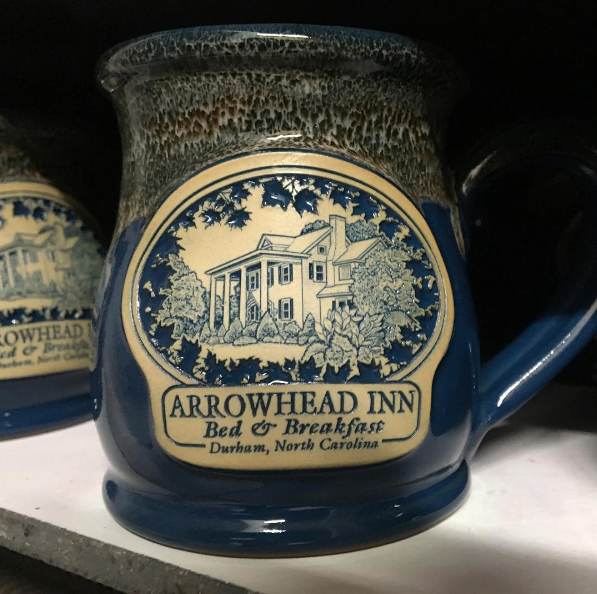 Stand Out from Your Competitors
Ceramic mugs as merchandise for your bed and breakfast will help you stand out from your competitors, who offer nothing but the same old stuff. When you can differentiate yourself from other bed and breakfasts, you create a more memorable experience for the patron. When they have great memories associated with your business, they're more likely to come back.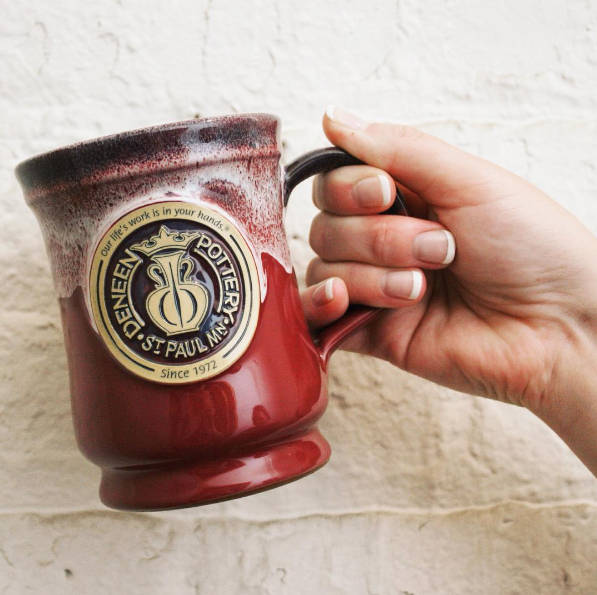 Contact Deneen Pottery for All of Your Hand-Crafted, Personalized Mug Needs!
From boutique shops to bed and breakfasts  to corporate offices and more, ceramic mugs will have a lasting impact on your customers. No matter what type of business you run, you can take advantage of the many opportunities branded mugs offer.
With the benefits of marketing and sales revenue, selling, displaying or using mugs in your establishment will give you a bump in business.
If you're looking for the highest-quality ceramic mugs on the market, contact Deneen Pottery today. At our local shop, we proudly carry forward a long tradition of hand-thrown stoneware designs that meet your business needs. While every mug our potters throw shares the same level of quality, each one is individually created by hand so that no two are exactly alike.
It's our goal to create functional, beautiful stoneware for our clients across the country.
Ready to get started? Get in touch.