A new spring color is born.
Glaze:
Industry: (We work with many different industries)
As we are eagerly anticipating the birth of baby boy Deneen [4/22] we have been hard at work creating a new glaze for our handmade stoneware: Kiwi. For this new addition we have to thank two very inspiring innkeepers, Debbie Mosimann of the Swiss Woods B&B located in Lititz, PA, and Barry Werner of the Scarborough Fair B&B located in Baltimore, MD. Unbelievably both of these amazing innkeepers gave us swatches for the same color at the Innkeepers Conference sponsored by PAII, which took place in Las Vegas in January.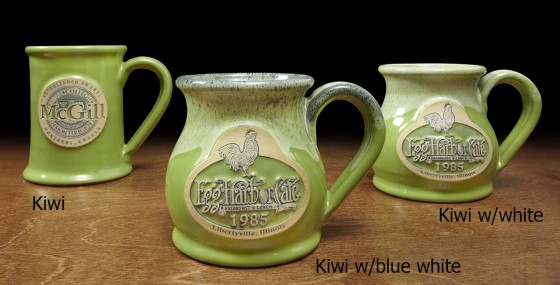 Fresh, bright, and perfect… Kiwi is just a fun color that has all of us just excited! Olive even put in her 2 cents and is using one of the first samples as her water cup.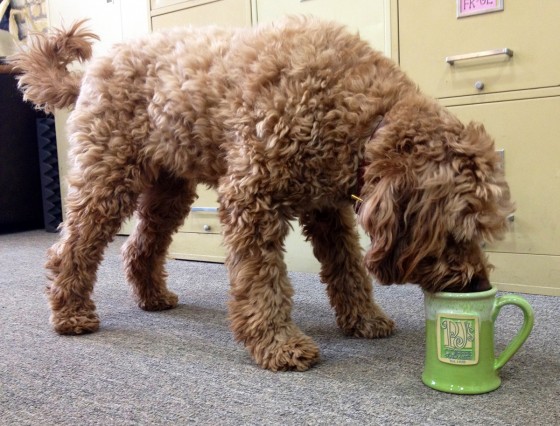 The greatest thing about this Kiwi, is that it came out perfectly with the first test, and it is now ready for your logo mugs. The last time we wanted to introduce a new glaze color it took over a year and 100 tests – that color is red and is fast moving up to be our most popular solid glaze, but I'm not here to talk about red, I'm introducing KIWI!
Here are individual images of Kiwi on a few of our handmade logo mugs.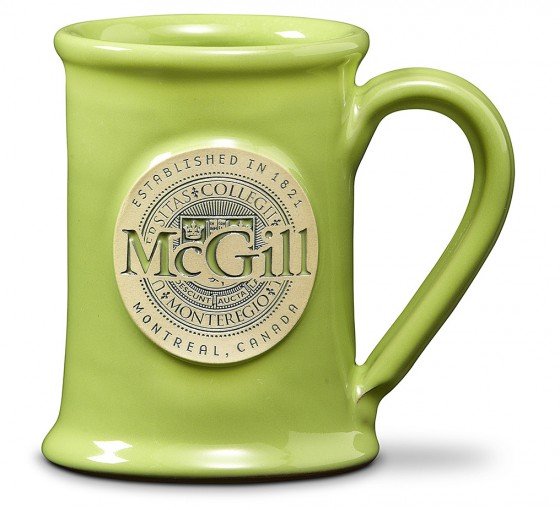 Kiwi (solid glaze)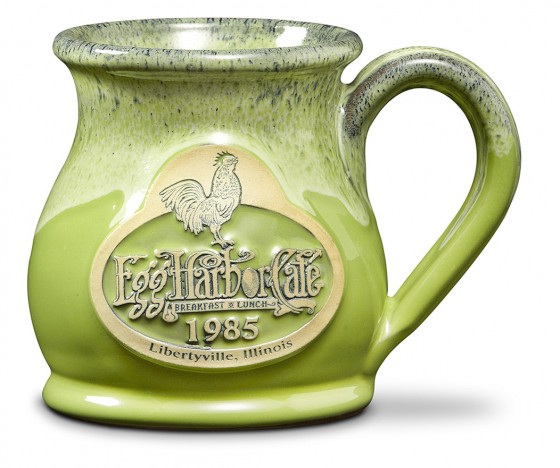 Kiwi w/blue white (marble glaze)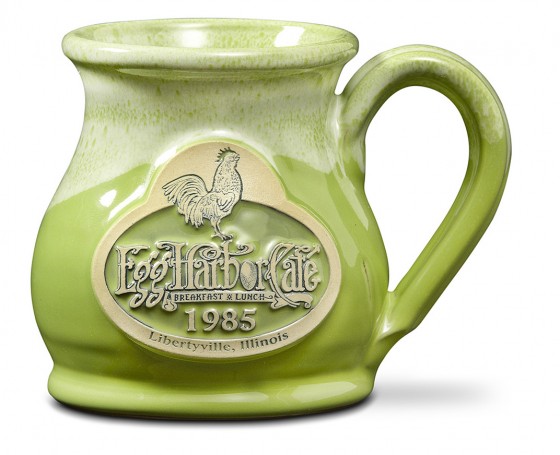 Kiwi w/white (solid)
We look forward to seeing this new color on YOUR order soon!
Thanks for reading our blog!