About Us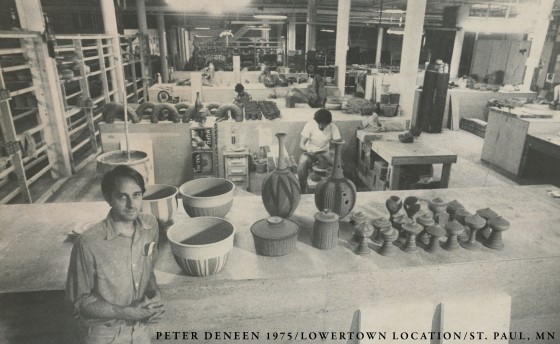 In 1972 gasoline was 55¢ a gallon, and the VW Beetle became the most popular car ever sold. This was also the year when my parents, Peter and Mary Deneen, opened our family pottery.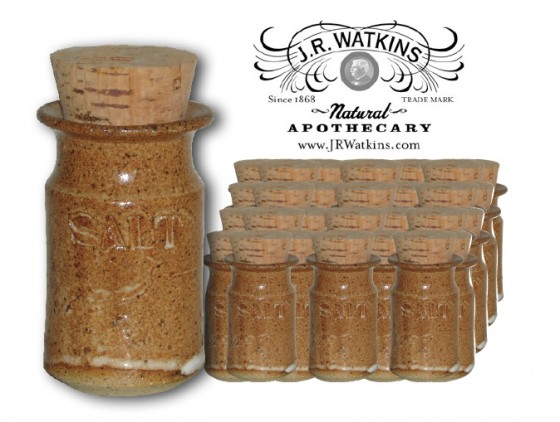 The first big order came from J. R. Watkins in the form of these spice jars. When the orders went from the tens to the thousands, my dad knew that he needed help. This marked the birth of our production pottery company.
We are celebrating our heritage, our sense of community, and most of all our customers. A heartfelt thank you to all of you who have supported us these past four decades and to those who are meeting us for the first time. Deneen Pottery would not have reached  this milestone without you.
From the beginning, we have faced head-on the extraordinary highs and lows of running a small family business. However, producing superior quality hand-thrown stoneware remains the hallmark of our company.

My dad is the one who invented Glaze Engraving™– the process by which original artwork is cut directly into the clay and filled with glaze resulting in an image with exquisite detail. It takes an entire studio to produce the level of quality and craftsmanship that goes out our doors each day. Over 24 pairs of hands touch each piece that begins with a lump of clay and ends in a twice-fired piece of Deneen Pottery.
Our dense custom clay body makes our mugs superior in heat retention and durability. Our 160 glazes are lead free, food safe, and formulated in-house from scratch by our glaze expert.
A warm mug cupped in the hands is a powerful way to connect with people. That's why so many businesses, both large and small, have chosen to work with us.
We look forward to creating a piece of art with you that goes far beyond its everyday use!
Gratefully,

Niles Deneen CEO, Marketing