The finest logo mugs!
We are the premier producer of handmade logo mugs with a custom stoneware clay body. We are also a family business that was started in 1972 by my parents, Peter and Mary Deneen, in the Lowertown neighborhood of St. Paul. Today we occupy over 16,000 square feet and employ 50 skilled craftspeople.
This is an exciting time for our company and we're proud to be manufacturing handmade stoneware in the USA. We're equally proud to carry forward a long tradition of hand-thrown stoneware designs that meet your personal or business needs. While every piece shares the same level of quality, each one is also individually created by hand so that no two are exactly alike.
Our products celebrate our heritage, our sense of community, and most of all… our customers. A heartfelt, "Thank You" to all who have supported us these past 42 years — and to those who are meeting us for the first time.
"Our life's work is (LITERALLY) in your hands."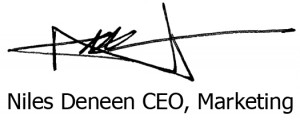 E-mail us your order or feel free to call us at 888-646-0238 and we'll be happy to answer your questions and take your order over the phone.
All stoneware is lead free and food safe. Our glaze kiln fires to 2100F making each piece safe for the microwave, dishwasher, oven, and freezer.