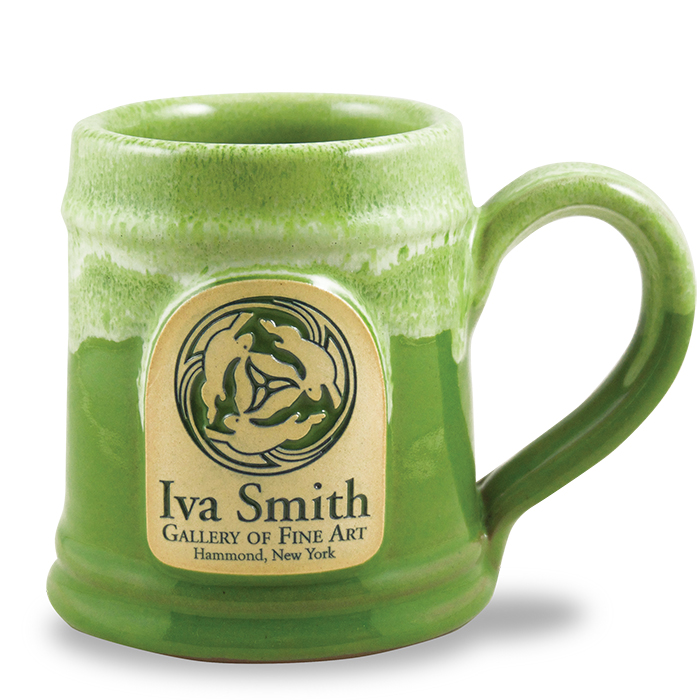 Tankard Mug
We must acknowledge that this mug style has been around since...forever. A classic Peter Deneen design, with matching ridges just below the rim and above the foot, our Tankard mug has a perfectly balanced profile.

Glaze: Moss w/Kiwi White
Industry: Art Gallery (We work with many different industries)
Capacity:
10 oz.