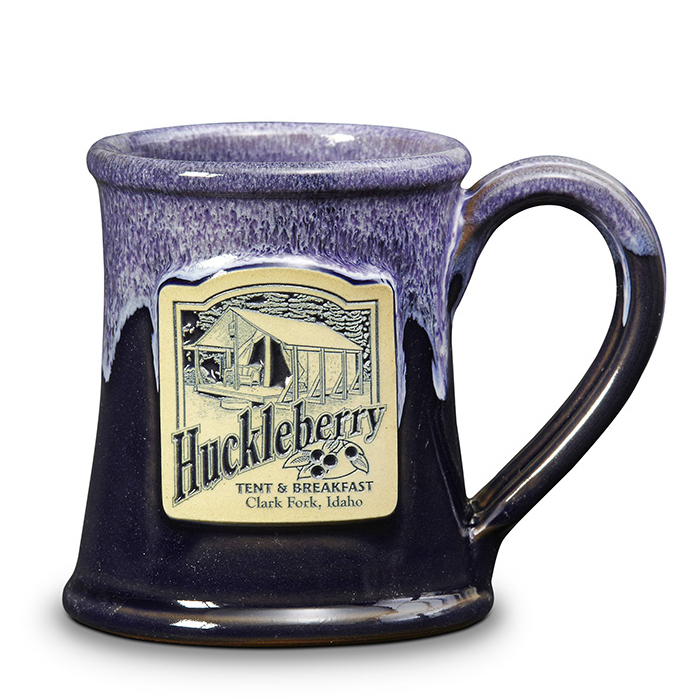 Straight Mug
According to their website: "When you stay at Huckleberry Tent and Breakfast, you'll enjoy a secluded home in the woods with everything you need to make your stay unforgettable." Yep, that's right when you make a reservation at this property you actually book your own TENT! (Visiting this property is on the bucket list of a few Deneen staffers!)

Our Straight mug is the quintessential mug for your camping adventures. Its subtle concave walls fit perfectly within your hands whether you are sitting around making memories with new friends or taking a break from chopping firewood.
Glaze: Midnight w/Lilac White
Industry: Lodging (We work with many different industries)
Capacity:
10 oz.