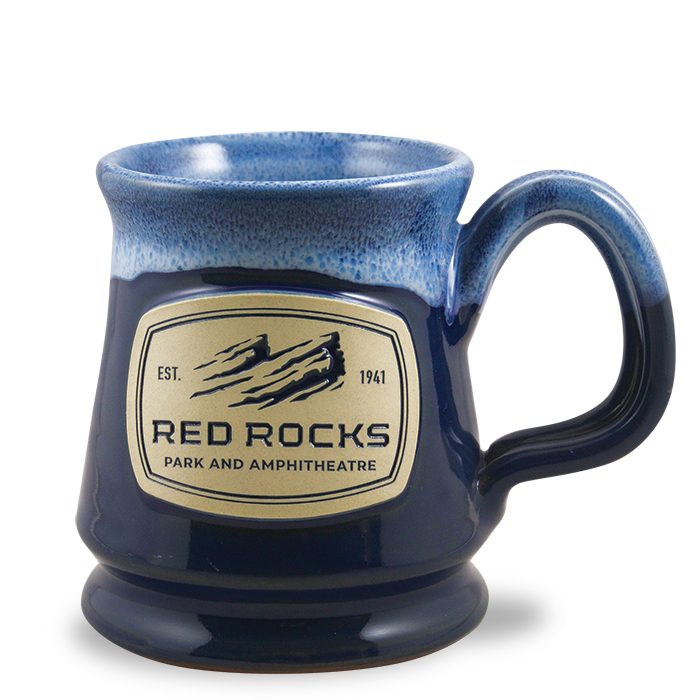 Footed Mug
Our first Footed mug came off the line in 1996 and has remained a customer favorite ever since. In fact, the Footed mug is our second most popular handmade pottery mug style. Like the Round Belly, it has a nice sturdy bottom with a tapered top. These features allow your beverages of choice to retain their heat, while also making it a very satisfying mug to hold.
Glaze: Navy w/Powder Blue White
Industry: Concert Venue (We work with many different industries)
Capacity:
12 oz.